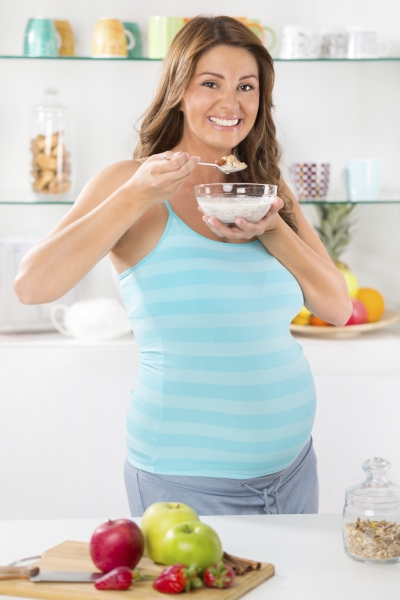 We should aim to follow a healthy, balanced diet throughout our lives. But women who are pregnant (or trying to conceive) should be even more careful about understanding and meeting their nutritional needs.

You should consult your healthcare professional before embarking on a pregnancy diet – or making any changes – but this quick guide should serve as a good starting point.

Iron up
Pregnant women need more iron than usual, to ensure healthy foetal development and growth, avoid iron-deficiency anaemia, and support the immune system. In fact, you need to double your usual iron intake when expecting!

Your healthcare advisor may recommend a safe supplement that combines iron and folic acid, in addition to a multivitamin. Iron-packed natural foods include dark leafy greens, cooked meat (red meat being the best source), fish, legumes, and grains. Be sure to up your vitamin C intake too, so your body can draw even more iron from the foods you eat.

Fill up with fibre
Fibre is another essential element in a pregnancy diet. Choose breakfast foods that are fortified with fibre. Add a fibre supplement to your meals, and increase your intake of fruits and vegetables, oats, beans, and wholegrains.

Very dairy
If you usually eat dairy, be sure to eat a variety of sources to ensure you get enough calcium and other essential nutrients for you and your baby.

Yoghurt, milk, and cheese are all great sources of calcium. Just be sure to avoid mould-ripened soft cheeses and soft blue cheeses. But if you don't eat dairy or have an intolerance, your nutritionist or other advisor can suggest calcium alternatives.

Fresh fish
Fish is a powerful source of omega-3 fatty acids, also beneficial to you and your baby's health throughout the pregnancy. But be warned that some fish sources contain mercury. For that reason, you should choose wisely and only eat sustainably sourced fish. Avoid shellfish, shark, marlin, and shellfish (as these have a mercury risk) and enjoy salmon as it's packed with nutrients. Some health authorities say pregnant women should only have small amounts of fish – for instance, up to two tuna or salmon steaks a week, and four cans of tuna a week.

As previously mentioned, these health tips should not replace recommendations from your doctor or other pregnancy advisor. Always follow their advice before or during pregnancy.


Originally published on Feb 24, 2016