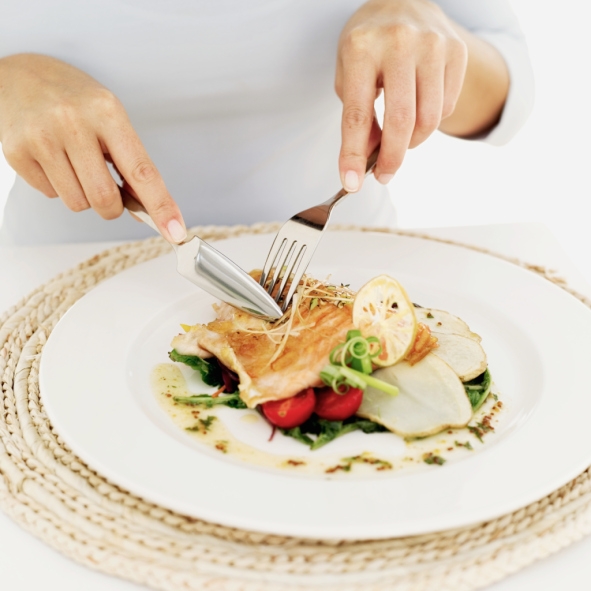 Do you feel out of balance? Been burning the candle at both ends and no longer feel in control of your life? Aside from rest, what you eat can help you get back on track. Here we look at the latest nutritional advice for restoring your balance.
Why Do We Get Out of Balance?

There are many reasons why we may get out of balance. Hormones, medication, menopause, poor diet, late nights, alcohol, stress and life changes can all send our bodies into a spin. Too often, many of us reach for medication, alcohol, sugar and other nasties as band-aid fixes. While these may temporarily give us an energy boost, they're unlikely to give us the right kind of energy or improve our health and wellness. And many will in fact impede our health.
Eating Well for Balance

So many approaches to health come back to nutrition. What we put into our mouths has a profound impact on how we feel. Fuel your body with the wrong foods, and you'll soon know about it! Here are a few basic health tips for restoring your balance:
Calories in, calories out: The basic rules of energy are that you should use up more calories than you take in. Keeping a food diary for a few weeks can highlight foods and behaviours that cause you to overeat and gain weight. When your weight is in check, your body can function at its full potential.
Reduce your sugar intake: Having too much sugar in your diet can upset your blood sugar levels and may even cause a hormone imbalance. If you're struggling to reduce or cut out sugar, chat to a nutritionist, dietician or naturopathy.
Eat green, leafy vegetables: Packed full of minerals and vitamins, greens are great for keeping your immune, cardiovascular and digestive systems happy and healthy. They also ward off colds and ensure you have enough energy to get through the day. Don't like your greens? Chuck celery, kale, cucumber and green apple into a juicer and enjoy it that way instead!
Swap soft drinks for water: When you're stressed, it can be tempting to reach for sugar drinks for an instant energy burst. Often, these only make you crash harder and are full of chemicals and other baddies. Try swapping one soft drink or juice a day with water and aim to drink at least 6-8 glasses of room-temperature water each day. Water is the ultimate body balancer.
These are just a few golden rules for eating right and enjoying a better balanced body. After more tips? Chat to your local nutritionist, naturopath or dietician.
Originally published on Nov 11, 2013