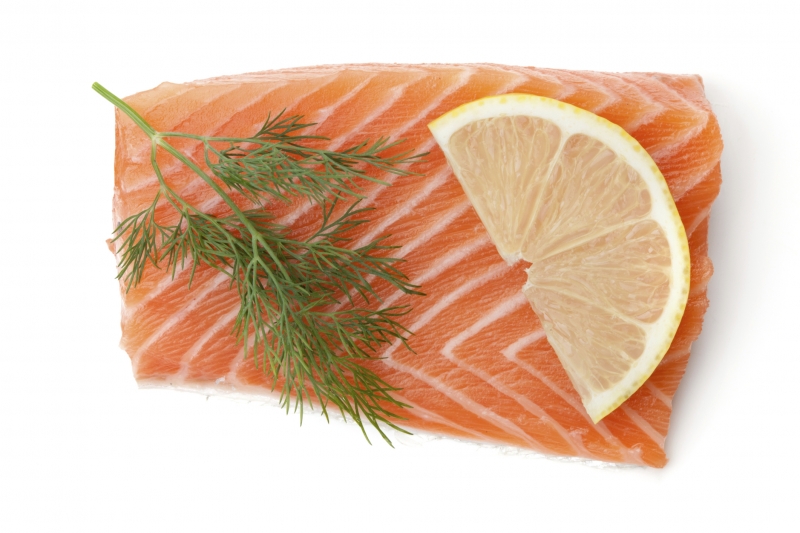 Nutritionists and dietitians have been aware of the health benefits of Omega-3 fatty acids since at least the 1970s, when studies of cultures who regularly or primarily eat fish containing Omega-3s showed that they rarely suffered cardiovascular disease. New research suggests another reason for including Omega-3s in your diet: they may prevent dementia.
What Are Omega-3 Fatty Acids?
Omega-3 fatty acids (also called "n-3s") are primarily found in certain cold water seafoods, including halibut, tuna and salmon, amongst others. They are also found in sea algae, some nuts and plant oils (particularly flaxseed oil). They are also called essential fatty acids because while the body cannot produce them on its own, they are essential to health. The reason why they are referred to in the plural ("acids") is because several different fatty acids occur in nature.
Health Benefits of Omega-3 Fatty Acids
Remarkably, Omega-3 fatty acids are required by every cell in the body for optimum health. They have health benefits at every stage of life:
DHA (one of the most important n-3s) plays an important role in brain development, including both the development of motor and general cognitive skills.
DHA plays a part in the development and maintenance of eyesight.
"Long chain" Omega-3s (DHA and EPA) have anti-inflammatory effects that help maintain joint health and aid in the prevention of cardiovascular disease.
New research adds another health benefit to the list. Researchers at the University of California at Los Angeles (UCLA) and elsewhere have uncovered stronger evidence to support previous studies that indicate that Omega-3s may prevent dementia.
What the Study Shows
Originally publishing in the prestigious journal, Neurology (28 February 2012) and reported elsewhere online, lead author Dr. Zaldy Tan of the geriatric division at UCLA and the Easton Center for Alzheimer's Disease Research stated: "We feel fatty-acid consumption exerts a beneficial effect on brain aging by promoting vascular health". While earlier research has focused on Omega-3s found in blood plasma, Dr. Tan's team focused on n-3s found in the red blood cells. Because fatty acids are stored in the cells over time, this gave researchers a better idea of the average intake of foods containing these essential acids rather than the "snapshot" of recent use provided by plasma alone.

Dr. Tan and his team measured levels of Omega-3s in the red blood cells of 1,575 study participants. The average age of the participants was 67, they were primarily caucasian and all were dementia-free. Approximately 3 months later, they were given MRI (magnetic resonance imaging) scans and standard mental functioning tests. The tests revealed that:
Those with the lowest levels of Omega-3s (the bottom percent) appeared to have less blood flow to the brain.
The bottom 25 percent had lower brain volumes than the top 75 percent overall.
Those with the least Omega-3s in their blood cells performed more poorly on tests measuring visual memory, attention and abstract thinking.
The researchers took into account factors such as body mass index, age and level of education, but did not include other dietary factors such as fruit and vegetable consumption. Tan remarked that it was possible that these could play a role in brain health, but emphasised that he believed the evidence was conclusive that Omega-3 fatty acids arguably plays a significant role in the prevention of dementia.

While health officials recommend at least two servings of Omega-3 rich fish per week, an earlier study based on food intake surveys suggested that those who ate fish 3 times a week or more were even less at risk of developing vascular brain diseases such as dementia and Alzheimers. Other researchers stress the importance for brain health of the long chain Omega 3s found in fish (DHA and EPA) over the short chain n-3 (ALA) found in green vegetables and vegetable oils, though this, too, is essential for health.
Do you have a natural health & wellness business?
Sign up now and advertise on Australia's #1 natural health website.
Or check out our Wellness Hub to help you stay current about the industry.
Originally published on Jun 15, 2012