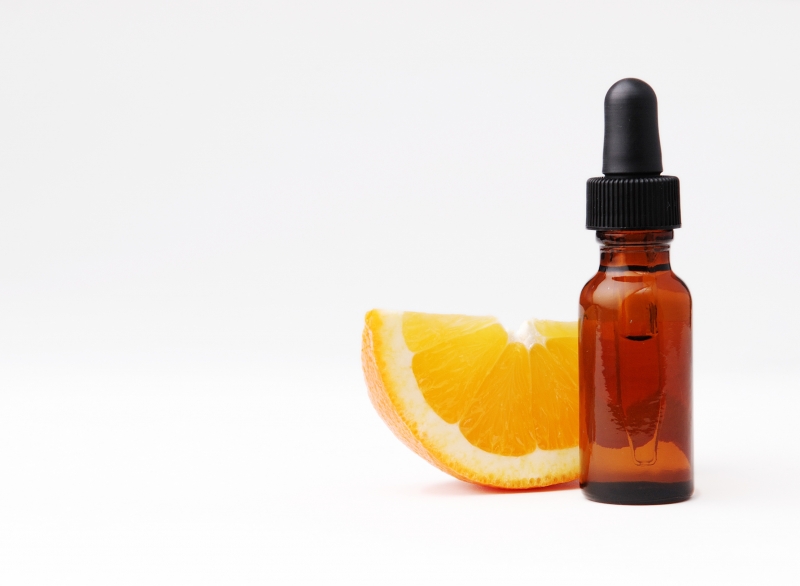 Most of us appreciate the health benefits of oranges. Packed with vitamins and antioxidants, they are one of the most enjoyable ways to get the levels of ascorbic acid (vitamin C) we need to stay healthy. The part of the orange we usually throw away, the rind, hides a secret ingredient that is equally beneficial: orange oil.
Benefits of Using Orange Oil
Essential orange oil for medicinal or therapeutic purposes is usually extracted from the rind using a cold compress process to preserve its important chemical components:
Alpha Pinene has anti-inflammatory and antimicrobial properties.
Citronellal is a natural insect repellent.
Geranial is another natural insect repellent.
Myrcene is a decongestant.
Limonene is the main fragrant component of orange oil. It is used in natural therapy to help ease heartburn and other digestive disorders, such as gastroesophageal reflux disease (GERD).
Linalool contains vitamin E and is the primary reason why orange oil is used in cosmetics. Linalool moisturises skin cells and helps reduce the damaging effects of free radicals.
Together, these chemical compounds are responsible for most of the benefits of orange oil in natural therapy, but even more benefits of using orange oil have more recently been discovered. For example, orange oil has been used in aromatherapy for generations to relieve stress, but until recently, there was little scientific evidence to back up the anecdotal evidence offered by aromatherapists and their clients. A 2009 study by University of Tokyo researchers discovered that linalool as an inhalant slows the nervous system and helps induce relaxation. Other studies with rats have yielded similar results.
Limonend and linalool are the 2 ingredients in orange oil most responsible for its inclusion in many commercial household cleaning agents. In concentrated form, they can cause minor skin irritation, so applying orange oil directly to the skin is not advised. Instead, look for natural beauty products that contain orange oil. These will have been formulated to give you all the benefits of orange oil and the other natural ingredients in the products. You can also use diluted orange oil for relaxation or as an insect repellent:
Just 4 or 5 drops in a warm bath will release its soothing and relaxing aromatic ingredients as well as have benefits for your skin.
Make a safe and natural insect repellent by blending about 20 drops of orange essential oil with a couple of teaspoons of a good quality career oil such as sunflower oil or grapeseed oil.
Orange oil should also be diluted if you want to take it internally for relief from heartburn or reflux. It's better to contact a natural health care practitioner or use a specially formulated natural health remedy than to experiment on your own when taking orange oil internally. The best place to buy orange oil and other essential oils is from an essential oil supplier used by professional aromatherapists and other professional natural therapists. That way, you can be assured that it is has been distilled properly and will contain all its beneficial properties.
Do you love Aromatherapy? Would you like to turn this love for Aromatherapy into a rewarding career?
Then maybe you want to check out the these Aromatherapy courses available all over Australia. Or maybe other Natural Therapy Courses that may be of interest to you. Why not let us help you find the right course for you today!