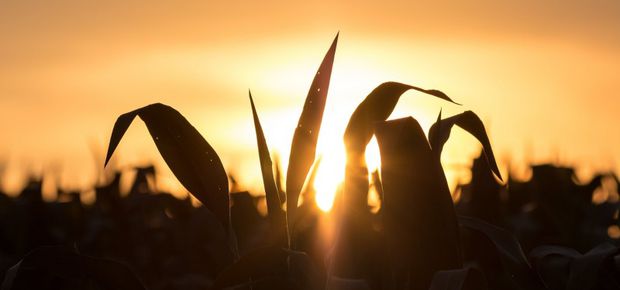 What is organic farming?
Organic farming uses a holistic farming approach. Modern organic farming can be defined as "a whole farm management system where natural biology and balanced soils give sustainable yields without synthetic chemicals or forced growth".
It is a method of crop and livestock production that involves much more than choosing not to use pesticides, fertilizers, genetically modified organisms, antibiotics and growth hormones. It is a holistic system designed to optimize the productivity and fitness of diverse communities within the ecosystem, which includes soil organisms, plants, livestock and people. The principal goal of organic production is to develop initiatives that are sustainable and harmonious with the environment.
Principles of organic production
The general principles of organic production include the following:
protection of the environment, minimizing soil degradation and erosion, decreasing pollution, optimize biological productivity and promote a sound state of health
maintaining long-term soil fertility by optimizing conditions for biological activity within the soil
maintaining biological diversity within the system
recycling materials and resources to the greatest extent possible within the enterprise
providing attentive care that promotes the health and meets the behavioural needs of livestock
preparing organic products, emphasizing careful processing, and handling methods in order to maintain the organic integrity and vital qualities of the products at all stages of production
relying on renewable resources in locally organized agricultural systems
Conventional farming vs. organic farming
There are many differences between conventional farm practices and organic farm practice:
Conventional farming
Conventional farmers use a variety of synthetic pesticides, synthetic fertilisers, genetically engineered organisms as well as growth enhancers.
Conventional farming may look at the short term gains rather than how this type of farming may affect the health of the soil and the environment in the longer term. The longer term health impacts on humans due to pesticides is continually undergoing intensive research.
Organic farming
Organic farming selects the most environmentally friendly pesticides and fertilisers possible. In order to control pests, they utilise natural predators. This therefore eliminates the need for chemical insecticides that can remain in the soil for years.
Organic farming is consistent with sound moral and ethical principles; it benefits the environment, the air and the soil, our children and farmers. It stores more carbon in the soil and there is less wildlife and environmental damage from fertilizer and pesticide run off.
Organic farmers rear their animals with care and attention to their welfare. The animals can roam free as animals should and are given the best opportunity to grow and develop in the most natural and humane way possible.
Do you have a natural health & wellness business?
Sign up now and advertise on Australia's #1 natural health website.
Or check out our Wellness Hub to help you stay current about the industry.