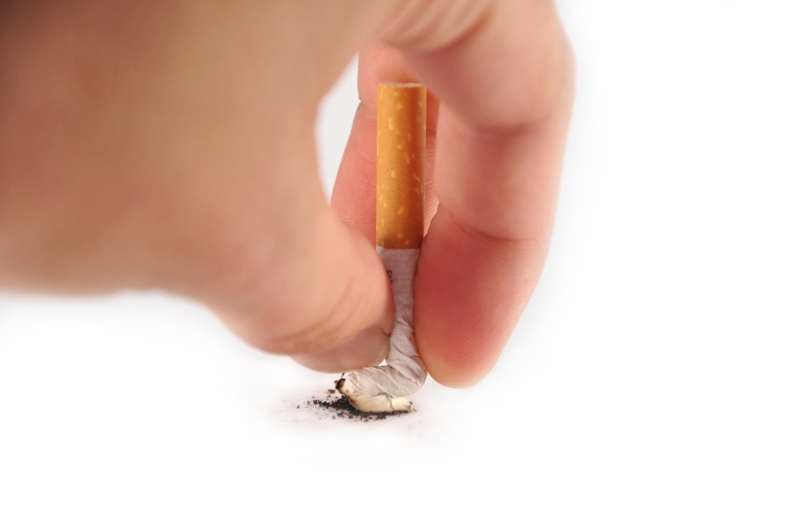 Any time is a good time to quit smoking. And now researchers have found that kicking the habit after a heart attack has fast and immediate health benefits.
In fact, within one month of quitting smoking after a cardiac event, people experience a vast improvement in their quality of life, enhanced mental health, and even less chest pain.
About the smoking study
Led by a research team at Washington University School of Medicine, and published in the journal "Circulation: Cardiovascular Quality and Outcomes", the study found that those health benefits continued after a year of quitting smoking.
To conduct the study, 400 people were assessed – patients who were already enrolled in heart attack treatment trials. When they had their heart attack, some of the patients had never smoked, others had previously quit smoking, while others were active smokers. Almost half of the active smokers quit cigarettes in the first year after their heart event.
The health benefits of quitting smoking
While we've known for some time that quitting smoking helps our health by reducing our risk of cardiac conditions, we didn't know much about how our body benefits in other ways. Scientists also didn't yet know what the immediate health benefits were when stopping smoking after a heart attack.
The results were enlightening. Quoted in ScienceDaily, senior author Sharon Cresci explained, "Obviously those patients who had never smoked did the best after their heart attacks. But those who had quit prior to their heart attacks looked remarkably similar to the never smokers. The patients who quit after the heart attacks had an intermediate level of recovery but were markedly better than the active smokers, who fared the worst in the amount of chest pain they experienced and in their responses to questionnaires measuring mental health and quality of life."
What can the study teach us about smoking and health? Well, the research team stresses the importance of including quit smoking support and advice for people who have had a heart attack.
The team is about to embark on a new study – to see if there are genetic reasons as to why it's harder for some people to quit smoking, even after a health scare.
If you need help to quit smoking, speak to your health care professional. There are also many natural therapies that can support you in your quest to quit smoking and live a healthier life.
Originally published on Sep 11, 2015