What is R U OK Day?
R U OK? Day is known as the national day of action dedicated to reminding everyone to ask, "Are you OK?" and to remember every day of the year to support people who may be struggling with life's ups and downs. This year, everyone is being encouraged to "Trust the Signs, Trust your Gut & Ask R U OK?". The target is to make everyone feel confident and know the signs that someone might need support by listening to what they're saying, seeing what they're doing or knowing what's going on in their life.
Looking back
Started by Gary Larkin in 2009, R U OK? is an Australian non-profit suicide prevention organisation. Using the slogan "R U OK?" (are you okay), it started an advocacy for people to have conversations with others. And with R U OK? Day, held annually on the second Thursday of September, the organisation aims to bring light to people with emotional insecurity and encourages others to regularly connect with them.
R U OK? works alonside experts in suicide prevention and mental illness, as well as government departments, corporate leaders, teachers, universities, students and community groups.
Since its founding, many Australian celebrities, community leaders and athletes including Hugh Jackman, Naomi Watts, Simon Baker, South Sydney Rabbitohs co-captain Roy Asotasi, former professional rugby league footballer Wendell Sailor, gold medal Olympian Libby Trickett and community leader Deepak Vinayak have enlisted as ambassadors and supporters in order to raise awareness.
Mission Vision
R U OK?'s vision is a world where we're all connected and are protected from suicide. And their mission is to inspire and empower everyone to meaningfully connect with people around them and support anyone struggling with life.
Among their goals are:
Boost our confidence to meaningfully connect and ask about life's ups and downs
Nurture our sense of responsibility to regularly connect and support others
Strengthen our sense of belonging because we know people are there for us
Be relevant, strong and dynamic
To learn more, visit ruok.org.au.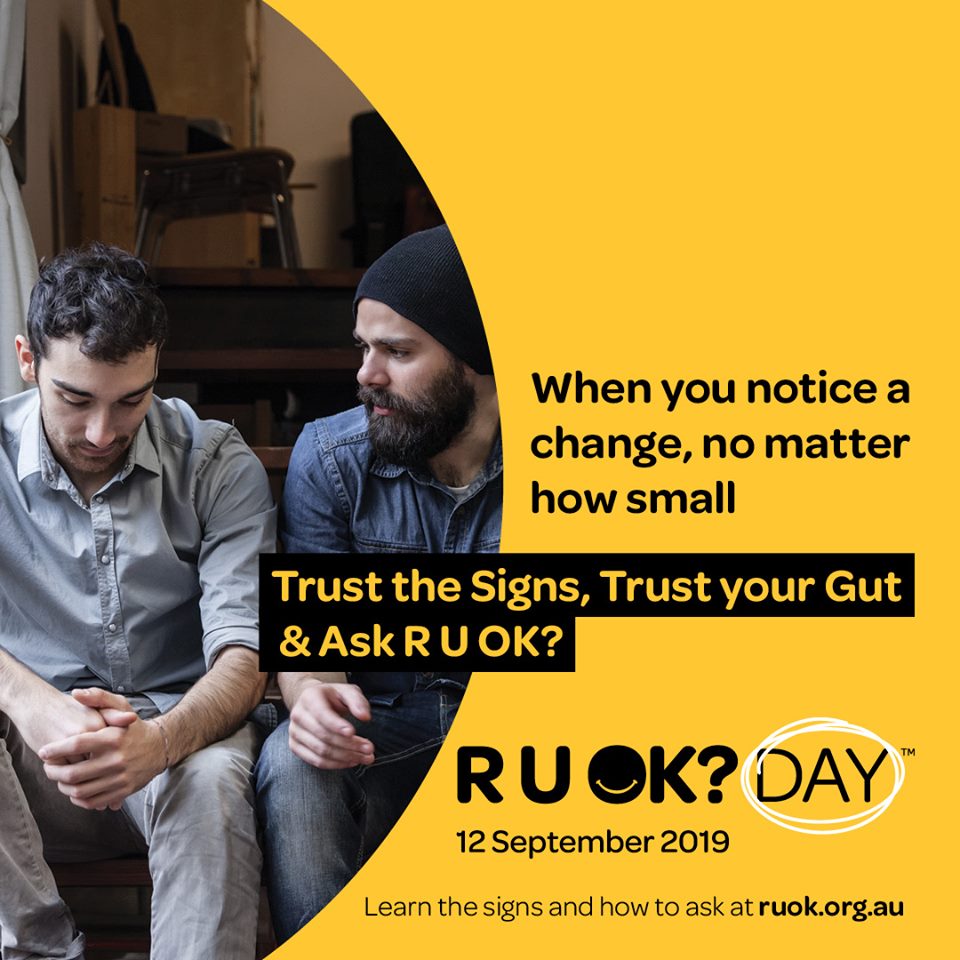 Do you have a natural health & wellness business?
Sign up now and advertise on Australia's #1 natural health website.
Or check out our Wellness Hub to help you stay current about the industry.