Cholesterol: The Good and The Bad
There are two types of lipoproteins that carry cholesterol to and from the cell in our body: high-density lipoprotein or HDL and low-density lipoprotein or LDL. HDL is known as the good cholesterol because it helps in carrying LDL, which is know as the bad cholesterol, away from the arteries and back to the liver, where LDL is broken down. LDL is the bad cholesterol because it contributes to fatty buildups in the arteries, which narrows the arteries and increases the risk of heart attack, stroke and peripheral artery disease or PAD.
Things Not to Eat When You Have High Cholesterol
Here are some example of food you need to avoid if you are suffering from the effects of high cholesterol:
Eggs
Cheese
Shellfish
Pasture-raised steak
Organ meats
Sardines
Full-fat yogurt
Fried foods
Fast food
Processed meats
Desserts
Healthy Ways to Lower Your Cholesterol
Practice these to help in lowering you bad cholesterol:
Eat more fiber
Increase physical activity
Lose weight
Cut back on unhealthy habits
Increase dietary omega-3s
Eat more produce
You can also try these recipes to lower your cholesterol. These includes using ingredients that are tasty, heart-healthy like fresh fruits and veggies, healthy oils, and proteins.
Salmon and Asparagus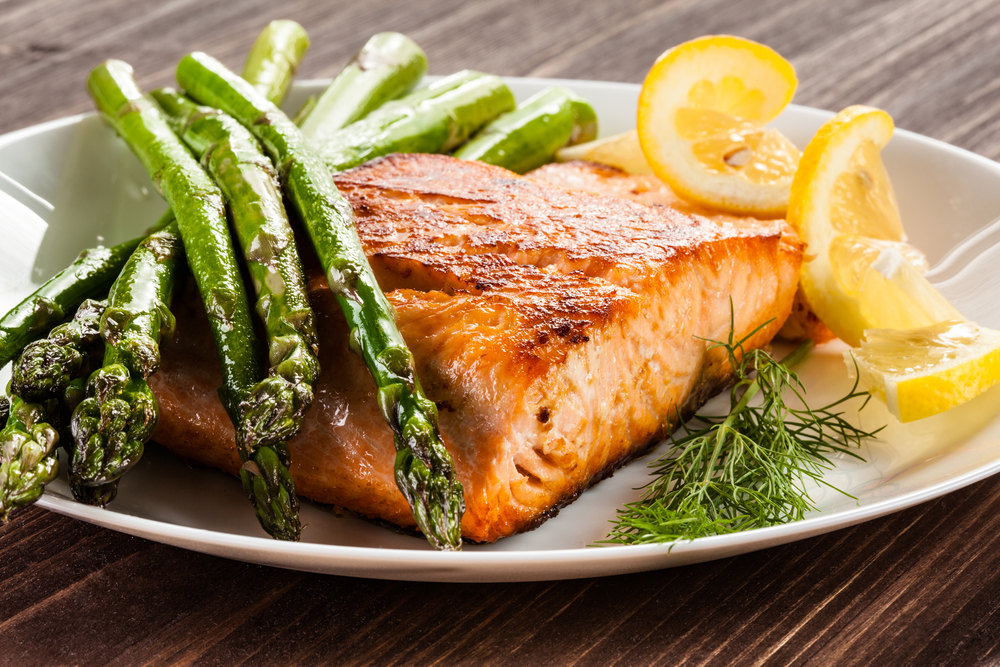 Salmon is a great source of omega-3 fatty acids, a fat shown to have a positive effect on HDL (good) cholesterol.
Ingredients
1 bunch of fresh asparagus spears, cut into 2-inch pieces
1 1/2 teaspoons extra virgin olive oil
Coarse sea salt and freshly ground pepper to taste
4 fresh or frozen salmon fillets with skin
1 teaspoon finely shredded lemon peel
1 teaspoon fresh parsley
Method
In a medium bowl combine asparagus and 1/2 teaspoon olive oil and sprinkle with salt and pepper. Brush the remaining 1 teaspoon of olive oil on both sides of fish and sprinkle lightly with salt and pepper.
Place fish, skin side down, as well as asparagus in a large heated and oiled skillet. Place skillets in the oven and bake for 12 minutes, or until fish flakes easily when tested with a fork and the asparagus is tender.
To serve, sprinkle fish with lemon peel and parsley.
Apple Cranberry Crisp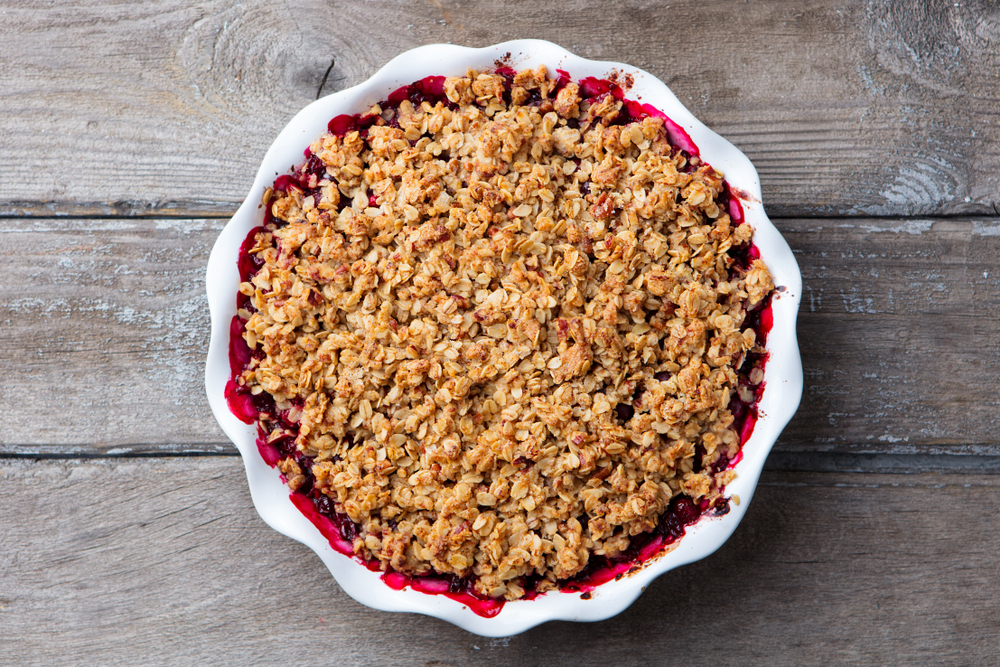 Ingredients
5 cups thinly-sliced peeled apples
1 cup cranberries
2 tablespoons granulated sugar
1/2 cup quick-cooking rolled oats
1/3 cup packed brown sugar
3 tablespoons all-purpose flour
1/2 teaspoon ground cinnamon
2 tablespoons margarine
1/2 cup vanilla or lemon nonfat yogurt
Method
In a large mixing bowl combine apples, cranberries, and sugar. Transfer to a 2 baking dish or a pie plate.
In a small bowl combine oats, brown sugar, flour, and cinnamon. Cut in butter and mix using hands until crumbly. Sprinkle oat mixture evenly over apple mixture.
Bake in a 180 degree Celsius oven for 30 to 35 minutes or until apples are tender. Serve warm with a dollop of vanilla or lemon yogurt.
You can add chia seed to the oat mixture for added fibre.
For more health and delicious recipes, go here.
Looking to promote your natural therapy business?
Sign up now and advertise on Australia's #1 natural health business directory.