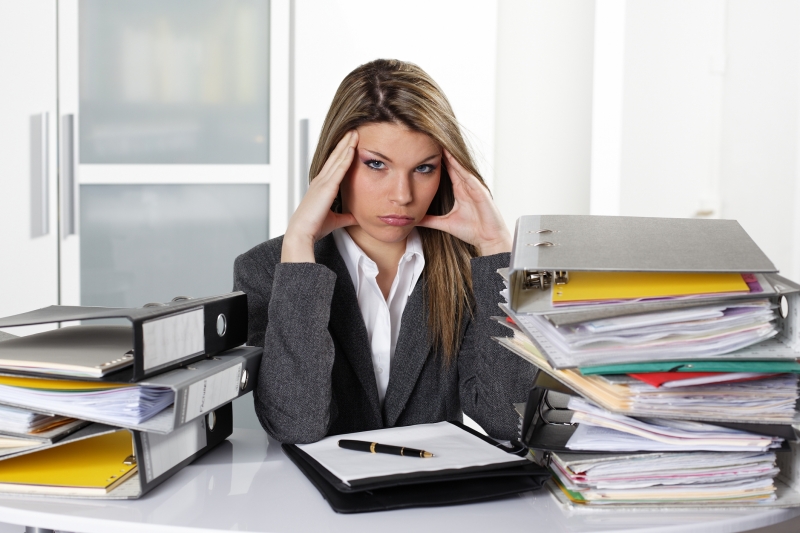 Is work stressing you out? If so, you are not alone. Work stress is becoming one of the main occupational hazards in Australian workplaces.


Comcare, the Federal work health and safety regulator, recently reported that there has been a 54 per cent increase in mental health claims since 2006.

This is a worrying trend not only for employees, but also for employers whose job it is to ensure a safe and healthy workplace. This goes for mental health issues in the same way it applies to physical injuries.

According to the National Health and Safety Commission, work related stress claims cost much more than other injury claims, and account for the longest period of absenteeism.

Workers who are most likely to suffer stress-related work injuries include community health workers, teachers, police and rescue workers and those who have experienced a major trauma at work.

But you don't need to work on the front line to experience work-related stress, some individuals are predisposed to stress so what appears like a challenge to one person, can appear like an insurmountable problem to another.

The main issue with stress at work is that individuals react differently to stressors so it is important to understand how stress could be affecting you.
Symptoms of Stress
Fatigue
Muscle tension
Headaches
Anxiety
Sleep disorders
Feelings of being overwhelmed and unable to cope
Difficulty thinking and/or making decisions
For employers the main symptoms to watch for include:
An increase in absenteeism
Bullying and harassment in the workplace
A decrease in productivity
An increase in mental health claims
What's Causing You Stress?
One of the most important steps in addressing workplace stress is to identify your particular symptoms as well as investigating what is causing the stress.

The most common cause of stress is feeling like you've got too much to do and not enough resources to do it with. Resources include mental and physical energy, support, and control.

Dr Niki Ellis from the ABC series Stress Busters says there are a number of common stressors that can impact on wellbeing.
Job insecurity – do you feel secure in your job?
Workload – are you trying to do too much in too little time?
A sense of control – do you feel you have some control over how you work?
Relationships – do you get along with the people you work with?
Meaning – is your job stimulating? Do you find it meaningful?
Role definition and feedback - are your duties and responsibilities clear, and do you get regular and constructive feedback about how you doing in your job?
How to Effectively Deal with Stress
Some of these issues may require talking to your manager and perhaps checking in with other staff who may be experiencing the same pressures.

There are effective ways of dealing with job stress and it helps if managers are supportive and understanding.

Once you have identified where the stress is coming you can better identify ways of reducing it.

As well as restructuring your job, effective measures include meditation and relaxation training, going for a walk, talking to people who are supportive and non-judgmental and taking care of yourself by eating healthy food and getting enough down time. If there is a bullying or harassment issue it is important to notify your manager immediately.

Thinking about work differently can also help. For example remind yourself why you are doing what you are doing. It may not be the best job in the world, but it helps to put food on the table and pay the mortgage or the rent.

Appreciation and gratitude are two of the most powerful ways to turn stress into motivation and energy.