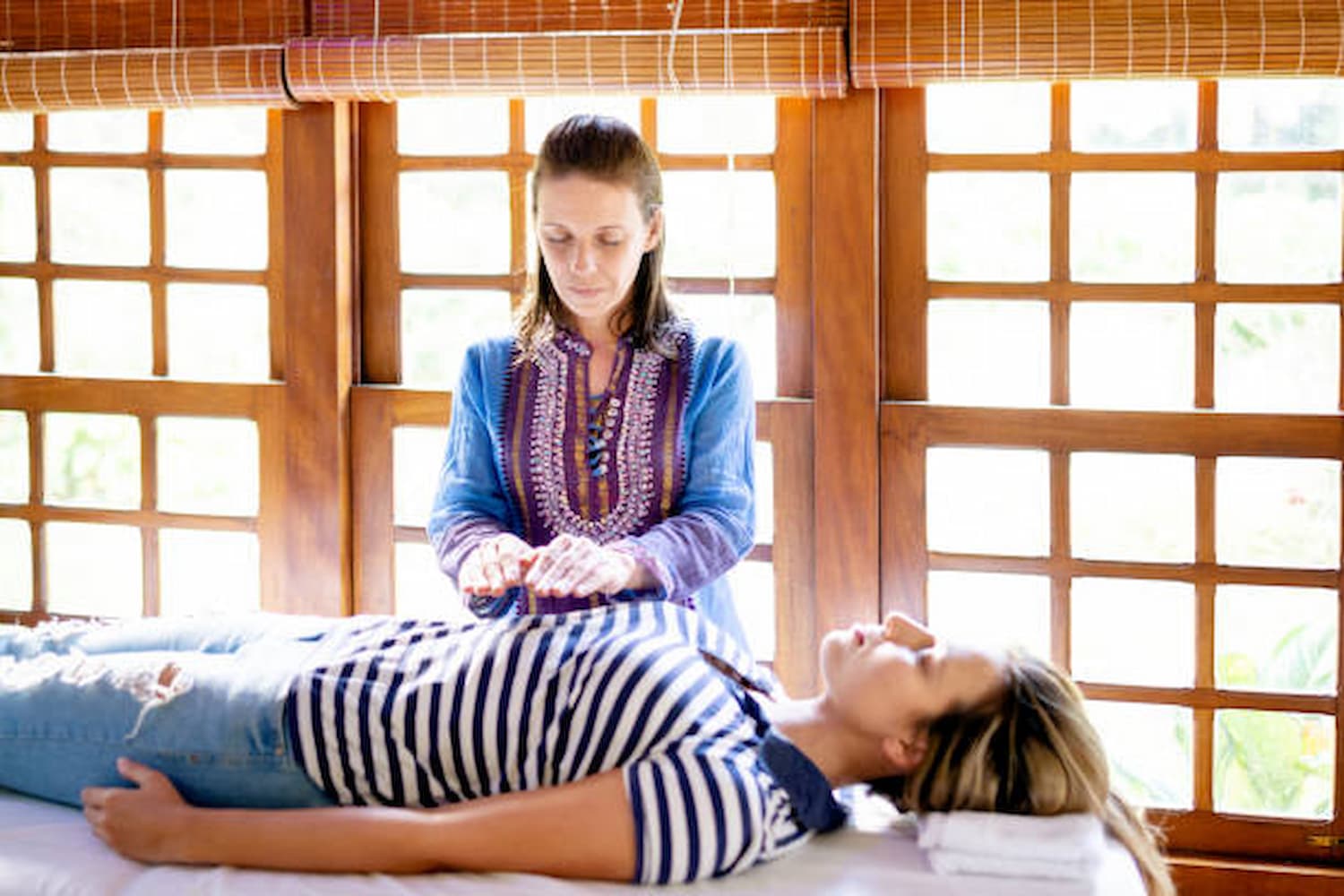 Reiki is an energy-based therapy that may or may not include touch in order to support the body's natural ability to heal itself. Although some institutions claim that there is no clear evidence that Reiki is beneficial to patient care, an increasing number of clinical trials and research studies show otherwise. We have compiled some past and recent research studies relevant to Reiki in order to demonstrate how it can help in the management and treatment of pain, anxiety, depression, stress, and a variety of other conditions that affect the mind, body and emotions.
Using Reiki, which translates to vital life force energy, is rejuvenating for both the practitioner and the recipient. It has the ability to rebalance the biofield at the deepest vibrational level, assisting in the elimination of the root cause of disease while improving a person's overall wellbeing.
Like other energy and spiritual practices, such as Touch for Health and Pranic Healing, Reiki involves placing one's hands in the biofields of the body, which are the energy fields that surround and penetrate into the physical body. This gentle touch helps to strengthen the body's natural healing processes.
Reiki is gaining popularity, particularly among people who want to meet their healthcare needs without relying on conventional medicine and suffering the side effects that come with it. Many people prefer energy medicine-based therapies because they have demonstrated efficacy in not only eliminating symptoms of any ailment but also supporting the body's innate healing mechanism. Besides being non-invasive, Reiki energy can be delivered either hands-on or via distance healing and produces similar results.
Reiki is widely used in fields other than complementary medicine. There have been numerous reports of nurses using Reiki in patient care and self-care in nursing homes and palliative care. However, to some people outside of the field, Reiki remains controversial because it has been suggested that there hasn't been enough clinical evidence presented to support Reiki's effectiveness in health care. However, there have actually been a number of studies that showcase the positive impact reiki can have in numerous areas of patient treatment and outcomes.
The purpose of this article is to highlight the findings of selected published Reiki research papers involving a systematic process of clinical trials that adhered to traditional Reiki treatment protocols.
Studies of the effects of Reiki on patients with fibromyalgia
Patients with fibromyalgia can experience widespread pain, fatigue, anxiety, sleep disorders, and a low quality of life. Their doctors often prescribe antidepressants to them to raise the levels of feel-good hormones like serotonin and norepinephrine in their bodies. This alleviates chronic pain, but the downside is that these medications can come with a slew of side effects that can aggravate an already aching body, such as constipation, dizziness, nausea and vision problems.
Although Reiki is used quite often to address the root cause of fibromyalgia, as the transfer of universal energy to patients has helped many recuperate and return to their normal lives, some conventional medical doctors are sceptical of its efficacy and do not rely solely on anecdotal reports.
However, a study involving 50 patients conducted by a research university in Bursa, Turkey (Çinar, et al.) could assist them in determining whether or not Reiki treatments can help with fibromyalgia. The study, titled "Evaluation of the Impacts of Reiki Touch Therapy on Patients Diagnosed With Fibromyalgia Who Are Followed in the Pain Clinic" and published in January 2022, assigned 25 patients to the experimental group and the other half to the control group. The experimental group received Reiki once a week for four weeks from a qualified Reiki practitioner, while the control group received sham Reiki from an anesthesiologist.
Based on the information collected from the participants using the Visual Analog Scale, Information Form, McGill-Melzack Pain Questionnaire, State-Trait Anxiety Inventory and Short Form-36, to assess their pain and anxiety levels, those who received Reiki reported significantly less pain in the second and fourth weeks than those who did not. Researchers also noticed an improvement in their physical health, energy levels and mental wellbeing.
A nurse who was not affiliated with Hava Gökdere Çinar or the other researchers collected all of the data in this double-blind clinical trial.
Reiki trials in the treatment of cancer patients' anxiety and pain
Researchers led by Nadia Birocco and Camilla Guillame at a university hospital in Torino, Italy, conducted a three-year study on the effects of Reiki on pain and anxiety levels, as well as overall wellness, in cancer patients.
The study, titled "The Effects of Reiki Therapy on Pain and Anxiety in Patients Attending a Day Oncology and Infusion Services Unit", was published on 13 October 2011. It included 118 cancer patients in various stages who were undergoing chemotherapy. Reiki treatments were administered by volunteer Reiki practitioners who had at least two years of training in the theory and practice of the modality.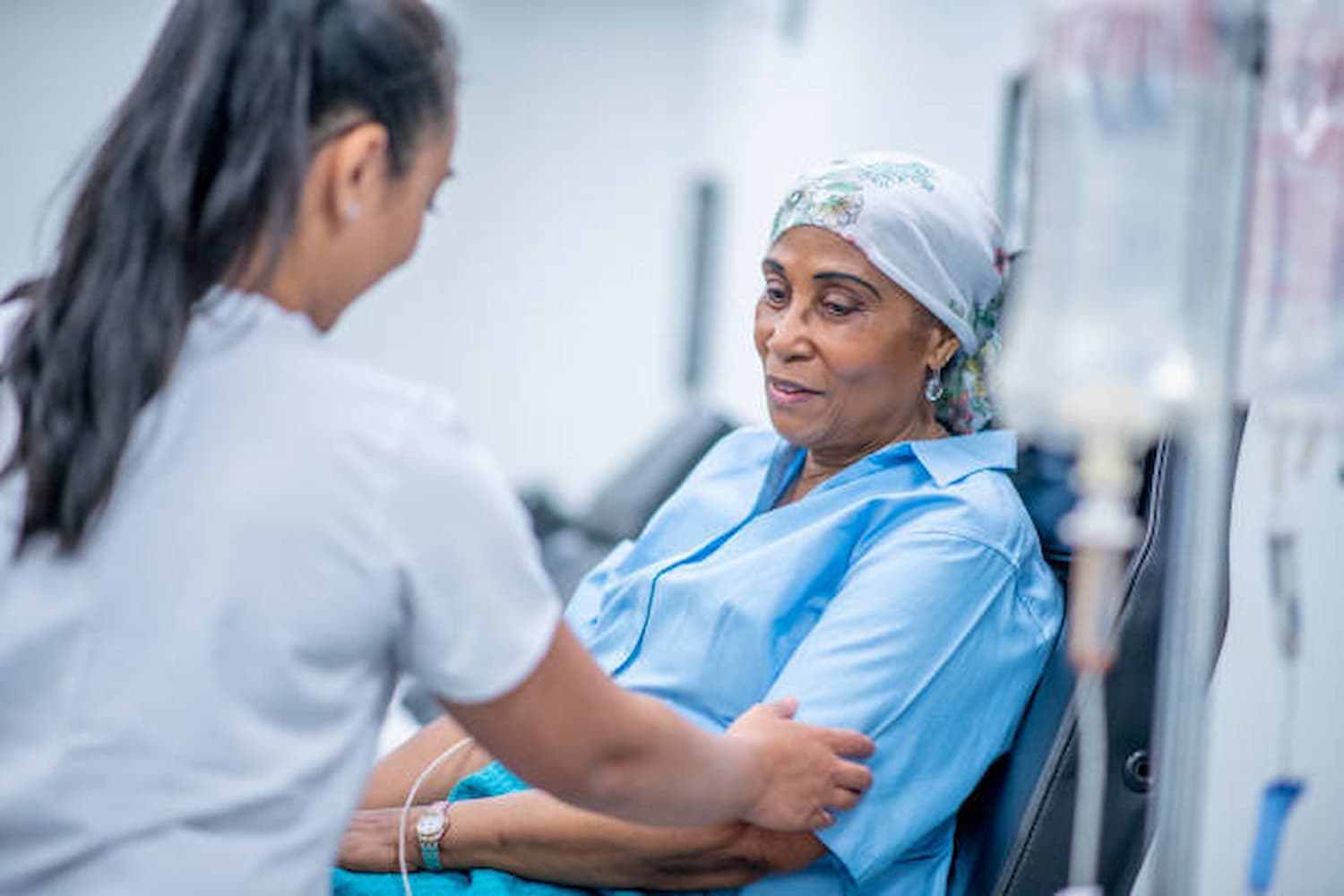 Each participant's pain and anxiety levels were recorded using a Visual Analog Scale (VAS) to track their progress. Every one of the 118 patients received at least a single session, with 22 opting for the full cycle of four Reiki treatments. The mean VAS anxiety score of those who received four Reiki treatments decreased significantly from 6.77 to 2.28 at the end of the study, and their VAS pain score decreased from 4.4 to 2.32.
As a whole, all participants found their Reiki sessions to be helpful for pain relief, anxiety reduction, relaxation, sleep quality and overall well being.
Clinical trials and research on the long-term effects of Reiki on depression and stress
Despite 50 years of research and the publication of hundreds of articles on depression by 63 authors, there is no conclusive evidence to support the widely held belief that depression is caused by a chemical imbalance in the brain and that antidepressants must be taken for the rest of our lives.
Even many brain health specialists do not attribute clinical depression solely to chemical imbalances. However, there is clear evidence that emotional and social stress can alter our biology and lead to clinical depression.
Reiki has been shown to produce dramatic and long-lasting effects when used either alone or in conjunction with other types of therapy for depression and stress. It was clearly demonstrated in Dr Adina Goldman Shore's 2002 study on the long-term effects of energy healing on psychological depression symptoms and self-perceived stress.
Fifty individuals who were ill were divided into three groups for the study: hands-on Reiki, distant Reiki, and a control group that received a placebo for distance Reiki. Over the course of six weeks, each participant got treatment from a certified Reiki practitioner for 60 to 90 minutes each week. The individuals had additional testing and interviews to see how Reiki affected their health.
The data gathered at the end of the sixth week revealed that participants who got hands-on and remote Reiki treatments experienced significantly lower levels of stress, hopelessness and depressive symptoms than those in the control group. The subjects were retested a year after the experiment ended, and it was discovered that they had maintained the benefits of their treatment.
What these research studies have revealed about Reiki
Based on clinical trials and studies that have clearly demonstrated the effectiveness of Reiki in treating a wide range of conditions affecting the mind, body and emotions, perhaps it is high time that discussions on the incorporation of Reiki into the clinical setting begin in order to improve the health outcomes of patients suffering from mild or chronic health conditions.
These findings may imply that incorporating Reiki into the clinical setting can improve the healthcare outcomes of many patients who consent to its use. All of the subjects in these trials willingly agreed to receive Reiki healing. Scepticism may reduce the effectiveness of the healing because Reiki works with the body's energy, so if one is not open to receiving healing energy, the healer's efforts will be fruitless.
Many people are increasingly turning to various forms of energy medicine, with Reiki topping the list, to meet their healthcare needs. However, very few of them discuss their use of these therapies with their doctor, fearing that the latter might not agree with them. Perhaps this might change in the coming days.