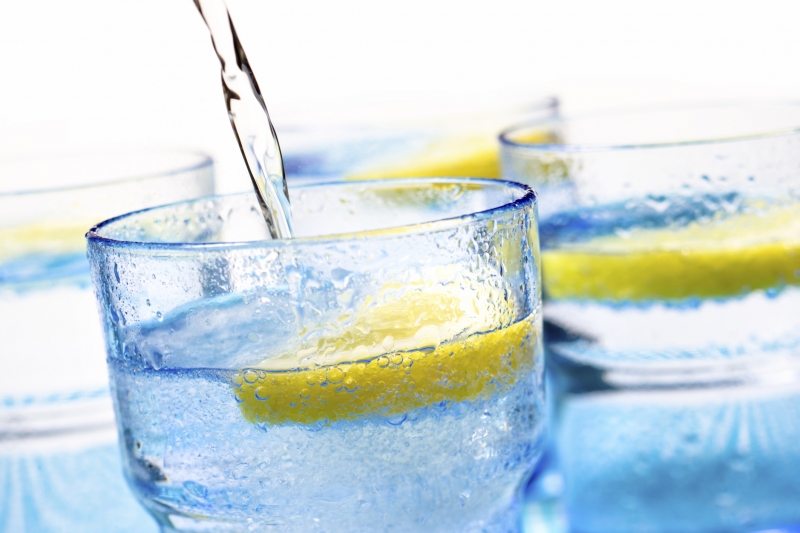 Soft drinks, sports drinks, energy drinks. We're consuming more of them than ever before and they're playing havoc with our health. But if you've got a soft drink habit how do you cut back?
Soft Drinks Are Illness In a Can
If you knew what was in a can of soft would you really drink it? A can of Coca-Cola contains nine teaspoons of sugar. Besides being loaded with sugar, soft drinks contain a host of chemicals that cause all sorts of disease including:
Obesity
Type-2 diabetes
Heart disease
Osteoporosis
High blood pressure
Tooth decay
Headaches
Skin problems
Cancer
Premature ageing

Many teenagers and children (including toddlers) are raised on sugar-laden fruit juice and soft drink. There are higher rates of tooth decay, obesity and other diseases such as type-2 diabetes and fatty liver in children and teens than ever before in history. According to the School Dental Service in Victoria, 50% of primary school children have tooth decay; whilst the Australian Obesity Association says more than one quarter of Australian kids are now overweight or obese.
Soft Drink Leads to Weight Gain
One study found that if you drink one or more soft drinks a day – either diet or full sugar – you have a 30% greater chance of gaining weight around the belly.
Soft Drink Contributes to Osteoporosis
For women, soft drinks are particularly bad. That's because sugary carbonated drinks deplete calcium levels, making them more susceptible to osteoporosis.
Be Prepared to Withdraw From Soft Drink
If you consume soft drink every day be prepared to have withdrawal symptoms as your body comes off sugar, caffeine and a cocktail of other chemicals. Once you've made the commitment to cut out soft drink:
Cut down the amount you consume each day rather than going cold turkey
Then cut out any soft drinks containing caffeine. You might get headaches and feel jittery or light-headed. A brisk walk and a long glass of water will help hydrate your body and boost energy levels when you feeling yourself flagging.
Dilute If Necessary
If you really can't cut out soft drinks completely try watering them down. One part soft drink to three parts water is a good way to begin letting go of the taste for highly-sweetened drinks. Slowly replace the soft drink with fresh juice such as cranberry, which is packed with antioxidants.
Water is Best For Our Body
Our bodies need fresh water. Having a water filter system at home or a jug of water on our desk is a good way to remind us to drink more water. Try adding some lemon, mint or frozen strawberries to the water for a new taste sensation.

Soon you'll be wondering how you could ever guzzle such a toxic mix of sugar, caffeine and other chemicals. You'll feel better, look better and be better for ditching the soft drink and going back to what nature intended us to drink – pure, fresh water.
Originally published on May 14, 2011