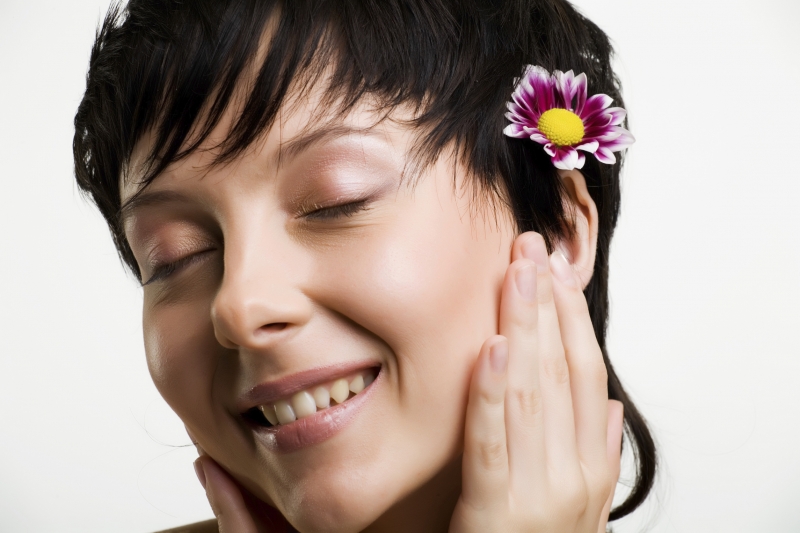 "Spring is sprung, the grass is riz…"
…and the winter hibernation is over. It's time to think about letting our bodies see the light of day again, after all that hiding under layers of winter woolies. It always feels like a big ask, but there are some simple steps we can take to make it a bit easier.
Spring Cleaning
We're familiar with the idea of spring-cleaning the house at the beginning of spring, though I doubt anyone's got time for that anymore. But we can take that idea and use it to dust off our body's cobwebs, and freshen up, so we feel lighter and more vibrant in time for summer.
The lymphatic system is what our body uses for its spring-cleaning; gathering up and transporting toxins and wastes out of the cells. It doesn't have its' own pumping system the way we have the heart for blood circulation, so it needs muscle movement to make it function. Because we're no longer terribly active, it's common for the lymph system to get sluggish. It needs regular maintenance to keep it in top condition, and we can do this at home between regular treatments.
Who Needs Lymphatic Drainage?
Most people will benefit from a lymphatic system tune-up. Nature intended us to slow down in winter, and we still do to some extent – we eat more carbohydrate-rich food, tend to exercise less, and huddle over the heater. We also sleep more when the nights are longer. All these things mean that there's much more work for the lymphatic system to do, but much less muscle power to do it with.
How To Do Lymphatic Drainage
Exercise: This is the very first essential for good lymphatic drainage. Without it, the system won't work. Doesn't matter what, just put some extra movement into your life.
Fluid: As with exercise, the system can't work efficiently without a good supply of fluid to wash through the cells. So make a plan to increase your water intake, and cut down the winter warmers that you've probably been indulging in.
Specific drainage techniques: Use regularly. Always start by stimulating the lymph nodes for each area, and move fluid in towards the heart. Start close to the lymph nodes, and gradually move further away from them. It may sound a bit counter-intuitive, but it gives the fluid a chance to drain away.
Face: This is not nearly as complicated as it sounds! Stimulate the lymphatic nodes under your jaw and behind your ears, using fingertips to massage gently. Then place a flat hand on each side of your face with fingertips pointing to the top of your head, thumbs on the sides of your neck, and your ears between 2nd and 3rd fingers. Press your hands gently into the tissue, then move them backwards, so that you stretch the tissue backwards (the way you pulled terrible faces when you were a kid) Make that movement 5-6 times, letting go in between, then move your hands in closer to your nose so you cover your cheeks. Repeat the stretching movement. Move in further, this time including nose and chin. Repeat the stretching. Then using just fingertips, repeat the same sequence on forehead and eyes. Great for headaches and bags under the eyes as well.
Legs: Stimulate the lymphatic nodes in your groin by gently massaging in the crease where the top of your leg meets your body. Then place a flat hand on either side of your thigh, right at the top, and gently sink into the tissue. Without lifting your hands, move the tissue up in a stretching motion, let go, and repeat, 5-6 times. Then move down a hand span and repeat. The movement is always up towards the heart. Do this for the whole length of your leg, stopping at the knee, to stimulate the nodes behind your knee for even better drainage. Repeat several times then move to the other leg.
When To Do Lymphatic Drainage
You can do lymphatic drainage any time, but it's a great idea to give yourself a 'you' time, maybe at a weekend, so you can make sure you have a really good intake of fluid, and pay some extra attention to what you're eating.
Take a relaxing bath to which you've added some Epsom salts (to assist with detoxing) then relax on a bed or chair and do your drainage.
Remember to be very gentle, because the lymphatic vessels are often close to the skin and are quite fragile – hard and fast is NOT better. Slow and gentle is the way to go.
Or better yet, find a lymphatic drainage therapist in your area who does lymphatic drainage treatments and get your spring clean done by a professional.
Do you have a passion for Massage? Would you love to turn your passion for Massage into a rewarding career?
Check out the information we have available on what the Massage course involves and thousands of other Natural Therapy Courses we have available online and throughout Australia. Why not let us help you find the right course for you today on 1300 924 960
Originally published on Oct 07, 2011