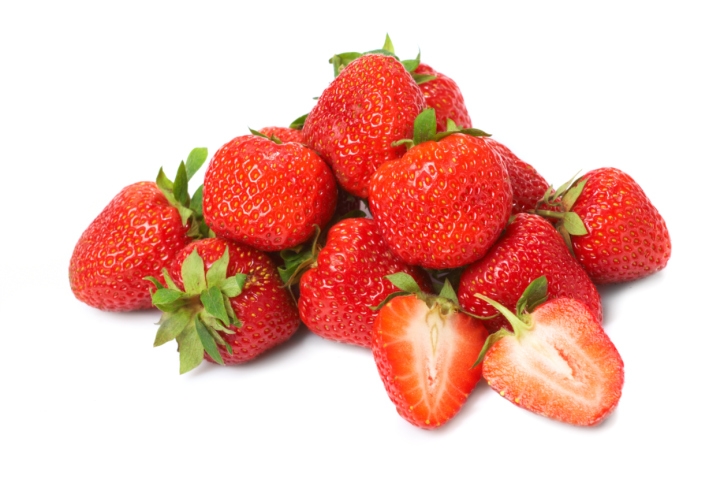 The more we learn about the
nutritional
benefits of strawberries and other berries, the more sense it makes to make them a part of our
diet
. If you enjoy an occasional cocktail, you'll be interested to learn that a recent study shows that strawberries may help reduce harm from alcohol.
That strawberries and other berries contain high levels of antioxidants is well known. This study focused on the potential benefits of strawberries for the prevention of gastrointestinal disorders caused by alcohol, which is known to cause damage to the stomach lining leading to ulcers. Free radicals are by-products of alcohol consumption, smoking and unhealthy eating habits, among other things. Through a complex chemical chain reaction, they oxidate (add oxygen to) cells. Antioxidants contain beneficial phytochemicals (naturally occurring plant based chemicals) that have been shown to scavenge these free radicals and prevent damage from occurring.
This study used extracts from three varieties of strawberries. One group of rats was given 40 milligrams of extract per kilogram of body weight for 10 days, while another group was fed a normal diet. After 10 days, alcohol was added to the rats' water. At the end of the study, those rats that were fed the strawberry extracts showed significantly less stomach damage than those which were not. The conclusion drawn by the researchers, as reported in the
PLoS ONE
journal was that: "A diet rich in strawberries might exert a beneficial effect in the prevention of gastric diseases."
While this study focused on the inflammation and damage to the stomach lining caused by alcohol, the authors pointed out that free radicals are also believed to play a role in other gastrointestinal orders such as colorectal cancer and inflammatory bowel disease, inferring that strawberries may also be able to help prevent these diseases. Since the phytochemicals in strawberries and other berries also appear to help prevent most inflammatory diseases and taste delicious as well, their inclusion in our diet is an easy "medicine" to take.