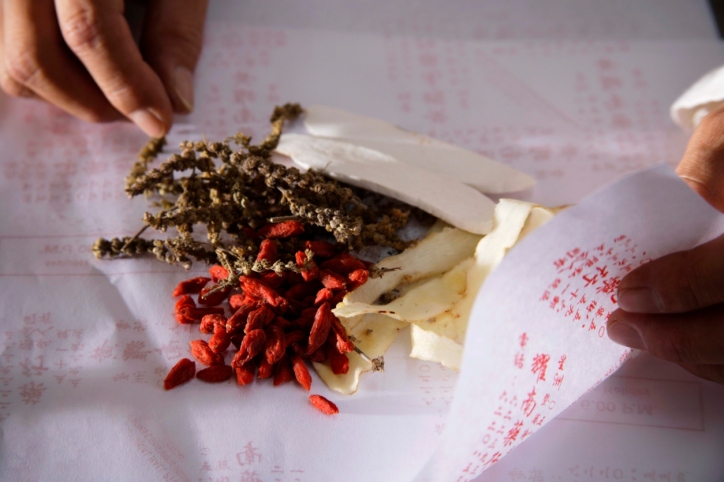 It's a bold claim to say that a particular treatment – conventional or complementary – can cure cancer. But a recent report from China has found that Traditional Chinese Medicine (or TCM) may in fact successfully treat cancer. Here we put the study under the microscope.
What is Traditional Chinese Medicine?
For more than 23 centuries, TCM has been used to diagnose, treat and prevent a wide variety of ailments and illnesses. Advocates say TCM can boost a person's immunity, energy and their capacity for creativity and life enjoyment. Several treatments are used in TCM to bring about relief and restore balance and health. The idea is that these treatments help harmonise Yin and Yang to bring the body back into balance.
The Clinical Case for Cancer Care
The study collated all controlled clinical studies published in Chinese literature. By searching for and summarising TCM studies for all cancer types, the report sought to find a correlation and evidence that TCM may help heal the disease. A total of 2964 reports were reviewed, involving a staggering 253, 434 cancer patients. This included 579 non-randomised and 2385 randomised controlled trials. Lung, stomach, breast, stomach, oesophagus, colorectal and nasopharyngeal cancer were all addressed.
A Natural Approach to Cancer Care
Of the studies summarised, herbal medicine was the most commonly used natural therapy. Exactly 2677 studies – more than 90 percent – used the treatment. Interestingly, the majority of trials – 72 percent – used TCM in collaboration with conventional treatments. Only 28 percent used TCM exclusively and without any other treatment.
TCM: Reducing Cancer Symptoms
What's important to note is that in 1667 studies – or more than 56 percent of the studies – found that TCM led to an improvement in the symptoms associated with cancer. Quality of life was also improved, while the side effects of chemotherapy or radiotherapy were significantly reduced.
The Verdict: TCM as a Cancer Treatment
Unfortunately, the summary didn't state conclusively that cancer can be treated with TCM. The researchers said that while the data showed that TCM therapies may help treat cancer, clinical reporting needs to be improved in the future. So, watch this space.
Do you have a natural health & wellness business?
Sign up now and advertise on Australia's #1 natural health website.
Or check out our Wellness Hub to help you stay current about the industry.
Originally published on Nov 22, 2013