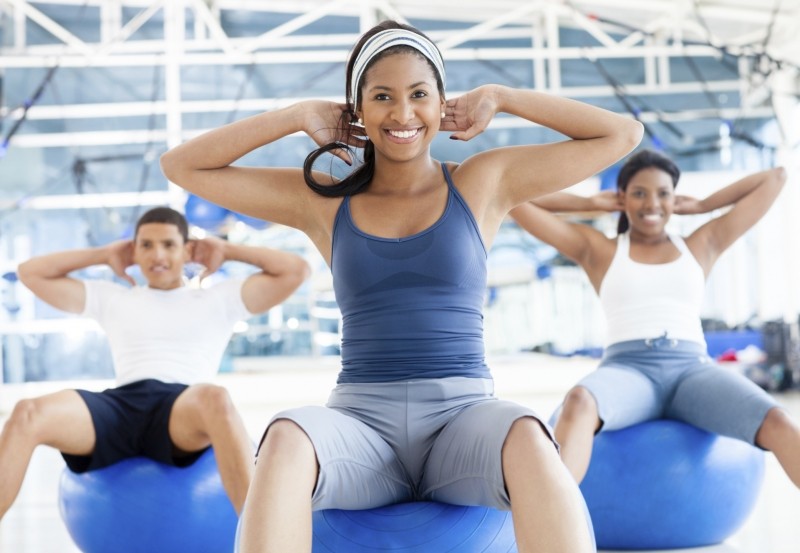 Are you looking to shift to a new career or boost your natural health business? Perhaps you should consider studying Pilates and reap its numerous benefits with respect to your health and professional goals.
What is Pilates?
Pilates is an all-in-one workout for the mind, body and spirit. Not only does it tone the body, strengthen core muscles and improve flexibility, but it also raises self-awareness and concentration. As well as being an empowering exercise, it's a rewarding career to pursue.
Pilates is gaining ground throughout the world. The benefits of this fitness system surpass what other physical exercises can offer as it involves mindful movements targeted at specific body parts.
It involves the use of special equipment or floor exercises to strengthen the core of the body and improve movement. Find out more in our article "What is Pilates?".
Working as a Pilates Instructor
Many Pilates instructors work part-time to fit their practice around their daily schedule, but some prefer to practise full-time. Some practitioners work at existing Pilates studios, others run their own studios, and then some offer mobile and online Pilates classes.
What Does It Take to Become a Pilates Instructor?
To qualify as a Pilates teacher, you should have the necessary qualifications which may be obtained from an accredited course. However, it's worth noting that it takes more than professional credentials to pass as a teacher of this mind, body and spirit discipline. Here below are six traits that will give you an edge:
Passionate about teaching
Empathetic
Compassionate
Level-headed
Has great communication and listening skills
Highly motivated to stay fit
What Course Should I Take?
There are several courses available for aspiring Pilates instructors. Your career goals shall determine the course you must take. A Pilates Matwork Level 1 training program is an introduction to the modality that focuses on different mat exercises.
However, if you want to teach Pilates with its specialised equipment like barrels, reformers and towers, among others, you have to earn a certification or diploma qualification.
If you're worried you might not be able to focus on your studies, considering your work schedule and other commitments, look for a course that is flexible enough to meet your needs.
The Pilates Institute of Queensland delivers face-to-face and online courses. This versatility allows students the ease of working their study time around their day-to-day schedule.
Where Can I Receive the Best Pilates Teacher Training Course?
Before enrolling in a Pilates school, it would be wise to check its background first. Many schools have mushroomed in recent years, and they claim to be experts in the study of Pilates. However, you can never be sure until you see the proof of accreditation.
It's better to discover early on that a school's curriculum isn't recognised by major Pilates associations than learn the painful truth afterwards. Make sure that an institution's courses are accredited by the Australian Physiotherapy Association (APA) and Exercise & Sports Science Australia (ESSA).
Besides accreditation, ask the school if VET Student Loans is available to help you cover your tuition fee. To begin your search for the best course provider, go to our Find a School section. Next, contact several schools and ask for a copy of their curriculum, and then make a comparison between them. Receiving quality education from a recognised Pilates course will, no doubt, lead you to a fulfilling career.
Do you have a natural health & wellness business?
Sign up now and advertise on Australia's #1 natural health website.
Or visit our Wellness Hub to help you stay current about the industry.
Originally published on Dec 20, 2012