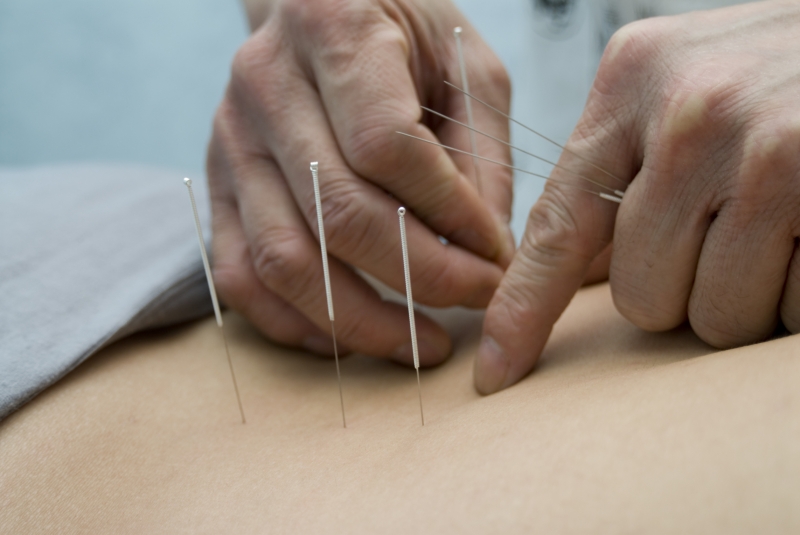 Acupuncture is an ancient Chinese system of medicine based on the concept of yin and yang or the polar energies of life. According to Taoist philosophy, these energies must be in balance for optimal health. Acupuncture purports to do this by unblocking key energy (Qi or Ki) pathways in the human body. While this system of medicine is contrary to our Western system, a recent study discovered that acupuncture benefits women suffering from polycystic ovary syndrome (PCOS).
What is PCOS?
PCOS affects up to 10% of women of child bearing age. It is a serious condition that leads to the production of excessive testosterone. Along with acne and excessive hair growth, this excess of testosterone leads to even more serious complications, such as cardiovascular disease, obesity and resistance to insulin. The primary symptoms of PCOS are irregular menstruation and ovulation. It also results in the production of small egg follicles in the ovaries. These are responsible for the ovaries producing excessive testosterone. Although extensive research has gone into PCOS, the cause of the disorder is still not completely understood.
Acupuncture and PCOS

Researchers at the University of Gothenburg in Sweden conducted a study to see if acupuncture or physical activity could reduce the high levels of testosterone associated with PCOS and lead to more regular menstrual cycles. Three groups of women suffering from PCOS were first given instruction on the importance of diet and exercise in controlling their condition. One group was isolated and instructed to exercise a minimum of three days a week. A second group received regular acupuncture treatments, both using traditional acupuncture needles and others that carried a weak electrical current. The third group was given the advice, but no further instructions or treatments.
The study concluded that acupuncture and exercise each led to more regular menstruation, but also noted that of the three groups, those who received acupuncture treatments improved the most. Why acupuncture appears to be such an effective treatment for PCOS is still a matter of speculation. Docent Associate Professor Elisabet Stener-Victorin, the person responsible for the acupuncture and PCOS study, remarked that women who have PCOS also have "a highly active sympathetic nervous system." This is the part of the human nervous system over which we have no conscious control. She speculates that acupuncture and exercise help reduce over activity in the sympathetic nervous system and thus indirectly reduce the symptoms of PCOS.
One interesting aspect of this study is that it was not administered to believers in acupuncture, reducing the possibility of the placebo effect being the underlying cause of its effectiveness.
Of course, the verdict is not in. Whether or not acupuncture was directly responsible for the effectiveness of treatment in this study is open to debate. However, the results of this study certainly indicate that acupuncture deserves a closer look.