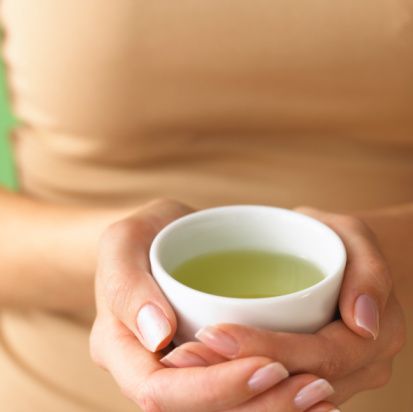 The health benefits of green tea are well documented. Numerous studies have shown that green tea can fight the build up of bad cholesterol and help prevent heart disease. A study covered here on NT Pages found that green tea may help protect against Alzheimer's Disease, a devastating disease that affects the brain in senior citizens. According to a more recent study, green tea may be good for the brain in other ways, too, helping to improve memory.

Chinese researchers at the Third Military Medical University in Chongqing discovered that green tea has a positive affect on the generation of brain cells responsible for memory and spatial learning. According to researcher and university Professor Yun Bai: "There has been plenty of scientific attention on its use in helping prevent cardiovascular diseases, but now there is emerging evidence that its chemical properties may impact cellular mechanisms in the brain."

How Does Green Tea Help Memory?
The organic chemical believed to aid in memory and spacial learning is a specific antioxidant, epigallocatechin-3 gallate (EGCG), one of the key health promoting ingredients in green tea. This is the same antioxidant that scientists believe helps prevent cardiovascular disease and other age related diseases.

The Chinese team used laboratory mice to test their hypothesis that EGCG has an impact on neurogenesis -- the process of generating new neuron cells. The mice were divided into two groups. One group was given ECGC and a control group was not. Both groups of mice were given identical training exercises:

For three days, they were trained to find a visible platform in a specially created maze.
For seven days, the mice were trained to find a hidden platform in the maze.
The most significant results were those provided by the hidden platform, which required greater spatial memory and object recognition. The mice that were given ECGC were able to find the visible platform faster than the control group. This confirmed what the researchers discovered in laboratory tests, which have shown that EGCG has a direct affect on the production of neural progenitor cells, the cells that help improve brain function.

The specific region of the brain affected by EGCG is the hippocampus, an important part of the brain found in all mammals. It is the first area of the brain to be affected by Alzheimer's Disease and trauma to the hippocampus is often responsible for amnesia.

With so many health benefits to offer and as yet no significant negative side effects discovered, it makes sense to make green tea a part of a healthy diet.