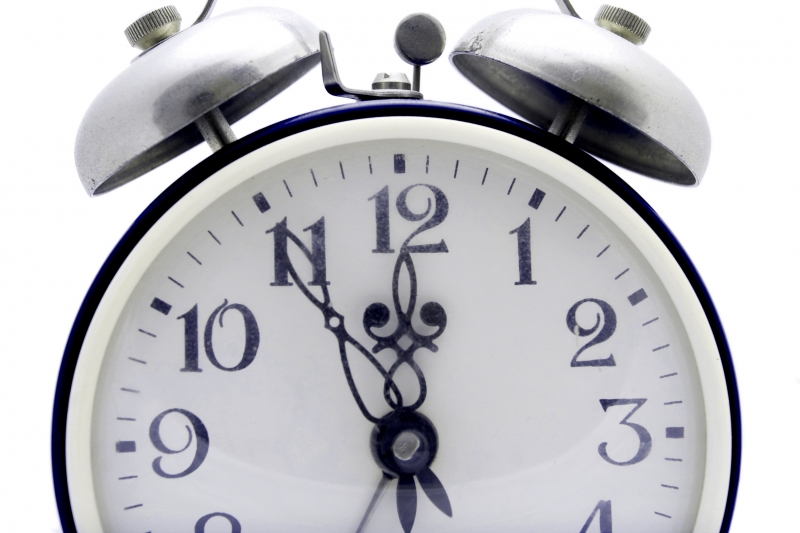 Researchers at Northwestern University in the United States recently discovered there may be a link between habitually staying up late and weight gain. While the researchers could only speculate on why the correlation exists, their study, which included 51 volunteers, indicated that those who regularly go to sleep very late consumed more calories and ate more junk foods than participants whose sleeping habits were more normal.
Our Biological Clock
Human beings have an internal biological clock that follows circadian rhythms, naturally synchronizing with the earth's rotation. When the sun comes up, we wake up, our metabolisms speed up and we become active. After the sun goes down, our metabolisms slow down. We take time to rest and relax and finally fall asleep. If we follow the circadian rhythms, we are hungrier during the day and taper off our food intake at night.

According to senior author Phyllis Zee, M.D., the study revealed that when "sleep and eating are not aligned with the body's internal clock, it can lead to changes in appetite and metabolism, which could lead to weight gain." The 23 late sleepers included in the study showed significantly different eating habits than those of the 28 normal sleepers:
Normal sleepers consumed 248 less calories per day on average than the late sleepers. Also:
Normal sleepers ate twice as many healthy fruits and vegetables as late sleepers and half as much fast food. They also consumed far fewer full calorie soft drinks.

Normal sleepers ate a final snack at 8:30 p.m. and retired by 12: 45 a.m., while the "night owls" ate a final full meal at 10 p.m. and didn't go to sleep until 3:45 a.m.

Normal sleepers had a lower, healthier body mass index (a body weight measurement) than late sleepers.
According to Kelly Glazer Baron, one of the co-lead authors, the extra calories consumed by the late sleepers "can mean a significant amount of weight gain – two pounds per month – if they are not balanced by more physical activity." While the study clearly showed the differences in eating habits between normal and late sleepers, the researchers did not yet understand exactly why those who stayed up late chose their diet. As co-lead author Kathryn Reid said: "We don't know if late sleepers consume the extra calories because they prefer more high-calorie foods or because there are less healthful options at night."
Conclusions of the Study
This was one of the first studies of its kind in the United States. By establishing the link between diet, weight and sleeping patterns, the authors sought some possible solutions to the persistent problem of obesity in the United States. Lead author Phyllis Zee concluded that the study "suggests regulating the timing of eating and sleep could improve the effectiveness of weight management programs." While this was a small study, its success led to the planning and funding of further studies, which may yield even more useful results.
Originally published on May 18, 2011