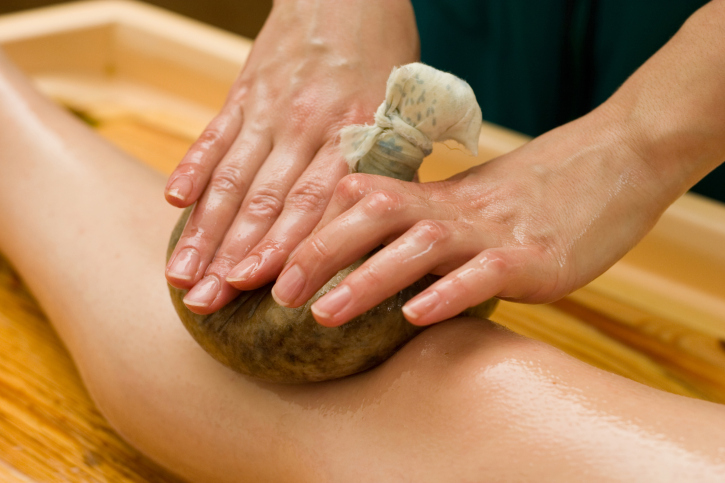 Do you like the idea of helping people re-balance their body and experience optimum health and wellbeing? Working as an Ayurveda practitioner can be incredibly rewarding and allows you to make a positive impact on your clients.
What is Ayurveda?
Ayurveda is an ancient system of medicine, originating in India more than 5000 years ago. Since then, the holistic system has spread around the world and is heralded as an effective healing therapy.
Ayurveda Course Options
There are many Ayurveda courses available in Australia, covering a range of natural therapy topics. This allows you to develop a holistic understanding of health and the various treatments that Ayurveda entails. You're likely to study herbal medicine, remedial massage, Indian head massage, Ayurvedic aromatherapy and a whole host of other subjects.
Many providers offer online and distance courses, to allow you to study in your own time and fit the course around your other commitments. You can choose a short course, certificate or diploma qualification.
You might like to begin with a short course, as an introduction to Ayurveda and its principles. You can then go on to study a higher level course and develop your skills in particular treatments.
Choosing an Ayurveda Course
If you're considering studying Ayurveda, it's a good idea to research a few providers to compare their offerings. You can find courses in our Ayurveda schools directory.
Ensure you ask each provider the following:
Is the provider a Recognised Training Organisation?
Is the course accredited?
Can you study via distance or at your own pace?
How are the learning materials delivered?
What is the total course cost, including examinations (if relevant)
Are your courses affiliated with any associations?
Once you find a course you like, you're one step closer to becoming an Ayurveda practitioner. Good luck!
Do you have a natural health & wellness business?
Sign up now and advertise on Australia's #1 natural health website.
Or check out our Wellness Hub to help you stay current about the industry.