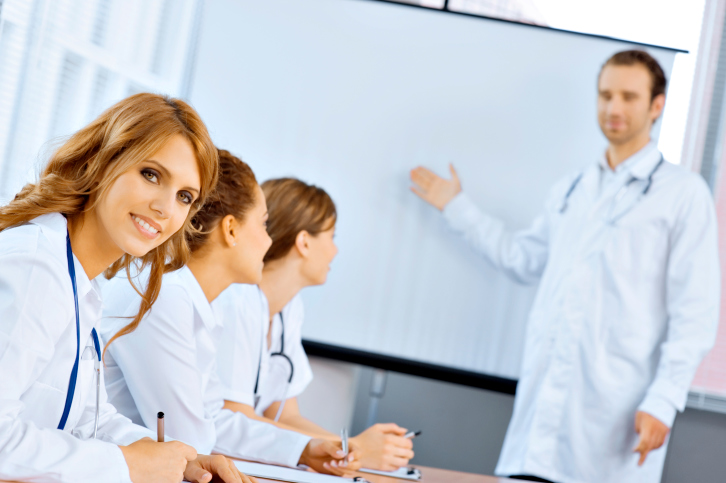 Integrative medicine is an emerging field that recognises the value of both conventional medicine and what is commonly called complementary medicine.
According to the Australian Medical Association (AMA) "complementary medicines refers to a wide range of non-prescription products with health claims," and goes on to list a range of modalities represented here on Natural Therapies Pages. Both the AMA, which primarily represents the conventional medical establishment, and professionals associations such as the Australasian Integrative Medical Association (AIMA), which represents integrative practitioners in Australia, further define integrative medicine as the use of the most appropriate, effective and evidence-based therapies available.
Studying Integrative Medicine
There are three ways to study integrative medicine:
Many students of conventional medicine go on to study complementary medicine after completion of their studies. A holistic doctor, for example, will have an M.D. and also have undergone studies in natural therapies. After completion of their medical studies, increasing numbers of students go on to take post graduate studies in complementary medicine.
Some Australian universities and other institutes of higher learning now offer degree and diploma courses in integrative medicine. These courses are not the equivalent to a medical degree, but give students a solid grounding in the physical and biological sciences as well as the chosen complementary field of study, such as herbal medicine.
Students who are interested in natural therapies often attend certificate and diploma level courses in a therapeutic modality they are interested in and then go on to apply their knowledge in a conventional setting or privately to assist others in achieving and maintaining optimal wellness.
All forms of integrative medicine study are holistic in nature, recognising the physical, emotional, social, and spiritual aspects of health and well being.
Choosing a School of Integrative Medicine
When choosing a school of integrative medicine, it is important to first realistically consider the time, money and level of commitment needed to complete your studies:
A holistic doctor must first take a five or six year course of medical studies and then go on to take post graduate studies in integrative medicine.
Graduate diplomas in naturopathy typically take two years of full time study to complete. But there are also online courses available.
Many natural therapies, such as kinesiology, offer graduated levels of certification leading to diplomas that give students the opportunity to learn at their own pace as time and money allows.
However you choose to study integrative medicine, be sure the school is accredited and recognised by related professional associations. This will ensure that you receive the best education and help further your career when you enter professional practice.
Do you have a natural health & wellness business?
Sign up now and advertise on Australia's #1 natural health website.
Or visit our Wellness Hub to help you stay current about the industry.
Originally published on Jun 21, 2013