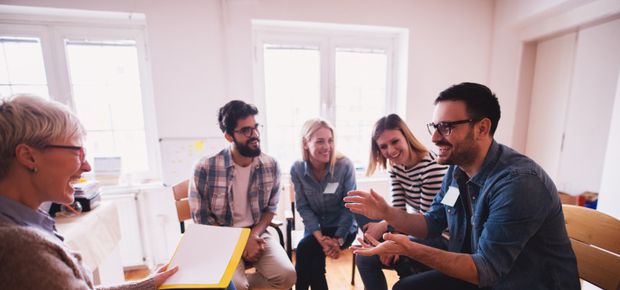 Are you looking for a career path in complementary medicine but not quite sure what your options are? Kinesiology is a versatile modality that combines a range of disciplines to effect healing and recovery. ntpages caught up with Ondrej Bursik from the College of Complementary Medicine (CCM) to find out more about studying kinesiology.

How does Kinesiology fit into the broader field of complementary medicine?
"Kinesiologists use muscle testing to help understand what is contributing to a condition and how best to improve it. Kinesiology is a tool that integrates well with all areas of complementary medicine. For example, Holistic Kinesiology is a type of kinesiology that combines kinesiology with acupressure and Chinese Medicine, aromatherapy, nutrition and diet therapy, counselling, reflex point and fascial work, primitive reflex therapy, and energetic medicine."

Why would you recommend this field of study?
"It is an extremely rewarding career path, where you can begin work after 6 months and work independently after 1.5 years. It has extremely broad applications and graduates choose specialities that appeal to them like learning difficulties, fertility, depression and anxiety, pain and structural conditions, or alternatively work as generalists on a wide range of chronic illnesses.

To find out more about vocational options for Holistic Kinesiology and Mind Body Medicine you may attend one of the free information sessions run by leading practitioners in this field at the College of Complementary Medicine."

What study options do you have for this modality?
"A Certificate IV in Kinesiology provides a starting point that takes 6 months, after which point students often do clinical work while studying for their Diploma. The Diploma takes a further 12 months (1.5 years all up including the Certificate IV).

The College of Complementary Medicine has an Advanced Diploma and articulation options for our graduates to move on to incorporate other modalities such as acupuncture and herbs."

What minimum qualification do you need to practice as a Kinesiologist?
"To practice as a kinesiologist you need at least a Certificate IV in Kinesiology and to practice as a Holistic Kinesiologist you need at least a Diploma in Kinesiology."

How long is the Cert IV in Kinesiology?
"6 months full time or 9 months part time."

What would I be learning in terms of the course content?
"You learn how to apply kinesiology to improve general health, using muscle testing to understand the problem, counselling and associated techniques such as focusing and felt sense, reflexes, aromatherapy and energetic medicine to provide treatment."

And if I want to continue my studies…
"Students at CCM go on to integrate many aspects of complementary and mind body medicine as part of our Dual Diplomas program. This includes our unique mind body units that codify the links between body and mind so that clients can better understand how their lifestyle and psychology are contributing to their condition. These units draw on Homeopathy and Classical Chinese Medicine theory. In addition students gain a wider range of correction tools such as nutrition and diet therapy, pelvic and cranial balancing, primitive reflex therapy, acupressure, movement and neurological balancing, and inner child counselling techniques."

Will my qualifications be nationally recognised?
"The qualifications as recognised nationally by ASQA."

What VET FEE - HELP options do you have available?
"Students may enrol in our Diploma of Mind Body Medicine and access VET FEE HELP. Upon successful completion of the first two semesters (6 months) of our course program they may receive a Certificate IV in Kinesiology. On successful completion of the whole program (1.5 years) they may receive a Diploma in Mind Body Medicine and a Diploma of Kinesiology.

Our Dual Diplomas Program enables students to study for two qualifications side by side, with students completing Mind Body Medicine units together with units specific to the Certificate IV and Diploma in Kinesiology."
Do you have a natural health & wellness business?
Sign up now and advertise on Australia's #1 natural health website.
Or visit our Wellness Hub to help you stay current about the industry.
Originally published on Nov 07, 2012