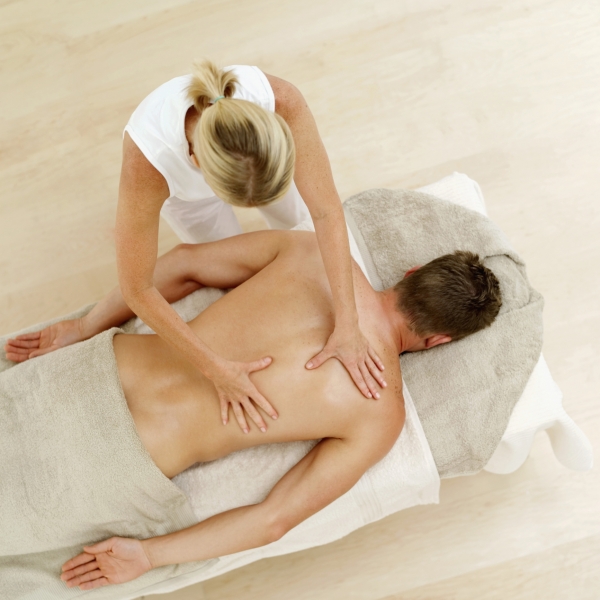 Do you want to use your hands to promote healing and relaxation, while developing your career as a natural therapist practitioner? For a fulfilling career that has the potential to offer you the opportunity to heal, travel and interact with a range of people, remedial massage may be just the ticket. ntpages caught up with Dr. Nick Vardaxis, Director of Education for Endeavour College, for an insight into remedial massage.
What conditions can benefit from remedial massage?
"Remedial massage is effective for a range of conditions, but patients with a limited range of motion, pain and soft tissue problems are most likely to benefit from a regime of treatment."
What study options are open to prospective students?
"There are essentially two courses, a Certificate IV in Massage Therapy Practice, which is a prerequisite for entry into the Diploma Of Remedial Massage. The Certificate course runs over the first trimester, while the Diploma follows on for the subsequent two. Endeavour College of Natural Health offers Diplomas in Remedial Massage and Certificate IV in Massage Therapy Practice in Adelaide, Perth, Brisbane, Sydney and Melbourne."
How do the Certificate IV in Massage Therapy Practice and the Diploma of Remedial Massage differ?
"The Certificate IV is essentially an introduction to massage, and is intended to give a student the confidence and skills to deliver a basic relaxation massage. The Diploma of Remedial Therapy is a more in depth examination of the discipline that aims to give students a more detailed understanding of anatomy, physiology as well as equipping them to physically assess patients and interact with other practitioners."
What career options would a graduate in these two courses have?
"Graduates of the Certificate course would be able to work as practitioners in a variety of in settings, including resorts, spas and gyms, where they would provide relaxation massage to clients. Diploma level graduates would be able to use their skills and knowledge to offer more advanced treatment, for example to those suffering from sports injuries."
And how about options for further study?
"The Bachelor of Health Science (Musculoskeletal Therapy) is a relatively new degree course option we offer, and is designed for massage practitioners who would like to advance their knowledge and skill set further. In Melbourne we have established a clinic at the Alfred Hospital, which is a teaching hospital, and where musculoskeletal practitioners are working alongside physiotherapists in a very positive and integrated manner. I believe this is a sign of things to come, and we will see more of this approach to healthcare in the future."
Are all your courses accredited?
"All our courses are accredited by the relevant Federal and State boards, and we develop our courses in conjunction with the appropriate professional associations, who input on the content and structure of all the courses."
Finally, where do you see natural health care going in the future?
"We are lucky in that we lead the world in integrated medicine, with a community that has really embraced the notion of complementary medicine. At its heart is the principle that a preventative approach to the long term care of patients is the most productive and cost effective approach there is, especially in light of our rapidly aging population."
Do you have a natural health & wellness business?
Sign up now and advertise on Australia's #1 natural health website.
Or visit our Wellness Hub to help you stay current about the industry.
Originally published on Aug 11, 2011