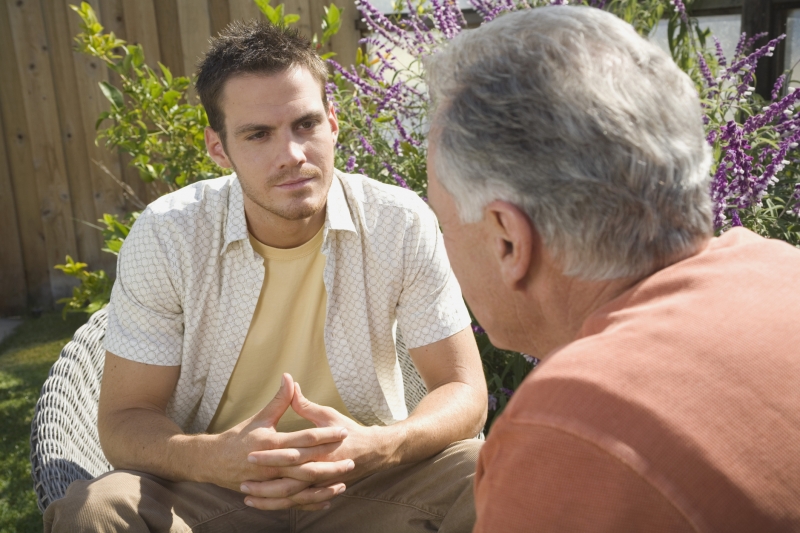 Are you interested in exploring the more spiritual aspects of our make up and learning how these aspects can be used to influence healing? Transpersonal counselling is a discipline that is dedicated to this end, using a range of techniques to solve common human problems faced by us all – with a firm emphasis on a client-centred approach. To find out more, ntpages caught up with Martin Peake, Director of the Phoenix Institute of Australia, who run courses in transpersonal counselling.
What does the term 'transpersonal' actually mean?'
"It means beyond the person or the masks – what is underneath. Basically it encompasses a holistic style of counselling that incorporates an individual's psychological and spiritual life which helps them examine their own human potential and self healing. It is not about diagnosing and alleviating symptoms to normalise, it is more about helping people become more conscious in their lives. To see underlying patterns that may be causing dysfunction in their lives. This type of counselling covers the spectrum of consciousness, not just psychological states and it is more humanistic and phenomenological rather than diagnostic. It is about helping people find meaning in their own experience rather than have an 'expert' diagnose it for them."
Why are dreams so important in analysing who we are?
"Dreams are personifications or images of inner unconscious feelings. They are like x-rays of the psyche – reflecting an intelligence that can inform us of inner conflicts and wounds within the deep psyche and which we are not aware of in the external world. If we embrace these 'shadow' parts of ourselves in our dreams rather than projecting them onto others in the world, we gain insight, self-awareness and healing. So dreams can reveal a lot about a person."
What is the great attraction of the transpersonal approach?
"It essentially acknowledges an individual's own wisdom but encourages greater self-awareness, so is a path which leads to authenticity and ultimately enhanced self-realisation. For individuals in crisis, it offers an alternative to symptom suppression and helps them to creatively navigate through difficulties and transcend them. It also helps us to acknowledge that our experience is about growth and healing."
How does transpersonal counselling differ from the mainstream variety?
"Much like mainstream medicine, conventional counselling is very much focused on eliminating symptoms to normalise the client. Symptoms, whether mind or body, is how we know something at a deeper level is not right. Eliminating symptoms does not get rid of a problem. It is like taking the light bulb out of the dashboard when the warning light is flashing – we don't see it anymore but the problem remains. We are more interested in what is going on at a deeper level and why people are feeling the way they are."
How does transpersonal counselling view healing?
"Healing is definitely a journey, a long term process of understanding your personal story or mythology and then re-writing it if the old story does not serve us anymore. You don't adjust or treat someone and they are magically better all of a sudden. Once we understand the context of our original wounding or patterning, we then know it is our responsibility to change."
What healing techniques are used in your approach?
"We use a variety of techniques including counselling, induction work, meditation, ritual, art work, gestalt, active imagination as well as accessing personal symbols and myths."
What skills does one need to be a transpersonal counsellor?
"Firstly, you need to have a certain amount of life experience and have your feet on the ground. As well as an interest in creativity and art, one needs excellent listening skills, compassion, empathy and good cognitive skills, a non-judgemental approach to others' experiences and a deep interest in people's life journeys."
Tell us a little bit about your Diploma of Transpersonal Counselling.
"The course is very practical and experiential. We work with student's own life experience in order for them to become more self aware and to be able to map their experience from a holistic and transpersonal perspective. It is deep work and personally rewarding. The diploma teaches students a range of client-centred counselling techniques, case management, working with grief, loss, and separation; as well as the practical elements such as legal obligations and the process involved in setting up a practice. This is facilitated by well-trained staff in a supportive and safe environment, with each module deepening the theory and practice of working holistically with clients."
How long does the course run for?
"The diploma comprises 12 modules which are delivered over one year full time or two years part time."
Is the diploma course nationally accredited?
"Yes, our courses are registered by the Australian Skills Quality Authority (ASQA) and as a Registered Training Organisation (RTO). As an ASQA registered Institute, students are assured that the institute meets the nationally agreed standards set out in the Australian Quality Training Framework (AQTF) and that the vocational education and training qualifications, and units of competency delivered by the Institute are nationally recognised. We are also accredited by the Australian Association for Holistic and Transpersonal Counsellors that allows our graduates to gain professional indemnity insurance to practice."
What about the Bachelor of Holistic Counselling?
"As well as being nationally recognised, graduates from the diploma course gain one year's credit if they enrol in the Bachelor Degree in Holistic Counselling."
Is the course available via distance education?
"No. As the course is highly experiential, students are required to be physically present to gain the full benefit and training of the course."
Find a counsellor in your local area.