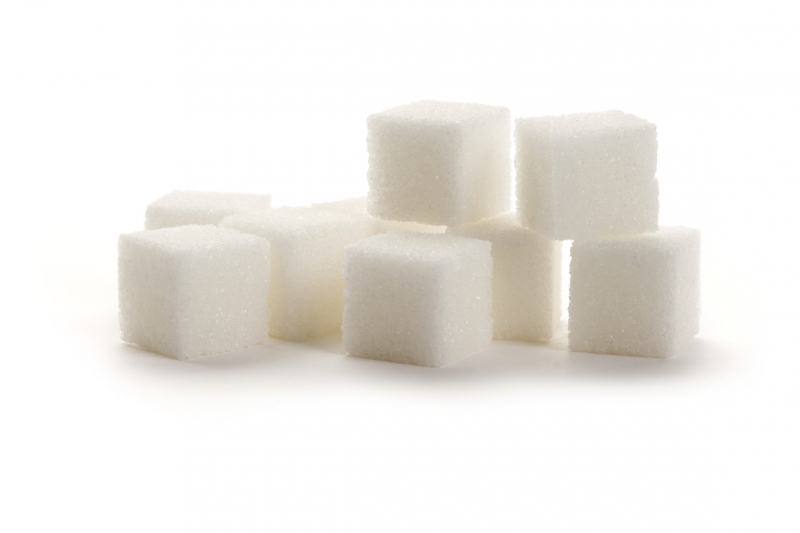 Sugar is a carbohydrate and is used as a main fuel source in the body. Carbohydrates are important for both mental and physical performance, although how you consume your carbohydrates is of concern. We tend to consume too much sugar on a daily basis from high sugar foods, and from sugar that we add to foods and drinks. High sugar foods include soft drinks, fruit juices, sweets or candy, biscuits, cakes, ice cream and many pre-packaged products like some cereals. A general guideline is that 10 – 12% of your daily kilojoule intake can come from sugars. Anything higher than this is too high. Sugar is a problem for our health as it has no nutrient value. It does not contain vitamins or minerals, or fibre. It does however contain energy (kilojoules). This is why sugar is often referred to as empty kilojoules or empty calories.
What Type Of Sugars Should We Eat?
Our food products tend to contain either natural sugars or added sugars. The nutrition label does not make it clear which sugars are natural and which have been added to the product. The best way to check for added sugars is to look at the ingredients list. If you see the terms fructose, lactose, sucrose, glucose, or maltose, these are sugars. Having foods with natural sugars is not a big issue so long as you are eating a balanced diet and consuming appropriate portion sizes.
Ways To Reduce Your Sugar Intake
If your diet contains large amounts of foods that contain added sugars you need to cut back. There are two ways to cut back on your sugar intake; cut back the sugary foods you consume (cakes, lollies and so on) and replace them with better low sugar foods, or consider using sugar substitutes.
Sugar Substitutes
Although artificial sweeteners such as aspartame and sucralose are often promoted as causing disease there is no research to prove this. Food Standards Australia New Zealand (FSANZ) considers these products to be safe for consumption. They released details of a study on the consumption of sugar substitutes of 3500 individuals in 2004. An ADI (acceptable daily intake) is given for sugar substitutes which relates to a safe level of consumption. The ADI is 1% of what scientists believe would be needed to cause a health problem by a food additive over a lifetime. This means that for scientists to determine that there is potential for harm to your health, you would need to consume 100 times the amount of the ADI of the sweetener. Whether you chose to use artificial sweeteners or not is a personal choice but remember there is very little risk of consuming too much and the benefit of less energy in your diet is a positive outcome.

It is important to reduce the amount of sugar that you consume as this may benefit our health and allows you to obtain more nutrients from other foods. You may like to restrict your consumption of sugary foods, and limit the addition of sugar to drinks and foods, or use a sugar substitute. If you would like more information on sugar, or help to reduce your sugar intake contact a dietitian or nutritionist.






Originally published on Oct 26, 2011