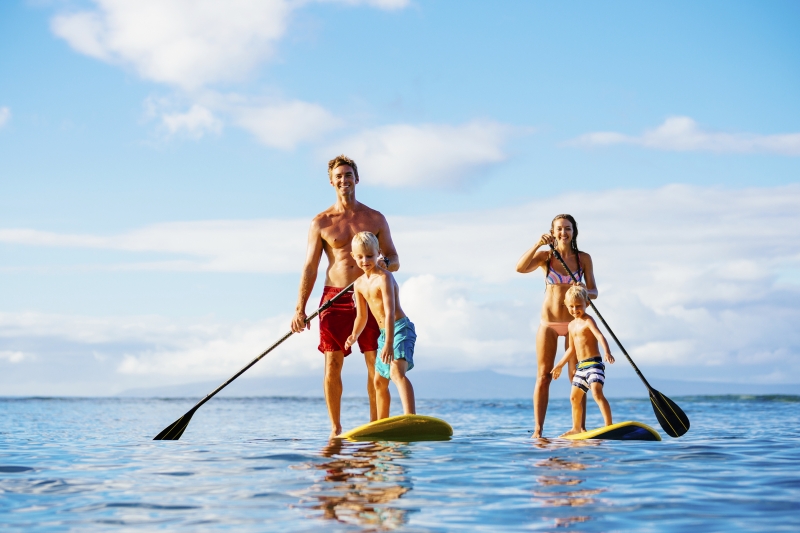 Summer is here and the great outdoors beckons you with its hot days and warm nights. You can make the most of this gorgeous weather when it comes to your exercise regime moving your tired indoor fitness routine to the great outdoors wherever you live!


In the summer, you can have fun while you exercise.
Paddle boarding
Stand up paddle boarding is an amazing way to tone your whole body. It is fun and you are doing strength exercise without even knowing it!
Stand up paddle boarding places major emphasis on your core muscles. It is a great option of exercise for those who love being in the water!

Exercise on the Beach

There is nothing that says summer more than the beach! So, if you're going to spend that sweltering hot sand by the sand and surf, you may as well get the exercise in at the same time!

The beach can be so tranquil; you can create an exercise regime that works for you.

Running on the sand is a great cardiovascular workout and the sand adds increased resistance. Not a jogger? You can alternate walking, jogging and sprinting in order to get the lower body working and elevate your heart rate.

If you wanted to get in the water, you could do laps which proves to be a great cardiovascular workout as well as placing emphasis on your core muscles. You could also grab your mask, fins and snorkel as you hit the door to get to the beach. Snorkelling gets your body moving and is a great workout for your back extensors, lower limbs and trunk.

If getting in the water is not your thing, then you can grab a net a try your hand at volleyball, or you can throw a Frisbee or kick a ball.

Swimming Pool
Swimming is an obvious choice for exercise and many people use all year round in heated pools at fitness centres. Swimming is an excellent, low-impact, whole-body workout.