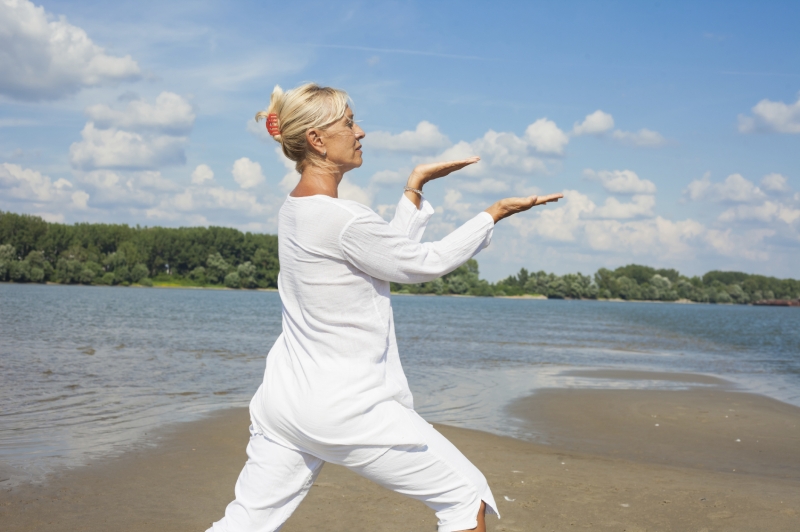 Researchers from the American College of Rheumatology (ACR) in the United States have found that Tai Chi could be an effective treatment for treating knee osteoarthritis – just as effective as physical therapy.
What is osteoarthritis?
Osteoarthritis is a degenerative joint disease in which joint cartilage slowly crumbles. As the cartilage around joints gets smaller and collapses, normal movement becomes painful and more difficult.
It's quite hard to treat knee osteoarthritis specifically, which is why such studies are welcomed by researchers and medical experts.
What is Tai Chi?
An ancient Chinese practice, Tai Chi is a holistic therapy that connects mind, body, and spirit. Breathwork and meditation accompanies slow movements (forms) to boost the flow of energy (Qi) throughout the body.
Tai Chi for Knee Osteoarthritis
The latest study looked at how both Tai Chi and physical therapy aid knee osteoarthritis (OA). While Tai Chi was already shown in previous studies to be an effective OA treatment, the team wanted to know if it was as effective as physical therapy.
For the study, 204 people with OA were separated into two groups. One group undertook a full program of Tai Chi, and the other group participated in physical therapy.
Interestingly, the Tai Chi group reported an improvement of 143 points (using the Western Ontario and McMaster Universities Arthritis Index or WOMAC), while the physical therapy group posted a score intake of 143 points.
There were even improvements in depression for the participants in the Tai Chi program, which the research team attributes to the mind-body connection experienced through the practice.
The study would suggest that people with osteoarthritis could benefit from Tai Chi, just as they benefit from standard physical therapy.
Lead researcher Dr Chenchen Wang from Tufts University School of Medicine said, "Patients and their physicians should discuss Tai Chi as a therapy option, but it is important that patients work with a seasoned instructor with five to 10 years of experience working with people who have OA to ensure they are receiving proper instruction."
You can find a Tai Chi practitioner in your area here on ntpages.
Do you have a natural health & wellness business?
Sign up now and advertise on Australia's #1 natural health website.
Or check out our Wellness Hub to help you stay current about the industry.