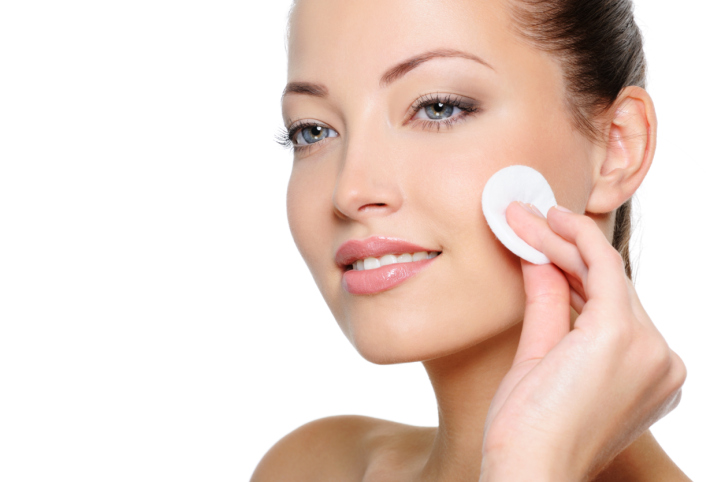 From the moment you notice that first spot on the end of your teenaged nose, skin care becomes important. Suddenly it's everywhere – long articles in magazines, a large collection of products to fill every bathroom cabinet in the house and (if your reading tastes are very eclectic) a string of strange activities all promising clear skin.
Skin care is big business. Keeping your skin looking its best could occupy a large part of your life, as well as accounting for a substantial portion of your spending. Sometimes the messages about skin care can get confusing – this week's miracle lotion could be next week's disaster in a bottle. So, let's cut to the chase; if you take all the skin care advice everywhere and boiled it down to the most useful and effective things you can do to look after your skin, this is what you would have:
Protect Your Skin from the Sun
Australia is known for its sunshine and the sunny personalities of its inhabitants. We enjoy the sun, we feel good spending time in it and there is no reason why you can't continue to enjoy the sun, if you remember to protect your skin. Keep it simple:
Sunscreen – use a sunscreen regularly, and choose one that is appropriate for what you are doing. If you are on or near the water, then top up your sunscreen regularly and consider using zinc or titanium sun block on vulnerable areas.
Cover up – light reflective clothing and wide brimmed hats are worth investing in if you are planning to be out in the sun for a long time. Find shady spots to rest in where you can.
Get regular skin checks – check your health insurance policy. Some policies include an annual appointment with a skin specialist. If you are worried about any odd lumps or bumps or little spots that don't seem to heal, it's time to bring that appointment forward. The sooner you deal with it, the less likely it is that the problem will become something serious
Some sun is good for you – your skin makes vitamin D in the presence of sunlight. Although your skin only needs around 20 minutes of exposure to meet its daily Vitamin D requirements, for best results, avoid being out in the sun between 11am and 3pm.
If you have concerns about the ingredients in certain sunscreens, it is worth investigating the wide variety of natural skin care solutions available.
Drink Plenty of Water
Some people argue that drinking plenty of water is one of the myths of appropriate skin care. However, most people don't drink enough water to keep themselves properly hydrated. There are a few tell-tale signs the skin offers if someone isn't drinking enough water. Look for reddened areas around the base of the nose, dry or cracked lips, dry skin over the elbows and cracked heels. If this sounds familiar to you, then aim to drink at least 2 litres of water a day and more in very hot weather. If you are living in a particularly dry and hot environment, you may want to invest in some of the liquid solutions that are designed to replace lost fluids or electrolytes as well as increasing your water intake.
If you are increasing your water intake, it can take a while before you notice any effects on the skin. The best results I've seen were experienced by a nutritional therapist colleague who decided to increase her water intake up to four litres of water a day. Please note that she took very good care of her diet to make sure that the appropriate vitamins and minerals were also increased so that she did not put undue pressure on her kidneys. Within six weeks she felt she had dropped ten years from her face.
Moisturise Twice Daily
Whatever skin care routine you choose to adopt, don't forget to moisturise your skin. The moisturiser acts as a barrier between your skin and the elements. As well as hydrating the skin, many moisturisers now offer protection from the sun as well. The choice of moisturiser will depend on your skin type. Generally a lighter lotion or cream in the day and a richer cream or oil at night will help to keep the skin in optimum condition. However, follow the advice of a beauty therapist in order to find the right combination of moisturisers to suit your skin.
Know Your Skin Type
When was the last time you were certain what skin type you had? People often make assumptions about their skin types – perhaps you think your skin is oily because once upon a time you had a few spots. Maybe you think your skin is 'mature' because you have already had your 30th birthday. The truth could be very different – if you are out in the wind and water all the time (and don't care for your skin), you could have mature skin even if you are only 22.
Each skin type has different skin care needs. For example – sensitive skin often needs to avoid both hot and cold water (tepid is best). Scrubs, exfoliators and other strong products aren't always necessary for sensitive, dry or certain kinds of combination skin. Products with large amounts of alcohol in their formulations aren't going to help dry or dehydrated skins (and if you have acne as well as dry skin, they'll make them worse). Book yourself in for a facial treatment with a beauty therapist you trust and find out exactly what kind of skin care routine would work best for you.
Watch Your Diet
When you are under stress, your skin can show it in a number of ways. You might look pale, it might show that you haven't been sleeping well. You might get stress-related acne, eczema or any number of other skin complaints. Your skin will also show when have indulged in comfort foods like caffeine, sugary or salty snacks and alcohol. Great beauty comes from within – treat your skin to a diet rich in vegetables, fruits and healthy oils (fish oils, nuts and pulses) – and it will reward you with a complexion that has people convinced you are much younger than you really are.
Find a beauty therapist near you or learn about organic skin care suppliers near you.
Do you have a passion for Beauty Therapy? Would you love to turn your passion into a rewarding career?
Check out the information we have available on what the Beauty Therapy courses involves and thousands of other Natural Therapy Courses we have available online and throughout Australia. Why not let us help you find the right course for you today on 1300 924 960