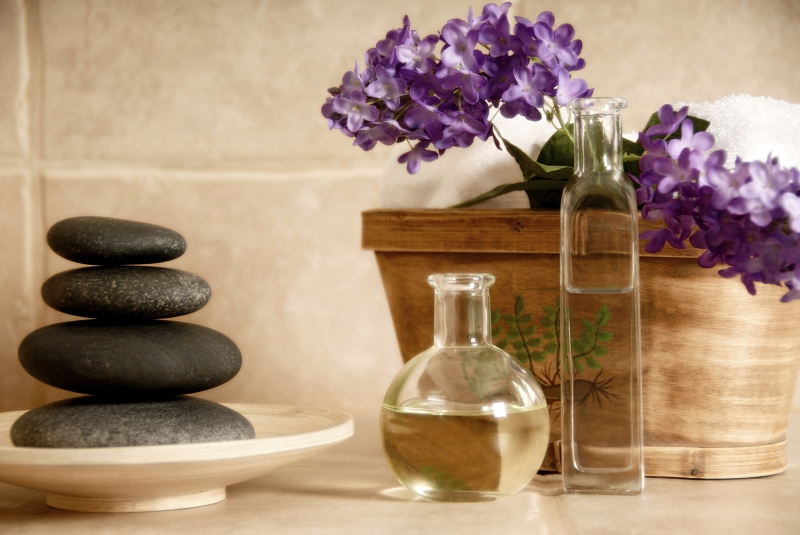 The last time I treated myself to a massage, I indulged in a heavenly hour of rest, relaxation and pampering. That was until I stepped back out into the noisy street and was jolted back to reality. Wouldn't it be nice to let those spa experiences linger longer than the treatment? They can – just send yourself on a short break to paradise…

From seaweed wraps to massage, detox and cellulite treatments, there is an exotic destination geared to pampering every inch of the traveller's weary body. Here is a wrap-up of the top spa spots in the world.
Oceanic Opulence

If it's sun, sand and solace you're craving, Thailand, Indonesia and the Maldives may be just the ticket. Set by the sea, these island retreats offer the best in beauty treatments sourced from the sea. Book yourself in to a week-long stay in a beachfront bungalow and enjoy seaweed wraps, kelp facials and a wide range of decadent marine treatments. For something really different, why not try an algae bath?

Most resorts in Thailand offer pamper packages that cost far less than they do back home. Plus you can often combine them with a detox or healthy eating regime, yoga, meditation and other natural therapies.
Feelin' Hot, Hot, Hot

If heat is more your thing, jet off to Taiwan, Jordan or even Iceland and soak in a hot spring. Numerous studies have found that hot springs are rich in minerals which help heal arthritis, certain skin disorders and help the body detoxify.

Some special spots include Beitou, Dakeng and Chiao His in Taiwan, Bains De Dorres in France and Aquadome in Austria. Jordan also boasts thermal waterfalls which give a natural all-body massage.
Closer to Home

Australia is also home to several resorts serving up a delectable array of treats and treatments. While they may be pricier than off-shore locations, you don't have to venture far or hop on a plane.

Whichever treatment or destination you choose, you're sure to experience a pampering session that lasts longer than an hour!
Originally published on May 07, 2014