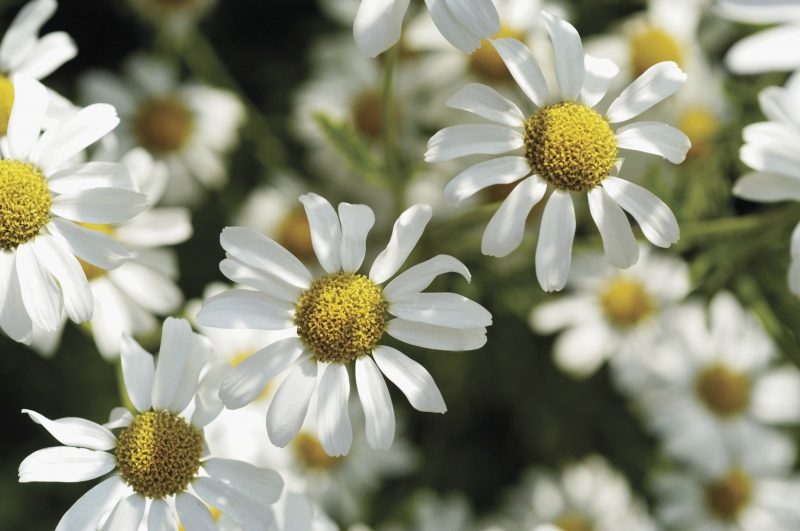 Naturopathy is a complete system of health care guided by the healing power of nature, based on the principles of first doing no harm, finding the cause, prevention, education and most importantly treating the whole person - not only the disease. Naturopaths are trained to identify and treat dysfunction long before it manifests as a diagnosable disease. In so doing there is an important focus on prevention, although they also support a client back to wellness from a diagnosed disease. Naturopaths often work together with your doctor to offer the best health outcomes. ntpages decided to speak to Eta Brand, Vice-President of the Australian Naturopathic Practitioners Association and the owner of Integrated Medicine @ Crescent Place for some insights on this and more.
What is your background in naturopathy?

"I have a Bachelor of Naturopathy as well as a BSc in Public Health and a Diploma of Medical Technology – so I have experience in both conventional medicine as well as the field of natural medicine"
Does that dual exposure put you at an advantage, and why?

"Most definitely, it is like being bilingual. Understanding both sides of the coin often helps communicating to patients who are confused about treatment options. Conventional medicine has some of the answers, and so does naturopathy. I often help clients reach more informed decisions about their healthcare. It is not either-or; often the best medicine is a careful combination. It also helps when needing to communicate with other health professional like GP's or specialists. I can understand their frame of reference."
What kind of problems can naturopaths treat?

"A naturopath will aim to set realistic objectives and achieve holistic health beyond only treating health complaints. What this means is that we aim to go beyond the disease focus. If we optimise the basic building blocks of good health, we create resilience. Naturopaths can treat both chronic as well as acute problems and many of the lifestyle diseases like overweight, high blood pressure, stress, hormonal imbalances, as well as many other conditions."
What is the primary appeal of naturopathy?

"Naturopaths spend time with their clients to understand in depth what the complaint might be. We do not offer the 10 minute consultation. We want to know details of who is sitting in front of us, what their support system is, what their values and beliefs are so we can tailor the treatment plan for the individual. We treat holistically; we look at the whole person, not just the label they might have been given."
What sort of training does a naturopath undergo?

"At present, there are a range of training programs: from a full-time university degree to a diploma of naturopathy. The Australian Register of Naturopaths and Herbalists (ARONAH) was formed at the end of 2010, and is in the midst of creating minimum uniform standards of education and scope of practice for naturopaths in Australia."
What modalities might a naturopath utilise?
"Core modalities taught to naturopaths include herbal medicine, nutritional medicine, dietary advice and nutrition, counselling, lifestyle strategies as well as homeopathy. Many naturopaths use additional modalities in their practices: tactile therapies, Bach flowers, Bowen Therapy and Biomesotherapy."
What are some of the most common complaints clients have?

"We would appear to be in the midst of a fatigue and stress epidemic, and as they often go hand in hand this is perhaps not surprising. Here we would determine if this is from a dietary lack of iron for example, or if the client simply needs some much needed rest, or if there is a problem with their adrenal glands. Depression, anxiety and insomnia are common as well as digestive complaints, food intolerances, skin problems, and arthritis – these are just some of the issues we see a lot of."
How do I know if a naturopath is appropriately qualified?

"The public needs to be asking some particular questions before they seek the help of a naturopath. Some of these questions include: are they a member of a recognised association representing naturopaths, what are the minimum standards of entry into the association? For example, the Australian Naturopathic Practitioners Association only admits naturopaths with at least an Advanced Diploma of Naturopathy. Other questions to ask include how long have they been in practice, have they treated your kind of complaint before and what have been the outcomes?"
How about any advice for blokes?

"Prostate problems are high on the men's health agenda as well as erectile dysfunction. The good news is that there are herbal, nutritional and lifestyle solutions that a naturopath could advise to help prevent disease, protect organ function and reverse the problem."
What is involved in a typical appointment with a naturopath?

"This very much depends on the practitioner. However, typically a first appointment would be the longest as the naturopath needs to assess your past health history, what the present complaint is, what medicines you may be using, review any laboratory results if you bring them along, and what your lifestyle and dietary might be. This may also include a physical examination, possibly some pathology testing of urine depending on the presenting complaint. Often a treatment plan is discussed and the options available to turn your particular problem around. Thereafter, the second appointment is usually shorter, reviewing any final details of the treatment plan. Follow-up appointments are determined by your individual requirements and the presenting complaint. "
Find a naturopath in your local area.