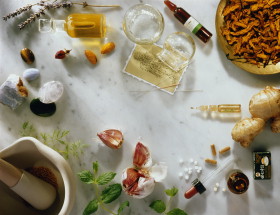 As a naturopath it's great to be able to lead people on the path towards total health so that they can find their innate sense of wellbeing. If you want to share your knowledge with as many people as you can and you are keen to give back to your community, community organisations and charities sometimes need to services of all kinds of volunteers, including naturopaths.
Build Healthy Communities
Volunteering your skills as a naturopath will of course bring the myriad health benefits of naturopathy to the people who use your services. But volunteering also helps to build strong and healthy communities by giving people – both the volunteer and the person on the receiving end of the service – a sense of worth and purpose. Research has shown that people's sense of belonging and worth grow when they are given the chance to make a difference to the health and vitality of their communities. And the people you treat will also feel that sense of belonging and worth.
Finding Volunteer Naturpopath Positions
To find an organisation that may need a volunteer naturopath, check out the websites of the peak bodies for volunteering in each state. They will have plenty of information and resources about what you can do.

To be a volunteer naturopath you will need up-to-date professional qualifications, insurance and first aid training. Note that organisations usually need experienced practitioners. Organisations will be very supportive and will equip you with the appropriate knowledge about your clients' situations.

Note that all not-for-profit organsiations in Australia are bound by national standards for volunteers and by the end of 2011, all volunteers will have the same rights and responsibilities as paid workers so you can be assured your health and safety are paramount.
Originally published on Feb 26, 2011