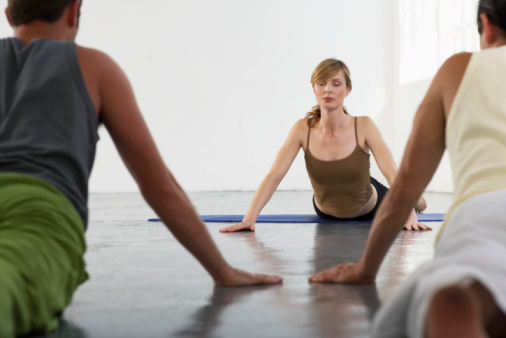 Encapsulated in the yoga tradition is the idea of seva – the spiritual practice of selfless service. Seva is at the heart of two paths of yoga – karma yoga, which is the yoga of action, and bhakti yoga, the yoga of devotion inspired by divine love.
According to Swami Niranjan of the Satyananda school of yoga, seva is an expression of compassion, of the desire to uplift and assist people.
If you are inspired by your yoga teaching practice and want to share it with others, you could consider volunteering to teach yoga.
Things to Consider
If you are inspired to volunteer, think about what types of organisations or people could benefit from yoga practice. Also think about your own values and whether you are drawn to a particular type of charity or organisation – for example you could have a particular interest in helping the homeless, bringing some or the beautiful calmness that comes from yoga practice to disadvantaged young people, young women and children in shelters, or even refugees. If you are drawn to a particular cause, by all means follow your heart.
Who Benefits from Volunteering?
Just as the principle of seva is about uplifting and assisting people, so it is with volunteering – by giving your time and skills as a yoga teacher you help people reconnect with themselves. It also builds a sense of community – the sanga which is so important in yoga.
As a yoga teacher, you will know that when people take up a yoga practice, it helps them to reconsider their relationship with their bodies and their health, the people in their lives and their reactions to the world around them, building awareness in their everyday actions.
And not only do the people you teach benefit, so do you – it's so good for the soul to know you are helping other people. The Dalai Lama believes that helping other people is where we find true happiness. You're sure to be accumulating some very good karma!
How You Can Volunteer
Do your research about the types of organisation you are interested in – it could be a charity or a non-governmental organisation. Conduct an internet search or call and ask if they are interested in your services. If they are, ask as many questions as you can about what sort of people may come to your classes, their general level of health, and particularly whether there are any safety or security concerns. You may also need to have formal qualifications and insurance so check with the organisation.
Volunteering is a fantastic way of giving back to your community.
Originally published on Feb 25, 2011