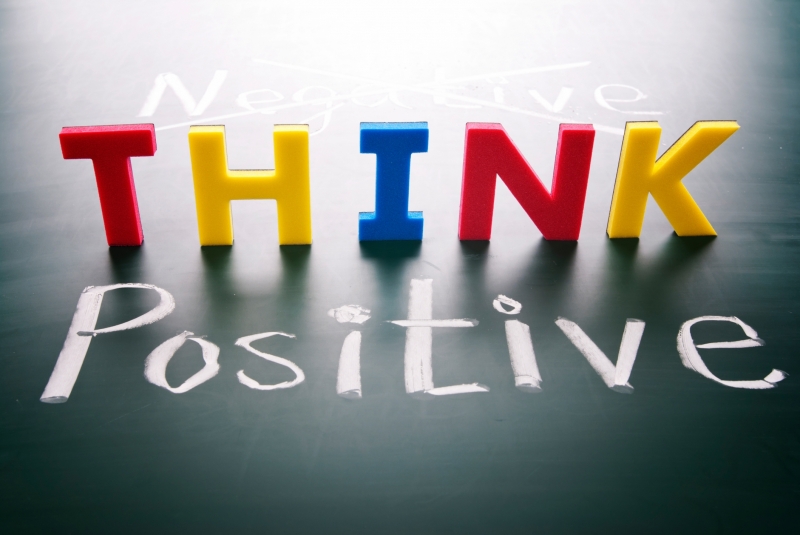 We seem to be hearing about them everywhere from TV talk shows to business conferences. Sometimes touted as a recently discovered "secret" to success, affirmations have been with us since since the birth of language itself. An affirmation is basically a positive statement designed to help manifest a desired goal. If you've ever tried to learn a new skill and finally mastered it after many failures because you kept saying to yourself, "I can do this!" you have used an affirmation.
The Art of Affirmations
Henry Ford once famously said, "Whether you think you can or you think you can't, you're right." The art of affirmations can be summed up in those words. If you are firmly convinced that you can't do something, you won't even attempt it. If you believe it is "doable," you'll give it a try. Many psychologists and self help gurus believe the power of affirmations can be much greater than we give it credit for. While we all can successfully use affirmations to reach perceivable goals, what about those goals we view as impossible? Are these achievable? The pundits say many of them are, if we learn to use the power of affirmations correctly. There are two aspects to using affirmations:
Using the conscious mind to influence the subconscious mind.
Removing subconscious blocks to achievement.
In order to consciously use affirmations, they need to be phrased correctly. Neuro Linguistic Programming (NLP) practitioners say that in order for an affirmation to work, it must be positive in nature. "I am going to quit smoking", for example, is actually a negative statement that re-affirms an addiction to smoking. "I enjoy breathing fresh air" is a positive statement that reinforces a desire to enjoy the benefits of fresh air. Similarly, stating that "I will enjoy breathing fresh air" tells the subconscious mind that your goal can be put on hold indefinitely. The subconscious is very literal and has to be addressed literally in order to be influenced.
The experts are divided on how to remove subconscious blocks to achievement. Some say that affirmations alone, if repeatedly stated, have the power to overcome those negative subconscious thoughts that seem to prevent them from "taking hold." Others believe that negative subconscious thinking has to be addressed and removed before affirmations can bear fruit. Some ways they recommend accessing and eliminating subconscious negativity include:
Each of these techniques attempts to access the subconscious mind, discover the source of the negative thinking and remove it.
How to Overcome Negative Thinking and Allow Affirmations to Work
Beyond being tools for reaching specific goals, positive affirmations reinforce your belief in yourself. Some affective affirmations include:
"I have the perfect job for me." This affirms your self-worth without limiting your job prospects to what you may falsely perceive to be the best job for you.
"I am successful at whatever I do." This affirmation ensures that you make the most of your current position while leaving the door open to future endeavours.
"I am healthy and happy" focuses on all the positive aspects of your physical and mental well being.
When using affirmations, you will probably frequently "hear" a negative voice tell you you're wrong. When you affirm, "I have the perfect job for me," it will say, "Get real. This job sucks." When you say, "I am successful at whatever I do," it will remind you of the time you fell flat on your face. While methods of dealing with these negative thoughts vary, they often have two things in common:
Self acceptance: An example of this is the affirmation used in EFT. After addressing a negative thought, such as "I'm a loser", it is followed by a positive affirmation. "Even though I believe I am a loser, I deeply and completely love and accept myself" is said to have a profoundly healing affect.
Forgiveness: In the true sense of the word, forgiveness implies a complete removal of judgement, guilt and self-doubt.
Used together, affirmations and self-acceptance can have truly transformational power. Look into some of the techniques and practices that are available here on Natural Therapies Practitioners Pages, find one that resonates with you and give it a try. And remember: "Whether you think you can or you think you can't, you're right."
Do you have a natural health & wellness business?
Sign up now and advertise on Australia's #1 natural health website.
Or check out our Wellness Hub to help you stay current about the industry.
Originally published on May 11, 2012