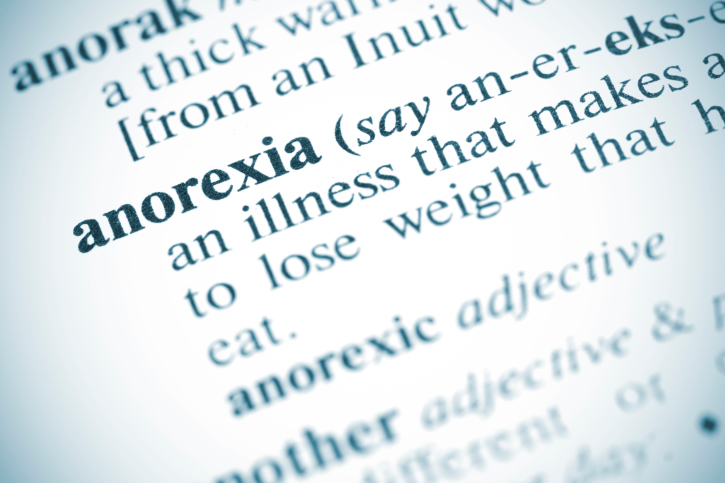 According to the Butterfly Foundation, eating disorders are "highly complex and serious mental and physical illnesses" that can affect people of all ages. It's a distressing fact that eating disorders have increased significantly in the past decade. In this article we take a closer look at eating disorders.
Eating Disorders Explained
Eating disorders take control over a person's eating, body shape, weight, exercise routine, self-esteem and body perception. Often, sufferers develop eating disorders when trying to cope with untreated psychological or emotional issues.
Around 2 to 3 per cent of the population has an eating disorder and while it tends to affect women, many men go undiagnosed.
Types of Eating Disorders
Eating disorders include:
Anorexia nervosa: the person uses starvation and sometimes purging to lose weight.
Bulimia nervosa: this involves cycles of bingeing on food and then purging. Laxatives, enemas or self-induced vomiting may be used to purge food.
Binge eating disorders: this involves eating excessively, without purging.
Unspecified eating disorders: Eating disorders that do not fit the above criteria are known as Eating Disorders Not Otherwise Specified (EDNOS).
Who Can Get an Eating Disorder?
The unfortunate truth is that anyone can develop an eating disorder. While many people mistakenly think it only affects adolescents, a recent study published in the International Journal of Eating Disorders found that 62 per cent of women aged 50 and over said their weight "negatively impacted" their lives.
The Warning Signs
A person who experiences the below symptoms may be at risk of developing an eating disorder:
Rapid weight loss or gain
Poor circulation
Digestive problems such as constipation and bloating
Fainting or dehydration
Declined dental health
Changes in eating habits and patterns
Constant dieting
Visiting the bathroom after eating
Isolation and avoiding social situations
Obsessive food-related thoughts
Depression or anxiety
Self-harm
Suicide attempts
It's an alarming fact that the suicide rate for people with anorexia is a staggering 32 per cent higher than average. That's why it's imperative to immediately seek professional help if you, or someone you know, is experiencing the above symptoms.
Since many people who have an eating disorder also experience depression, consulting a counsellor may also bring relief and support.
Do you have a passion for Nutrition? Would you love to turn your passion for Nutrition into a rewarding career?
Check out the information we have available on what the Nutrition course involves and thousands of other Natural Therapy Courses we have available online and throughout Australia. Why not let us help you find the right course for you today on 1300 924 960
Originally published on Jul 24, 2013