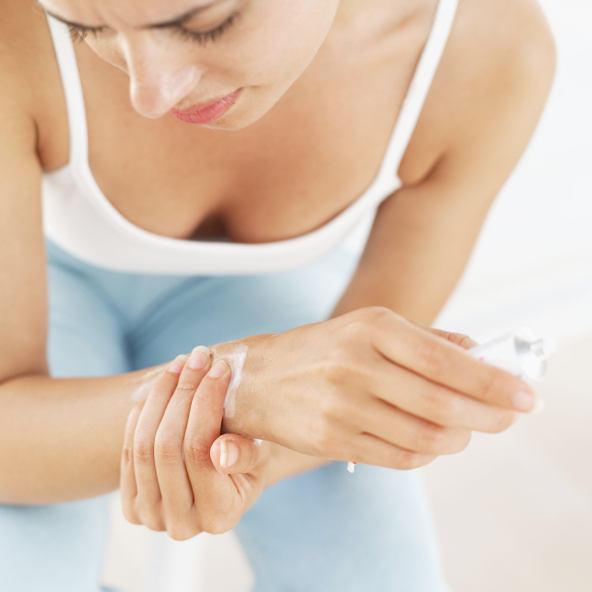 Most of us know that arthritis is a painful condition that affects the joints, making them lose mobility, but we are often unaware of its causes and treatments. An understanding of the causes of arthritis, its symptoms and available natural treatments can go a long way towards preventing its occurrence or controlling and minimising its symptoms.
Arthritis is not a single disease, but rather a blanket term that encompasses a number of conditions that affect the musculoskeletal system, particularly in the joints. While there are several known and perhaps many more as yet unknown causes of arthritis, the "itis" suffix is the key to understanding its symptoms and many of its treatments. "Itis" is a Greek word meaning "inflammation" and is a suffix included in the names of a host of diseases. Inflammation can occur for a variety of reasons, such as:
A viral infection
A sports injury
The presence of a foreign body or organism
A chemical imbalance
Toxins
Natural Treatments for Arthritis
Natural therapists look at arthritis from a variety of angles and suggest therapies or treatments based on their area of expertise or a combination of therapeutic modalities:
Anti-inflammatory drugs are often prescribed by physicians for the control of arthritis. While these can be very effective, there are often side effects that can make them inadvisable for some individuals. A person with a history of ulcers, for instance, is often advised against using these drugs because they can aggravate an ulcer or cause a recurrence. Many people who choose not to use conventional pharmaceutical drugs or have been advised against them have found relief from arthritis with natural anti-inflammatory herbs as recommended by their holistic doctor or herbalist.
The role of free radicals (oxidants) in disease is coming under increasing scrutiny by researchers as they discover links between environmental pollutants, processed foods and other harmful substances and disease. Antioxidants, or chemicals that fight free radicals, occur naturally in fruits, vegetables and some herbs. There are many different kinds of antioxidants. All of them are beneficial, but some are better suited to the treatment of certain conditions than others and some fruits and vegetables contain higher concentrations of important antioxidants than others. A dietitian or nutritionist may be able recommend an antioxidant rich diet tailor-made for the control of arthritis.
Along with pain, the most debilitating symptom of arthritis is limited mobility. Various forms of massage can help restore mobility to affected limbs. Stress is believed to be one of the causes of arthritis and most health practitioners agree that it can exacerbate the symptoms of the disease, so even a relaxing Swedish massage can be of tremendous benefit to arthritis sufferers. Other forms of massage or body manipulation, such as osteopathy, focus more specifically on the affected areas, helping to remove toxins, increase blood flow and improve mobility.
Although arthritis cannot be cured, it can be controlled and its symptoms greatly alleviated. The best approach to arthritis is a holistic approach. First, find out what type of arthritis you have. For example, a blood test can determine if the cause of arthritis is gout. Gout is caused by uric acid and there are specific foods that aid in its treatment and others that should be avoided. Once you have determined the cause, a combination of conventional medicine (if prescribed), herbal remedies, diet, massage and exercise can have a remarkably restorative effect.
Do you have a natural health & wellness business?
Sign up now and advertise on Australia's #1 natural health website.
Or check out our Wellness Hub to help you stay current about the industry.
Originally published on Jan 05, 2012