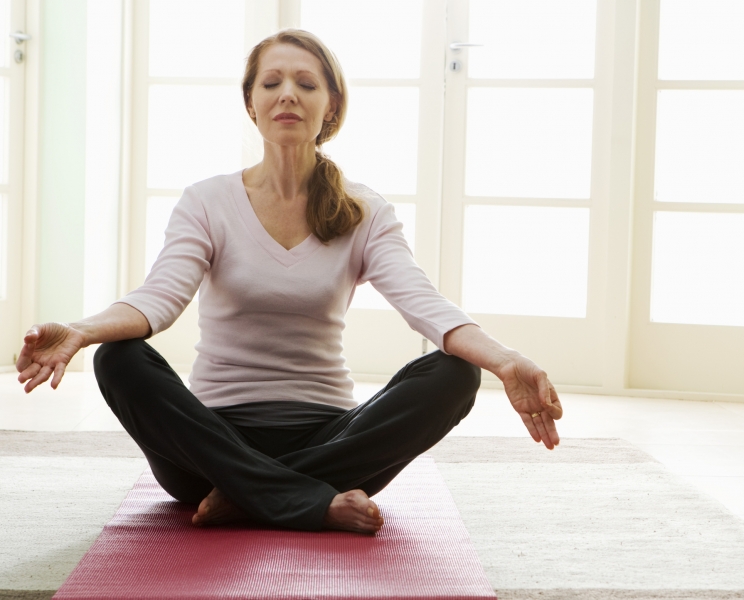 Just hearing the term "heart meditation" releases the warm fuzzies. And the practice promises to deliver a similar feeling. Here we take a look at heart meditation – what it is, how it may help you and how to practise it.
Heart Meditation: What is it?
Heart meditation is all about focusing on your posture and then on your heart centre. Just 15 minutes a day tuning in to these two areas is said to help improve your balance and – in turn – keep you switched on and feeling positive.
How to Practice Heart Meditation
Wonderfully, you don't need to be an experienced mediator to benefit from heart meditation. Even if you're a total beginner, you're likely to find the meditation easy – especially with ongoing practice. Allow yourself 15 minutes to settle into this gentle meditation. Begin by focusing on your posture. Be aware of how you are seated, what feels loose, what feels tight. Then, focus on your breath. Feel the breath in your nostrils and allow yourself to truly let go. Let thoughts wash over you without worry. Once your mind and body are still, bring your attention to the centre of your chest. This is called "heart opening" which will allow you to achieve a relaxed and incredibly peaceful state. As the practice ends, imagine yourself entering an area of total awareness, just above your head. As thoughts no longer occupy your mind, you'll experience the euphoria of pure awareness. The ABC has a heart meditation recording of a guided practice. It will walk you through the steps mentioned above, so you can truly tune out of your thoughts and into your heart centre.
For other meditation practices, find a meditation practitioner in your local area.
Do you love Meditation? Would you like to turn this love for Meditation into a rewarding career?
Then maybe you want to check out the these Meditation courses available all over Australia. Or maybe other Natural Therapy Courses that may be of interest to you. Why not let us help you find the right course for you today!