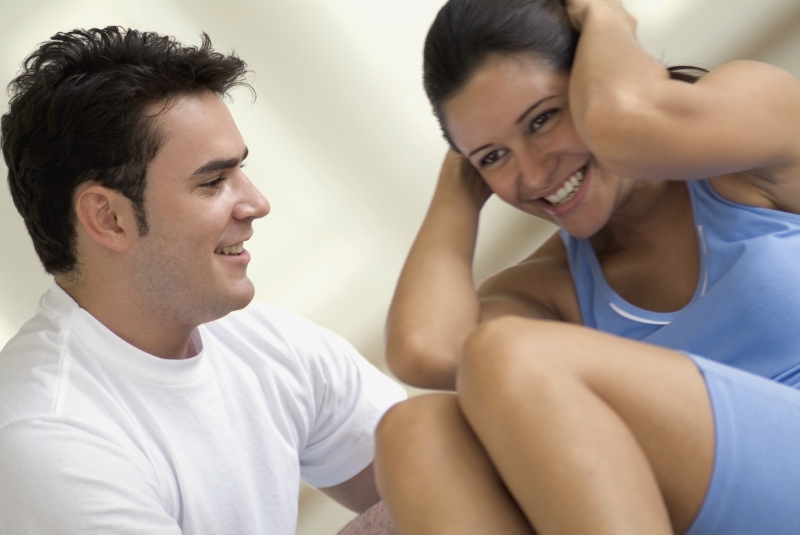 If you want to really increase your fitness level, need motivation to keep fit or want to look your best for a special occasion you might consider engaging a personal trainer.
Personal Motivator
Personal trainers are fitness experts who help you attain greater fitness and health awareness. Having a personal trainer is a great way to keep motivated and challenged. Personal trainers help in various ways:
Motivate clients by setting goals and providing feedback
Measure your strengths and weakness
Advise on cardio, resistance, flexibility, nutrition and general health matters
Guide you in the correct technique
Give varied exercises to keep you keen and improve your fitness
Commit to turning up each week – and ensuring you do too!
How to Choose a Personal Trainer
You can find personal trainers at gyms and health centres. If possible, watch the personal trainer beforehand to see how they engage with their clients. Do they seem committed to the workouts and to getting the best results for their clients? It's important you feel comfortable with the trainer – after all, you'll be working closely together for at least several months.
Registered Trainer
Make sure the trainer is registered with a reputable fitness organisation such as Kinect Australia or Fitness Australia. This ensures they have current industry-recognised qualifications.
Other things to consider when choosing a personal trainer include:
Do you prefer training in a gym or outdoors? Does the trainer offer sessions in the environment you want?
If you have an injury, illness or are pregnant does the trainer have experience modifying training sessions to suit you?
Does the trainer recommend a health check before you begin?
How Long Does Personal Training Take?
Expect to spend a minimum of 30 minutes with your trainer each week. Many sessions go for 45-60 minutes. Most people sign up for six or more sessions over several weeks. Many trainers offer incentives such as getting the 10th session free.
How Much Does a Personal Trainer Cost?
Personal trainers can charge any amount. Generally, the more experienced the trainer, the more they charge. Expect to pay around $70-80 per hour.
Becoming a Personal Trainer
If you love exercising, are a good listener and enjoy motivating others to keep fit you might even consider a career as a personal trainer. You can study personal training at TAFE, university and at many private colleges. For even greater flexibility check out the personal training courses that are offered online.
Engaging a personal trainer is a great way to get personal attention so you can attain your fitness goals in a safe, fun and motivating way.
Find a personal trainer in your local area.
Do you have a passion for Fitness and Exercise? Would you love to turn your passion into a rewarding career?
Check out the information we have available on what the Personal Training courses involves and thousands of other Natural Therapy Courses we have available online and throughout Australia. Why not let us help you find the right course for you today on 1300 924 960