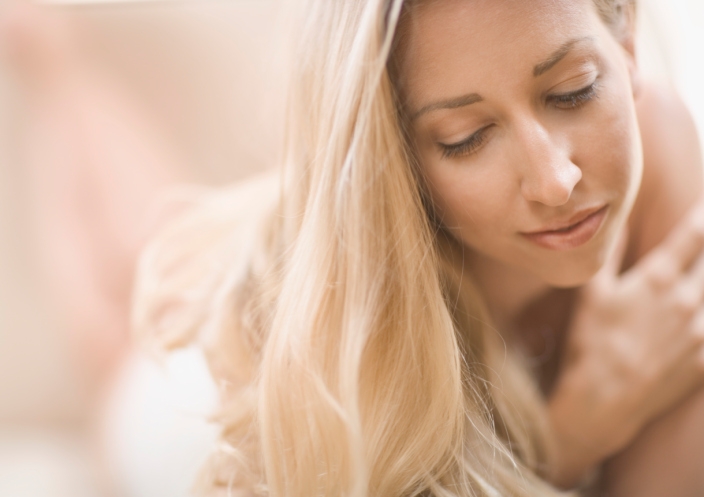 Also known as Emotional Freedom Technique (EFT) or Emofree, tapping is an energy healing therapy that helps realign the body to promote health and wellbeing. In this article, we explore this fascinating therapy and why you might consult an EFT practitioner.
The Tapping Philosophy
The main premise of EFT is that pain and negative emotions stem from a disruption to our energy system. When our energy is out of whack, we can develop a range of symptoms such as anxiety, addictions and general ill-feeling.
Based on Chinese Energy Medicine, EFT involves various energy meridian points being tapped to bring about relief.
How Does Tapping Work?
Tapping is considered to be a very gentle therapy, as the practitioner uses his or her fingerprints to stimulate various 'tapping points' across the body. In this way, EFT is considered to be acupuncture without needles.
As each point is tapped, the body's energy meridians are realigned and the client can find better balance, health and optimism. Once the energy is released, the body can begin to heal itself.
How Tapping May Benefit You
EFT is a suitable treatment for a range of issues and ailments, including:
Depression
Anxiety
Addictions
Phobias
Traumas
Aches and pains
Weight and body issues
Sleeping difficulties
Behavioural issues
DIY Tapping
It's a good idea to see an EFT practitioner for a comprehensive assessment and treatment. They'll be able to pinpoint your energy issues and ensure you receive proper treatment.
That being said, it's possible to perform EFT on yourself to treat minor ailments. Our article Emofree Tapping outlines the tapping technique.
Choosing a Tapping Practitioner
You can use the ntpages directory to find an EFT practitioner in your area. Look for a therapist who understands your health goals and who you feel comfortable with.
For more information about EFT, you might like to read our interview with an EFT practitioner in our article Exploring EFT.
Do you have a natural health & wellness business?
Sign up now and advertise on Australia's #1 natural health website.
Or check out our Wellness Hub to help you stay current about the industry.
Originally published on Jun 20, 2014