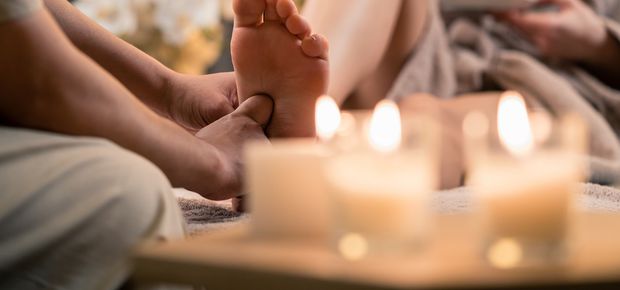 In this video, ntpagesTV reporter Mel is with Misha Frankel to find out about reflexology, its roots and its many benefits. As Mel discovers, reflexology is an ancient art which goes back to pre-Chinese and Egyptian times. It is a process of applying certain techniques to the feet, which represent a small portion of your entire health system. By palpating or pressing reflex points, the practitioner aims to either calm or stimulate different areas in your body.
View this video to find out:
How the map of the foot works in conjunction with the body.
How reflexology can help with various ailments and health issues.
The health benefits of reflexology.
The side effects of a reflexology treatment.
How reflexology may reduce the need for medication in cases such as diabetes.
Who can benefit from reflexology.
Originally published on Sep 29, 2011