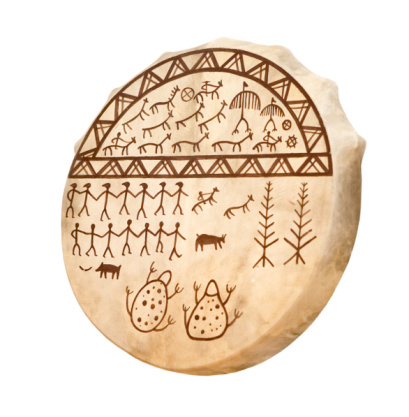 Shamanism can be traced back to early traditional cultures, where it played a significant social role bridging the real and spirit worlds. Shamanic healing is based on this spiritual dimension and offers individuals the opportunity to explore physical, mental, emotional and spiritual balance. With more of us looking for pro-active alternatives to conventional medical treatment, shamanic healing also offers the opportunity to connect with nature and this ancient tradition. And if you want to take this interest a step further there is also the opportunity to study shamanic healing and become acquainted with the approach in a formal academic setting. To understand this realm we need to understand the role of a shaman and explore exactly what shamanic healing involves.
What is a Shaman?
Shamanic medicine and healing is centred on the health of the individual and community they operate in. The role of the shaman depends largely on the cultural context in which they operate, but they will typically lead rituals while acting as herbalist and confidant. Shamans can also help rediscover our connection to nature and the spiritual dimension. This is achieved by the shaman accessing the full spectrum of consciousness by entering a trance or journeying by accessing altered states of consciousness. From this altered state they are able to effect healing and become a medium between energy and form. This allows them to locate the source of any impediment in an individual's aura or field and eliminate or alter it.
Shamanic Healing
Shamanic healing is based on a holistic approach to health where everything is interconnected. It incorporates a number of different elements, including:
Physical
Mental
Emotional
Spiritual balance
Shamanic healing tools that may be employed include guided meditation, breath work pressure point work, psychic surgery, journeying, ritual, aromatherapy, precious stone therapy, bodywork and sound therapy including chanting and drumming. These can be used in conjunction with other natural therapies such as herbal medicine, counselling and meditation. Its holistic nature means that it can be used to treat people with a range of conditions including physical and emotional pain, depression and addictions.
Studying Shamanic Healing
Those looking for formal exposure to this field can thank the Phoenix Institute of Australia, who have just introduced a Diploma of Shamanic Healing to their curriculum for 2012. Martin Peake, director of the Institute, points out that the course is not aimed at producing shamans but providing training for people to become shamanic practitioners using traditional healing models. "It is a generic course drawing on different cultures that enables one to work psycho-spiritually, connect with nature and lead a community," Martin says.