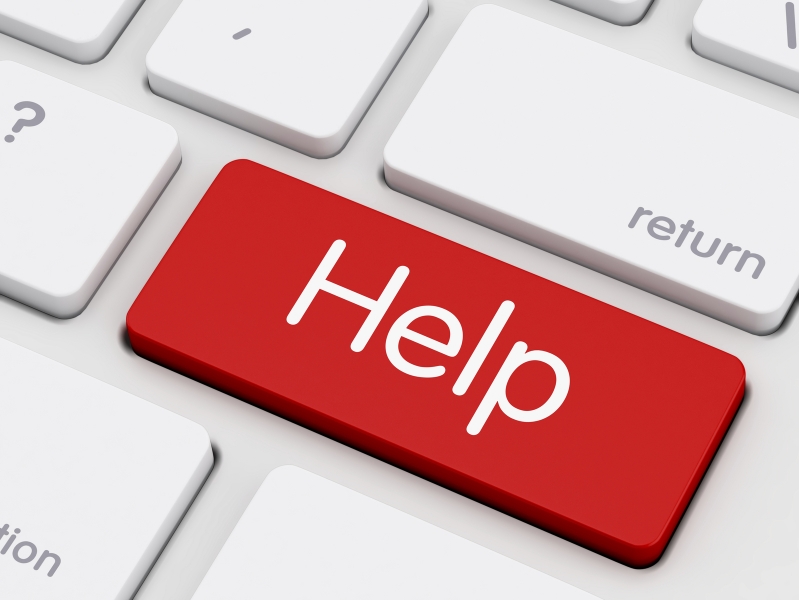 What to do if you've been scammed
Prevention is always the best approach, but what happens if you are subject to fraud? In July 2016 alone, 16, 654 scams were reported to
ScamWatch
This figure includes scams carried out over the phone and online.
Being scammed can be a stressful experience. Knowing how to respond will assist in minimising the problem, here we explore what to do if you've been scammed
Types of common scams
Online shopping
Scenario:
You have purchased a product/s online, but never receive the goods, and you are unable to make contact with the supplier.
What can you do?
It may take time to realise the supplier you have been dealing with is a fake.
Here are a few red flags:
The supplier suddenly goes quiet and you are unable to contact them
Payment has been requested via a less traditional method such as a wire transfer
The supplier's email address looks suspicious
Once you realise the transaction is fraudulent, contact your financial institution immediately. The faster you do this, the more chance you have of stopping the payment.
Most financial institutions are aware that these types of scams occur. This means they are very likely to have a process in place to deal with the incident.
If the transaction has gone through, the frustrating reality is, it may be too late. There is little you can do to retrieve the money, and it's unlikely that you will receive the purchased product – or at least the product you thought you were buying.
You should contact
ScamWatch
and depending on the nature of the incident, the matter may be referred to police.
Email hack
Scenario:
Your email account has been compromised. Your contacts are receiving suspicious emails from your account.
What can you do?
If you suspect your email account has been compromised, the first thing you need to do is change your password. You will find this option in your account settings. Make sure the password is a combination of letters, characters and numbers and is not easily guessed.
Most email accounts have the option to add additional security settings. To get your account back on track, use these options to heighten your security.
If your account has been tampered with, you may experience other issues such as being locked out of your account. If this happens, you will need to contact your email provider.
Be sure to also check your account settings. There have been cases of hackers changing settings so they receive all emails going forward. If you're unsure how to check this, contact your email provider.
If you've ever experienced an email hack, you will know how frustrating it can be. It can also be a nuisance for your contacts who may be receiving SPAM emails. If possible, get in touch with your contacts and notify them about the hack. You may need to use an alternate method of communication (depending on the situation of your email account). This will ensure they do not click on any of the SPAM emails.
It's also a good idea to check your bank accounts to ensure the hacker hasn't accessed those details. If so, call your financial institution immediately and contact
ScamWatch
Run a virus scan on your computer and be wary of any pop-up boxes. If you receive any unusual phone calls or emails – particularly from someone asking you to verify personal details, do not comply.
Identity theft
Scenario:
Someone is using your identity to steal money, assets or services.
What can you do?
Cybercriminals seek out private information usually to gain financially or have access to services they may not otherwise. For example, if someone has your name, date of birth and address, they could apply for a driver's licence under your name.
Other types of activity may include:
Using your credit card or applying for a new one
Applying for loans
Applying for financial services
Applying for a job
Applying for a passport
Applying for a mobile phone contract in your name.
Report the incident as soon as possible.
iDcare
is a free government-funded service which will work with you to develop a specific response plan to your situation and support you through the process. Time is of essence in these situations and you should act quickly.
Receiving support
Scams of any kind can be incredibly stressful and an invasion of privacy. If you, or someone you know are victim to any sort of cyber-crime, do seek out support if you need it. Speak to your GP or contact support services including:
www.lifeline.org.au
Phone: 13 11 14
www.beyondblue.org.au
Phone: 1300 22 4636
Kids Helpline 1800 55 1800
Suicide Call Back Service 1300 659 467
Resource Centre
Where to get help
https://www.scamwatch.gov.au/get-help/where-to-get-help#more-information
Common forms of cybercrime
https://www.acorn.gov.au/learn-about-cybercrime
Types of scams
https://www.scamwatch.gov.au/types-of-scams
ACRON resources page
https://www.acorn.gov.au/resources
Current scams and news in Australia:
https://www.scamwatch.gov.au/news
Australian Centre for Cyber Security
https://www.unsw.adfa.edu.au/australian-centre-for-cyber-security/