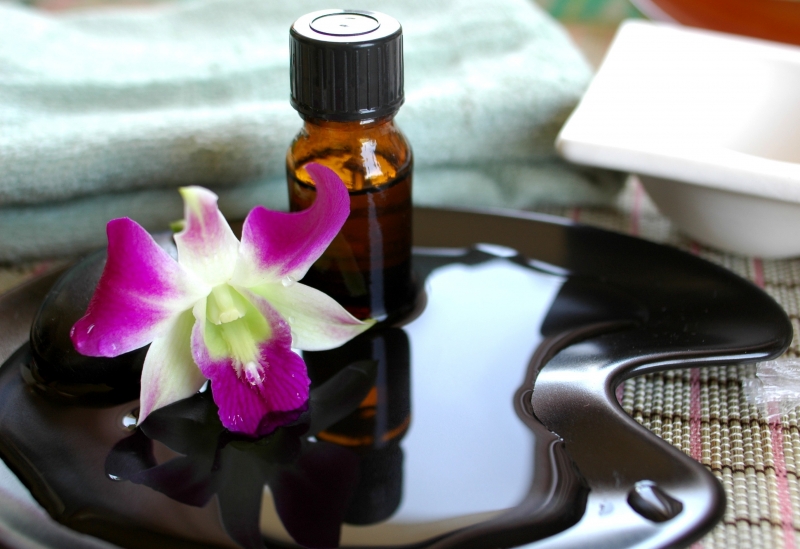 While many people think of aromatherapy as a simple 'feel good' therapy, its benefits extend beyond that. In fact, research has pointed to the power of essential oils in triggering chemical reactions in the brain to bring about many physical and psychological benefits. In this article, we explore aromatherapy and why you might consider seeing an aromatherapist.
What is Aromatherapy?
Aromatherapy has been around for more than 6000 years and is considered to be an ancient, yet still applicable, healing therapy.
In an aromatherapy session, the aromatherapist will mix pure essential oils (fragrant plant extracts) in various ways to treat a range of ailments. He or she may apply the oils topically, through inhalation or as incense, and may incorporate the oils with massage, reflexology or another body therapy to promote wellbeing and healing.
Essential oils are never applied directly to the skin, as it could cause irritation, burning and rashes.
How an Aromatherapist May Help You
Given that aromatherapy is such an accessible therapy, you could visit an aromatherapist for a wide range of conditions. Below is a list of common ailments and the essential oils that may help:
Colds and flu: eucalyptus
Headaches and migraines: basil (for the ache), helichrysum (for inflammation), peppermint (for associated nausea), lavender or chamomile (to relax)
Insomnia and nightmares: frankincense
Nausea: peppermint
Skin conditions: sandalwood (for dry skin)
Low energy: peppermint
Poor digestion: sandalwood
Stress and anxiety: lavender, sandalwood, chamomile, clary sage
Hormonal issues such as premenstrual syndrome and menopause: geranium
Childbirth contractions: rose
It's important to remember that while aromatherapy may help manage symptoms, it has not been proven as a cure. It's worth consulting with a health professional before using essential oils, to ensure aromatherapy will complement your course of treatment.
Feel Good With Aromatherapy
Aromatherapy isn't just effective for the aforementioned conditions; it also makes you feel good. A 2008 study published in Psychoneuroendocrinology found that lemon oil is a natural mood enhancer.
Interestingly, the study's lead researcher William Malarkey said, "If an individual uses these oils and feels better, there's no way we can prove it doesn't improve that person's health".
So the message is clear: find an aromatherapist and and see how you feel. You might just emerge from the session feeling healthier and happier.
Do you love Aromatherapy? Would you like to turn this love for Aromatherapy into a rewarding career?
Then maybe you want to check out the these Aromatherapy courses available all over Australia. Or maybe other Natural Therapy Courses that may be of interest to you. Why not let us help you find the right course for you today!
Originally published on Feb 10, 2014