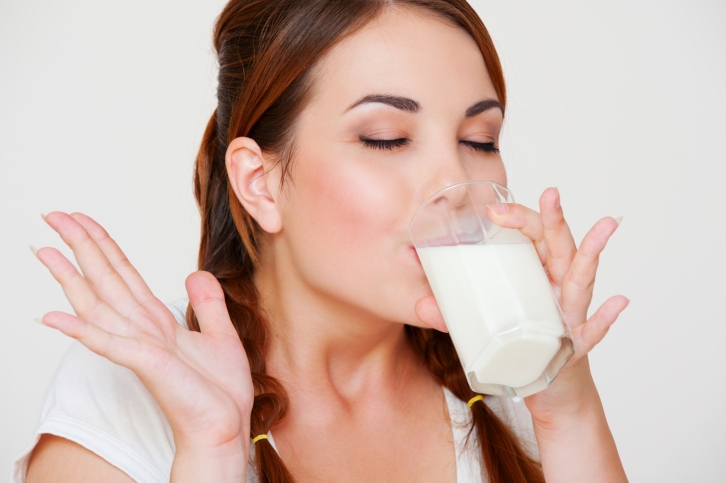 Looking for a dairy alternative but not sure if almond milk ticks all the right boxes for you?
Plant-based milks have become really popular, and are a useful alternative if you do not tolerate dairy or want to reduce your animal food intake. But are they healthier than conventional milk or any of the other milks on the market?
The short answer is no - almond milk is not healthier than any other type of milk, but it does have some definite pros as part of a balanced diet.
Let's take a look in more detail and see if almond milk is a healthy alternative to dairy?

Are Almonds Healthy?
Almonds have a sweet flavour and are jam packed with nutrients that support health. They are a rich source of calcium, magnesium, manganese, copper, tryptophan, vitamin E, phosphorus, Vitamin B2. They are a great source of energy. The tryptophan found in almonds supports sleep and mood. Although a percentage of these nutrients have been processed out during production, an impressive amount is still found in good quality, almond milk.
Is Almond Milk Healthy?
For those of us who are intolerant to cow's milk, almond milk is a great substitute. However, due to commercial production and packaging, almond milk may not contain all of the rich nutrients that raw almonds do.
So presumably there are a lot of almonds in almond milk, right? Unfortunately that is not the case. Almond milk is actually mostly water with some almonds - anywhere from 5 to 15 per cent. It could also be fortified - have some nutrients added - such as pea protein and calcium, with varying amounts depending on the brand. If you are buying flavoured almond milk, then check the amount of sugar this adds to a serving - it could be higher than you expect and not as healthy as you think.
If you compare it to regular milk, almond milk is lacking in three crucial areas - lactose (sugar), calcium and protein. For this reason it is also important to note that almond milk does not provide ample nutrition for a baby and should not be used as a substitute for breast milk or formula. Nevertheless, it does, depending on the manufacturer, contain definite health benefits. The pros of drinking almond milk include:
Mild flavour
Lactose free
Non-animal alternative
Low in saturated fat
Low in calories
Not All Almond Milks Are Equal
Not all almond milk is produced in the same way or has the same nutrients or ingredients.
Deciphering the list of ingredients is an important tool needed when examining the quantity of nutrients. Firstly, the fibre content gives us a clue to the amount of almonds actually used in manufacturing. This can be determined by understanding the gram of fibre ratio to almonds. Generally 7 almonds contain 1 gram of fibre.
Like shopping for any product, read the label and choose wisely.
Almonds and Your Lungs
Mucous or phlegm is found in the mucus membranes and is there to provide protection. When a cold, food intolerances, allergies, flu or a chronic lung disease is present, mucous may build up causing an excess. According to Traditional Chinese Medicine (TCM), almonds alleviate coughs by shifting mucus out of the lungs and down into intestines.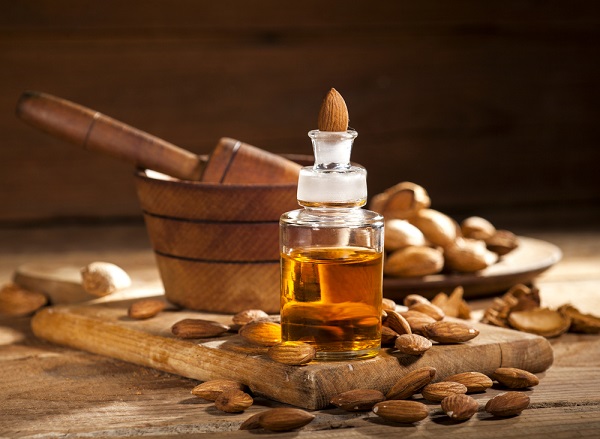 How To Make Your Own Almond Milk: Almond Milk Recipe
Want to make your own almond milk? Great, nothing like homemade! Here is how.
Ingredients
1 cup almonds
3 cups water
Pinch of sea salt or kelp
Vanilla essence (optional)
2-3 dates (optional)
Soak almonds overnight allowing enough water as almonds will soak up water and expand. Drain and discard water. Remove the almonds skins if needed. Blend all ingredients in a blender until smooth. The almond milk can now be used as is or strained through a very fine strainer or cheesecloth. If straining, the pulp can be used as an additional ingredient to cookies, breads.
Almond milk will keep for 3-4 days in the refrigerator. Also note that for people with sensitive digestion, it is best to remove the skin of the almond as this will aggravate digestion. This can be done by removing the skin after soaking almonds overnight.
Do you have a natural health & wellness business?
Sign up now and advertise on Australia's #1 natural health website.
Or visit our Wellness Hub to help you stay current about the industry.
Originally published on Dec 05, 2011