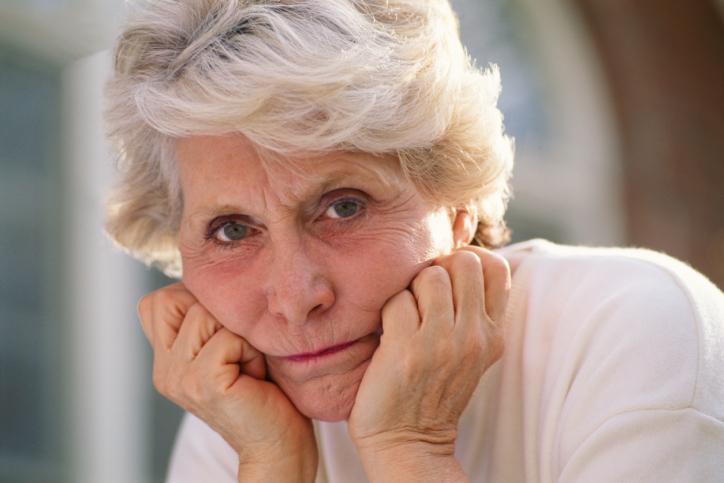 From an early age, we're taught to wipe away our tears and "cheer up" when we have the blues. But what's so bad about being glum? Is the pursuit of happiness doing more harm than good?
Numerous research studies suggest that optimism might be overrated. One study published in Australasian Science discovered that negative people tend to be more perceptive. Conversely, happy people pay less attention to their surroundings and believe whatever they are told.
"Negative moods trigger more attentive, careful thinking, paying greater attention to the external world," says University of New South Wales professor Joseph Forgas, who led the study.
Barbara Ehrenreich, who penned the best-selling book Bright-Sided: How the Relentless Promotion of Positive Thinking Has Undermined America, takes a similar slant. She argues that positive thinking has little long-term benefit and could even cause more harm than pessimism.
Fellow author Ezra Bayda, author of Beyond Happiness, says that too often we think what makes someone else happy will also make us happy. She says this causes us to reach for anything that will make us happy and help us reach that elusive end goal – happiness.
Going hand-in-hand with this attitude is that too often we think we should be happy. We think, "I should be happier", "I should be like my happy friends". However, this thinking places pressure on us to act happy, when we may not be.
"There's this erroneous expectation that if we just follow X, Y or Z steps, we can be happy all the time, and therefore we should be happy all the time. And if we're not happy, it's our fault and we're defective," says Dr Barbara Held from Bowdoin College in the United States.
Experts agree that this attempt to conceal our true feelings and fake happiness is likely to be detrimental to our wellbeing. They say that owning our feelings, be them happy or unhappy, is key to living a true and fulfilling life.
So while Hollywood movies may wrap life up neatly with a happy ending, there is much to suggest that happiness is overrated. What's more important, experts say, is being engaged in life. Keeping connected with loved ones, living a healthy and balanced life and putting less pressure on ourselves can help increase our satisfaction levels. And that is how we can boost our happiness levels, without constantly striving for a "happiness state" which may not even exist.
Of course, if you're experiencing ongoing unhappiness it's a good idea to see a counsellor or doctor.
Do you have a natural health & wellness business?
Sign up now and advertise on Australia's #1 natural health website.
Or check out our Wellness Hub to help you stay current about the industry.
Originally published on Feb 27, 2013