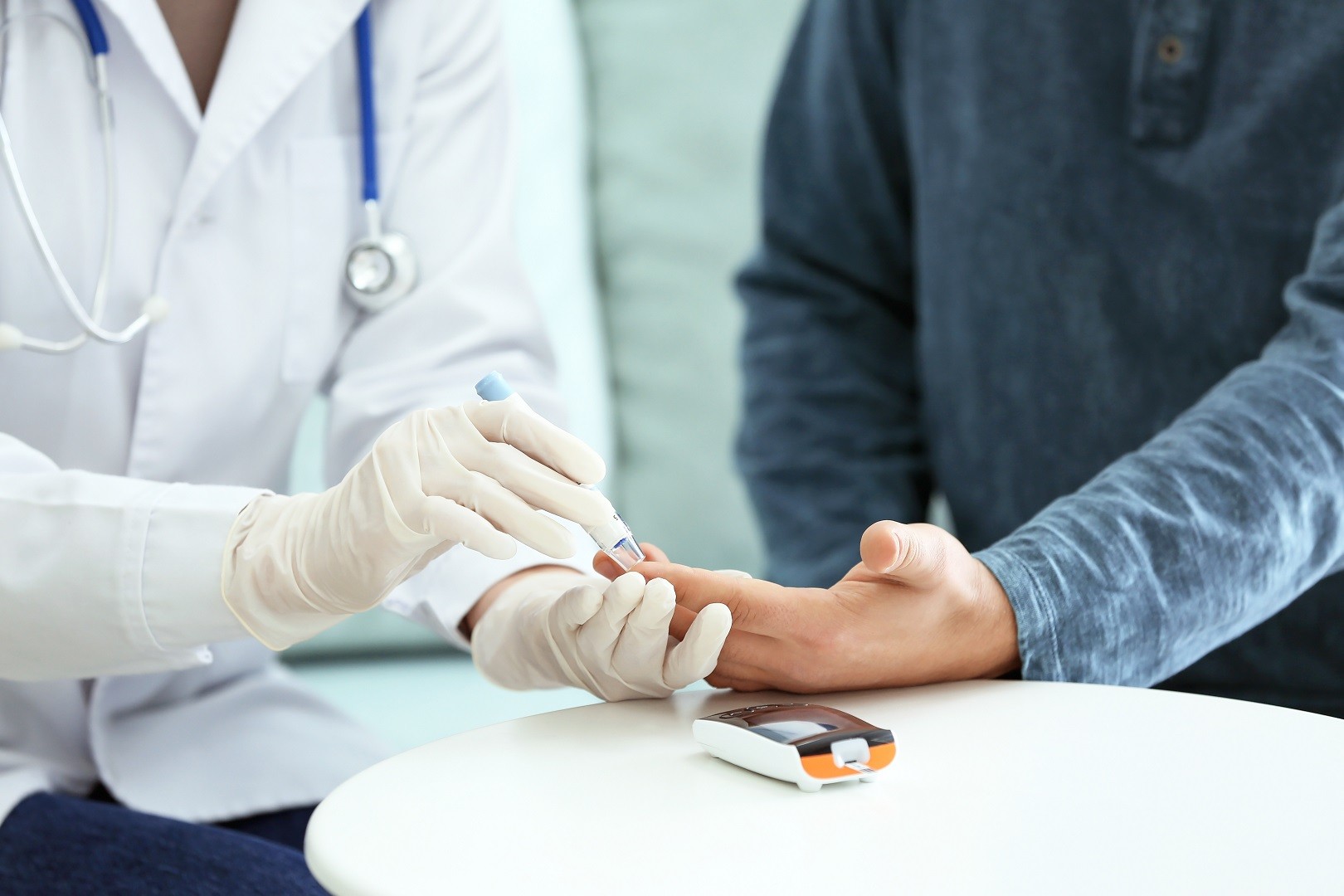 Diabetes is a debilitating disease that affects millions of people worldwide, regardless of age, gender and social status. Just like in recent years, we're all set to observe and participate in World Diabetes Day on 14th November, to raise awareness of a condition that can well be prevented with proper education and self-care management.
What is Diabetes?
Diabetes is characterized by high blood sugar levels exceeding 130 mg/dL because of the body's ineffective use of insulin. Insulin is a hormone which the pancreas produces to carry glucose into the different cells in the body to supply the energy that it needs to function normally. Insufficient insulin production due to a pancreatic disorder, or other medical condition, may lead to diabetes.
A person can have type 1 diabetes as a result of not having enough insulin, or type 2 diabetes due to the body's inability to use insulin well. While there is no cure for the first, the latter, which is often caused by a sedentary lifestyle, can be prevented.
How Can Diabetes be Prevented?
While we have no control over our genetics, which is the predominant cause of diabetes in a higher percentage of people suffering from it, other contributing factors like diet and lifestyle can be adjusted to reduce complications associated with the disease. Engaging in physical activities like walking allows the body to utilise insulin better, hence lowering blood sugar levels. What's more, an hour of brisk walking can significantly reduce your weight as it burns approximately 200 calories.
Your eating habits and food choices are also pivotal in the success of your battle against diabetes and its dire complications. Consider consuming more green, leafy vegetables as these are loaded with vitamins C, K and omega-3 fatty acids that stimulate insulin production. Speaking of healthy fats, adding salmon, mackerel and other fatty fish to your daily diet can also help regulate your blood sugar and lower your chances of acquiring a heart disease.
Learn other tried-and-tested ways to combat the disease in World Diabetes Day 2020. A line-up of online activities has been set up by the International Diabetes Federation, but you're more than welcome to pitch any ideas that may be incorporated into this monumental event.
Who Conceived World Diabetes Day?
World Diabetes Day was created by the International Diabetes Federation and the World Health Organisation in 1991 to address the global concern for diabetes. Ever since then, it has been observed annually on the 14th of November, which happens to be the birthday of Sir Frederick Banting, a Canadian scientist who, along with a medical student named Charles Best, was responsible for discovering insulin as a treatment for diabetes.
Nurses Make the Difference in the Lives of People With Diabetes
This year's World Diabetes Day carries the theme, "Nurses Make the Difference", which aims to convey the need to provide education and support for healthcare professionals who tirelessly care for and uplift people with diabetes.
Dealing with diabetes is just as challenging for healthcare workers as it is for people afflicted with the disease. This is especially true for nurses, who spend long hours in different healthcare settings to care for, educate and monitor the progress of patients. That being said, let's show them some love and support on World Diabetes Day so that they know how much they are valued.
To learn more about World Diabetes Day 2020, visit worlddiabetesday.org.
Do you have a natural health & wellness business?
Sign up now and advertise on Australia's #1 natural health website.
Or visit our Wellness Hub to help you stay current about the industry.
Originally published on Oct 27, 2020