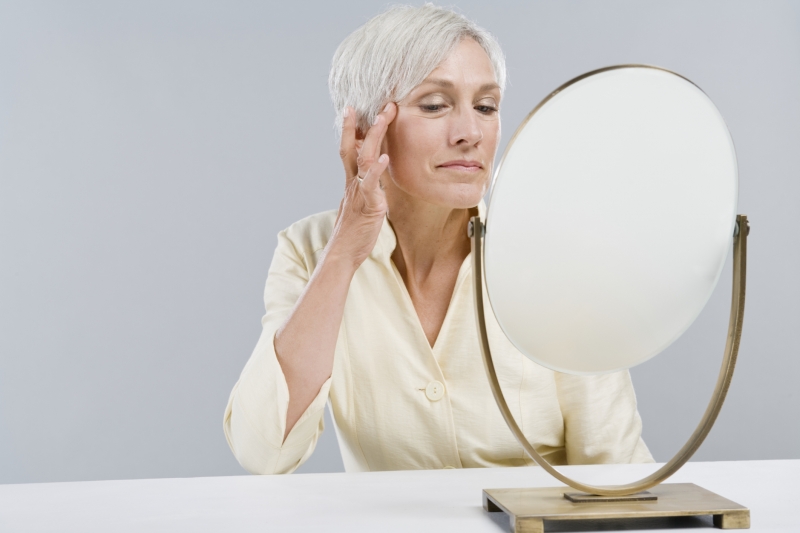 Wrinkles are a visible sign of aging. As we age, we lose bone mineral density as well, but this is not visible and may not become apparent until an accident occurs and a bone breaks.

Osteoporosis, the loss of bone density, is more prevalent in post-menopausal women that it is in the general population. However, there are no symptoms associated with it and it can only be detected and measured using costly medical tests. Or can it? A recent Yale University study suggests that a woman's wrinkles may also reveal her bone mineral density.
What the Study Involved
Lubna Pal, an associate professor in the Department of Obstetrics, Gynaecology and Reproductive Science and her team at Yale School of Medicine began their study with the working hypothesis that because the building blocks of both skin and bones were proteins, they may also follow similar aging patterns. To test their hypothesis, they examined 114 volunteers selected from the Kronos Early Estrogen Prevention Study (KEEPS). All of the women chosen were in early menopause, their last menstrual cycle having been within three years. Pal and her associates employed a simple visual examination of wrinkles in 11 facial locations and a device called a durometer to measure levels of skin rigidity. They then compared this information with the results of dual X-ray absorptiometry and ultrasound tests used to measure skeletal density and mass.
The Findings
According to Pal, they "found that deepening and worsening skin wrinkles are related to lower bone density among the study participants." She went on to say the relationship between bone mineral density and wrinkles was "independent of age or of factors known to influence bone mass."

The study could have profound implications for women who may be subject to osteoporosis. If the link between wrinkles and bone density can be firmly established and measured, Pal speculates that it "may allow clinicians to identify fracture risk in post-menopausal women 'at a glance' without depending on costly tests." This would make it possible for far more women to take preventive steps against bone fractures when lessened bone mineral density puts them at greater risk.