Health and Happiness
Pure . Natural . Organic Handmade Aromatherapy Products .   
Health and Happiness
Servicing area
Emerald, Melbourne, Victoria
---
Focus areas
Cleansing
eDISC
Happiness
Joy
Love
Essential oils
---
Welcome to Health & Happiness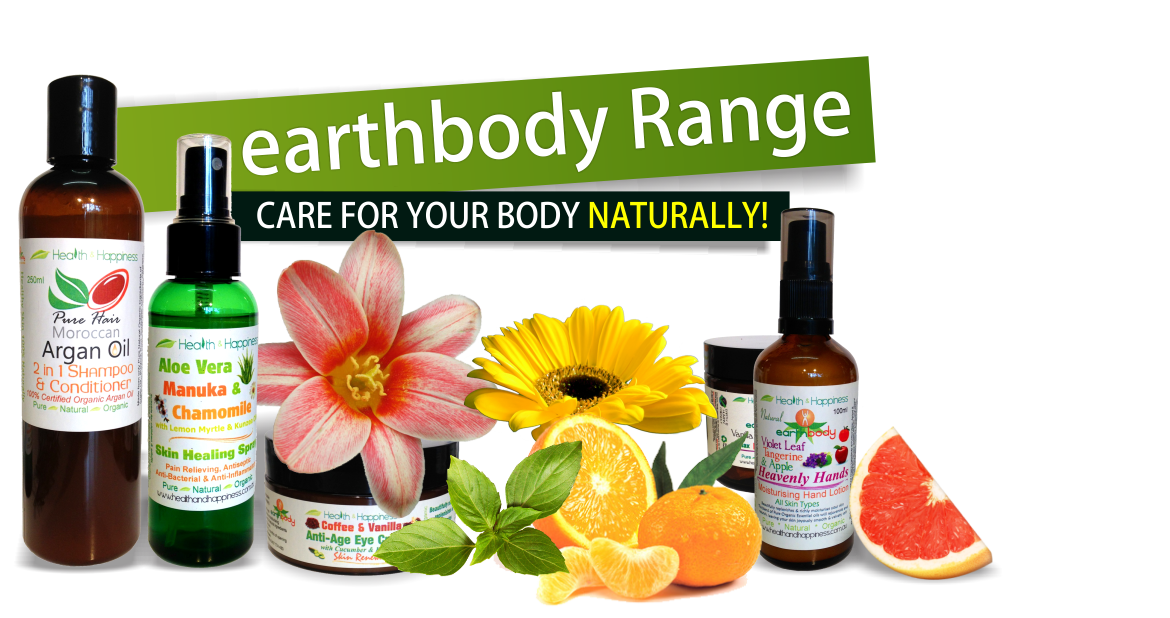 Health and Happiness was created by a loving & caring mum purely to Hand Make my own Earth Pure ~ Natural ~ Organic Product Range ~ Earth Friendly ~ Not Tested on Animals only my Family ~ for you, your family & friends to love & enjoy
For my love of my children & their health, absolute passion, knowledge & experience in Aromatherapy & hand making Skin & Health Care products ~ this was all my inspiration, I have so much pleasure in sharing my absolutely wonderful & very affordable range with everyone that truly appreciates and loves using only Pure ~ Natural ~ Organic Products.
I truly believe in my products & not only do they feel absolutely gorgeous, they really work & will not harm you in anyway, as they are straight from Earths Garden to You! All of my products in the Earth range have been happily created to nourish, nurture and work in absolute harmony with your skin naturally and are Made by Hand in small batches to ensure freshness and quality & ONLY contain 100% Pure ~ Natural ~ Organic ingredients of Essential & Botanical Oils, Plants, Flowers, Herbs, Vitamins & Minerals.
My products have absolutely beautiful aromas & smell of flowers, fruits, herbs, plants & other beautiful natural elements from Earths Garden.
Compared to other personal care products my Earth Range are more than natural ~ they are absolutely, insanely, delightfully natural!
I hope that you will try my wonderful products, which I know you will love just as much as I do.
Blessings in Health and Happiness
Nadine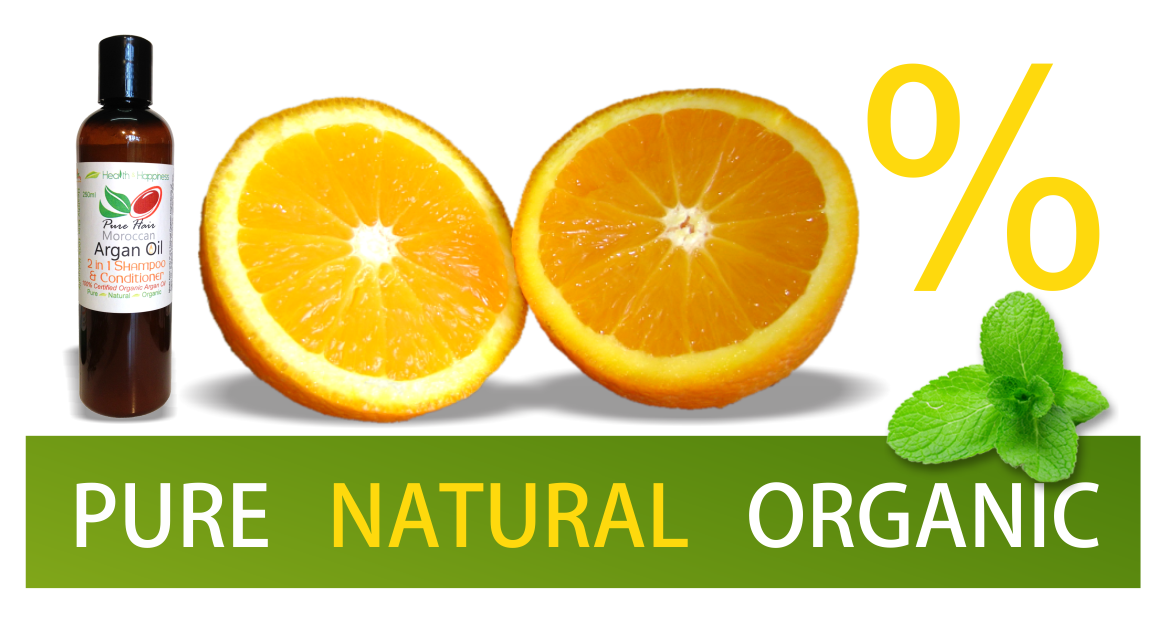 BABYCARE
Pamper your children with these absolutely gorgeous made by hand products. Nourish, heal, sooth, protect & care for your babies & children's delicate skin & hair. Enriched with gorgeous allergy free moisturizing oils to keep their skin wonderfully soft & healthy without irritation & dryness..
SKINCARE
Pamper, Spoil & Indulge your skin with these absolutely beautiful made by hand products. Rejuvenate, revitalise, repair & preserve the health & beauty of your skin, restore natural balance, leaving your skin looking & feeling younger & softer. Enriched with gorgeous allergy free moisturizing oils to revitalise, nourish and experience beautiful radiant healthyr skin that glows.
HAIRCARE
Rediscover Shiny, Gorgeous, Healthy Hair and treat your hair with these wonderful made by hand shampoos & conditioners. Cleanse, condition, strengthen, restore lustre & promote hair growth naturally. Enriched with refreshing allergy free moisturizing oils, to keep your hair wonderfully soft & healthy.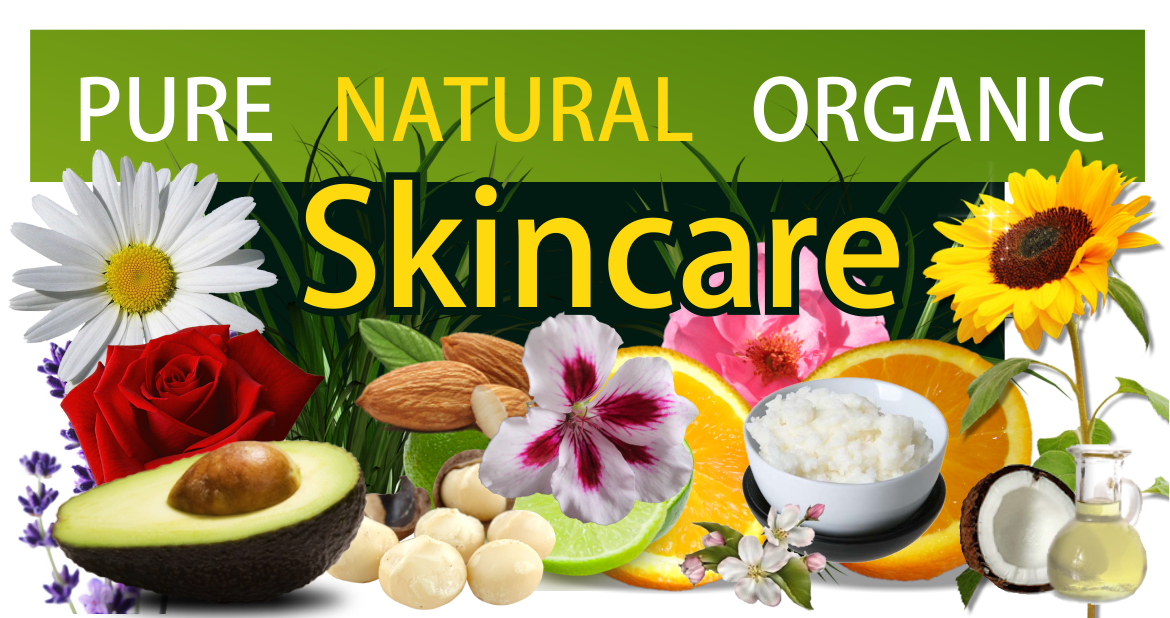 Your One Stop Shop for Essential Oils, Carrier Oils, Skincare Butters, Powders, Clays and much more. Make your own skincare recipies with our extensive collection of ingredients and online recipies to follow.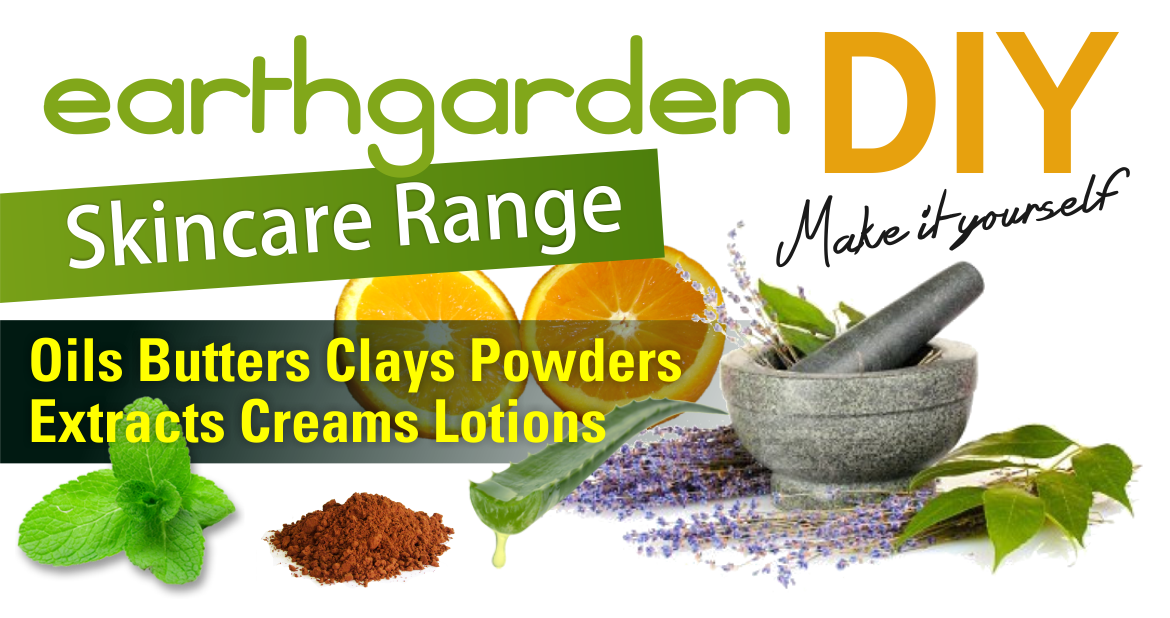 Purchase from our extensive and unique range of Pure Natural Essential Oils scourced from the worlds leading suppliers and brought to you at an affordable price.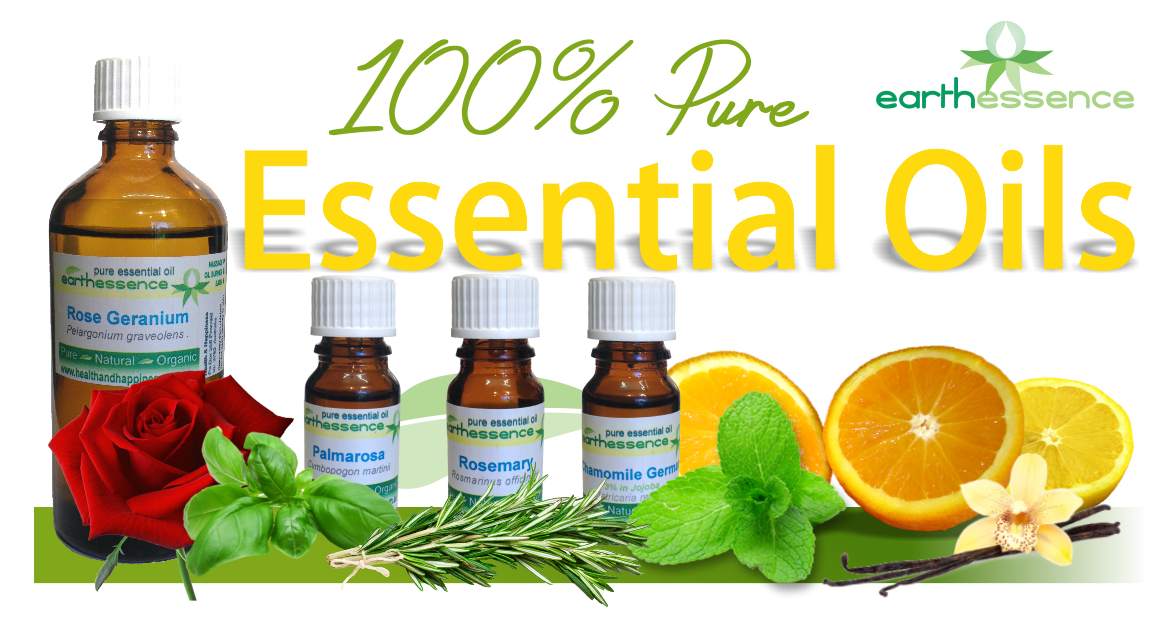 Essential Oils - 100% Pure Theraputic Grade
Ajowan Essential Oil
Ajwain Essential Oil
Allspice Essential Oil
Ambrette Seed / Musk 100% Essential Oil
Ambrette Seed / Musk 3% Jojoba Essential Oil
Amyris Essential Oil
Angelica Root 3% Jojoba Essential Oil
Angelica Root Essential Oil
Aniseed Essential Oil
Aniseed Myrtle Essential Oil
Australian Sandalwood Essential Oil
Basil Essential Oil
Bay Essential Oil
Benzoin Essential Oil
Bergamot Essential Oil
Birch Essential Oil
Black Pepper Essential Oil
Blood Orange Essential Oil
Blue Lotus 3% Jojoba Essential Oil
Blue Lotus Essential Oil
Blue Tansy 3% Jojoba Essential Oil
Blue Tansy Essential Oil
Boronia Essential Oil
Buddha Wood Essential Oil
Cade Essential Oil
Cajeput Essential Oil
Camphor Essential Oil
Cananga Essential Oil
Caraway Essential Oil
Cardamon - Cardamom Essential Oil
Carnation 3% Jojoba Essential Oil
Carnation Absolute Essential Oil
Carrot Seed Essential Oil
Cedarwood Essential Oil
Celery Seed Essential Oil
Chamomile, German 3% Jojoba Essential Oil
Chamomile, German Essential Oil
Chamomile, Roman 3% Jojoba Essential Oil
Chamomile, Roman Essential Oil
Champaca / Champaka Essential Oil
Chilli Seed Essential Oil
Cinnamon Bark Essential Oil
Cinnamon Leaf Essential Oil
Citronella Essential Oil
Clary Sage Essential Oil
Clementine Essential Oil
Clove Bud Essential Oil
Clove Leaf Essential Oil
Coffee Essential Oil
Copaiba Essential Oil
Coriander Essential Oil
Cumin Seed Essential Oil
Cypress Essential Oil
Dill Essential Oil
Elemi Essential Oil
Eucalyptus (Radiata) Essential Oil
Eucalyptus Essential Oil
Eucalyptus Lemon Scented Essential Oil
Eucalyptus Peppermint Essential Oil
Everlasting 3% Jojoba Essential Oil
Everlasting Essential Oil
Fennel Essential Oil
Fenugreek Essential Oil
Fir Needle Essential Oil
Fragonia Essential Oil
Frangipani 3% Jojoba Essential Oil
Frangipani Essential Oil
Frankincense ( Boswellia carteri ) Essential Oil
Frankincense Essential Oil
Galangal Essential Oil
Galbanum Essential Oil
Gardenia 3% Jojoba Essential Oil
Gardenia Essential Oil
Geranium Essential Oil
Ginger Essential Oil
Gingergrass Essential Oil
Grapefruit Essential Oil
Grapefruit Pink Essential Oil
Helichrysum / Immortelle 3% Jojoba Essential Oil
Clove Bud Essential Oil
Hyssop Essential Oil
Jasmine 100% - Absolute Essential Oil
Jasmine 3% Jojoba Essential Oil
Juniper Berry Essential Oil
Karanj Seed Essential Oil
Kunzea Essential Oil
Lavender Essential Oil
Lemon Balm Essential Oil
Lemon Essential Oil
Lemon Myrtle Essential Oil
Lemon Scented Tea Tree Essential Oil
Lemon Verbena Essential Oil
Lemongrass Essential Oil
Lime Essential Oil
Mandarin Essential Oil
Manuka Essential Oil
Marjoram Essential Oil
May Chang Essential Oil
Melissa Essential Oil
Menthol Essential Oil
Myrrh Essential Oil
Myrtle Essential Oil
Neroli 100% Essential Oil
Neroli 3% Jojoba Essential Oil
Nerolina Essential Oil
Niaouli Essential Oil
Nutmeg Essential Oil
Oakmoss 3% Jojoba Essential Oil
Oakmoss Essential Oil
Orange Sweet Essential Oil
Oregano Essential Oil
Palmarosa Essential Oil
Patchouli Essential Oil
Pennyroyal Essential Oil
Peppermint Essential Oil
Peru Balsam Essential Oil
Petitgrain Essential Oil
Pine Essential Oil
Pink Lotus 3% Jojoba Essential Oil
Pink Lotus Essential Oil
Ravensara Essential Oil
Rosalina Essential Oil
Rose 3% Jojoba Essential Oil
Rose Absolute 100% Essential Oil
Rose Geranium Essential Oil
Rose Otto 3% Jojoba Essential Oil
Rose Otto Essential Oil
Rosemary Essential Oil
Rosewood Essential Oil
Sage Essential Oil
Sandalwood Essential Oil
Spearmint Essential Oil
Spike Lavender Essential Oil
Spikenard Essential Oil
Spruce Essential Oil
Tagetes Essential Oil
Tangerine Essential Oil
Tarragon Essential Oil
Tea Tree Essential Oil
Thyme Essential Oil
Tuberose 3% Jojoba Essential Oil
Tuberose Essential Oil
Turmeric Essential Oil
Turpentine Essential Oil
Valerian Essential Oil
Vanilla Essential Oil
Vetiver Essential Oil
Violet Leaf 3% Jojoba Essential Oil
Violet Leaf Essential Oil
Wintergreen Essential Oil
Yarrow Essential Oil
Ylang Ylang Essential Oil
Yuzu Essential Oil

Carrier Oils
Almond Oil
Apricot Kernel Oil
Argan Oil ~ 100% Pure Certified Organic
Arnica Oil
Avocado Oil
Babassu Oil / Butter
Black Cumin Seed Oil
Blackberry Seed Oil
Blackseed / Black Seed Oil
Blueberry Seed Oil
Borage Oil
Cacay Oil
Calendula Oil
Camellia Oil
Carrot Oil
Castor Oil
Cherry Kernel Oil
Chickweed Oil
Coconut Oil / Butter
Comfrey Oil
Cranberry Seed Oil
Cucumber Oil
Evening Primrose Oil
Flaxseed / Linseed Oil
Fractionated Coconut Oil ~ (Liquid)
Grapeseed Oil
Hazelnut Oil
Hemp Seed / Hempseed Oil
Hypericum ~ St Johns Wort Oil
Jojoba Oil
Kiwi Seed Oil
Macadamia Oil
Maracuja Oil
Marula Oil
Moringa Oil
Neem Oil
Olive Oil
Papaya Oil
Passion Flower / Passionflower Oil
Passionfruit Seed Oil
Paw Paw Oil
Peach Kernel Oil
Plantain Oil
Pomegranate Seed Oil
Prickly Pear Seed Oil
Pumpkin Seed Oil
Red Raspberry Seed Oil
Rosehip Oil
Seabuckthorn Oil
Shea Oil
Soya Bean Oil
Sunflower Oil
Tamanu Oil
Walnut Oil
Watermelon Oil
Wheatgerm Oil

Skincare Butters
Aloe Vera Butter
Argan Butter
Avocado Butter
Cocoa Butter
Edible Coconut Oil
Mango Butter
Shea Butter

Australian Mineral Clay
Australian Bentonite Clay
Australian Green Clay
Australian Red Clay
Australian White Clay
Australian Yellow
Dead Sea Mineral Mud
Pink Clay

Cream and Lotion Bases
Bath & Shower Gel Base ~ Unscented
Body Butter Base ~ Unscented
Cleansing Cream Base ~ Unscented
Moisturiser Cream Base ~ Unscented
Moisturiser Lotion Base ~ Unscented
Shampoo Base
Conditioner Base
Castile Liquid Soap