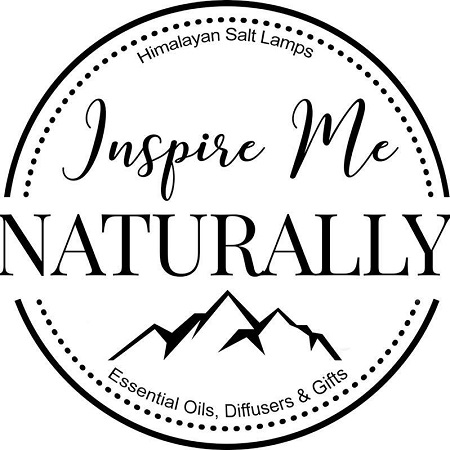 Inspire Me Naturally
Find joy and live healthy with our all-natural home products for you and your family.
Home Products
Servicing area
Arundel, Southport, Gold Coast QLD & Australia-Wide
---
Focus areas
Essential oils
Corns
Lifestyle
Nurturing
Facial
Love
---
Made from hand-blown recycled glass flowing over an organically shaped teak root that is sourced from sustainable plantations. The glass is removable for easy cleaning.
These hands are perfect for displaying anything from crystals to business cards. Beautifully carved in a gesture of openness. Hand-carved from sustainably grown Suar Wood offering each item its own unique characteristics in colour and patterns.
Hand carved Teak bowl that brings storing your fruit a little closer to nature. They look absolutely amazing on the kitchen bench, dining table or even by the entrance to your home. Approximate size is 30cm but each bowl is completely unique as it is shaped according to the natural formation of the wood.
Made out of fibre cement and recycled glass, these beautiful stone hands with glass bowl are approx 30cm. Display a succelent or a fish.
Villagers have hand carved each statue from a piece of Suar wood, capturing the wanting contour and shapely beauty of an intimate kiss. This statue is a wonderful addition to any home.
Hanging prayer flags is a perfect way to quickly brighten up and personalise a room. Perfect for homes, bedrooms, therapy rooms, students, yoga rooms, meditation spaces.
Black Mandala Recycled Wood Wall Art
Mandala is a spiritual and ritual symbol in Hinduism and Buddhism, representing the universe. The circular designs symbolizes the idea that life is never ending and everything is connected. The mandala also represents spiritual journey within the individual viewer.
White Elephant Recycled Wood Wall Art
Elephants are revered as a symbol of good luck, prosperity, destroyer of evil, remover of obstacles, as well as strength, power, wisdom, memory, and vitality.
Buddha Recycled Wood Wall Art Panel
The term Buddha literally means enlightened one, a knower.
White Braver Than You Think Recycled Wood Wall Art
A beautiful message displayed on a beautiful piece of recycled wood wall art to use as home decor in your space.
Petrified wood is real wood that has turned into rock composed of quartz crystals. It is extremely valuable - not to mention beautiful. Many people use it as decor. Petrified Wood is a stone of transformation.
Charcoal Bristle Bamboo Toothbrush
With charcoal bristles and 100% biodegradable packaging, this toothbrush is not only environmentally friendly, but it also is BPA free. Featuring an easy grip handle, and ergonomic head, it's made out of 100% biodegradable packaging and is long lasting.
Indulge your senses with our Aromatherapy Candles. Handmade in Noosa, using 100% natural soy wax, essential oils and botanicals.
Increase circulation to your skin, promote the production of collagen, calms sensitive skin, and promotes lymphatic drainage, which helps to remove waste and toxins from your body.
Handmade by artisans in India specially for Miijo Australia with a shiny, finish Made of 100% pure copper with plastic inner seal on the lid (not visible) to ensure it is leak proof. The perfect replacement for plastic water bottles. The bottle holds 1 litre of water.
Glass & Stainless Steel Grinder Twin Pack
A great addition to any kitchen these refillable glass, stainless steel grinders come filled with Himalayan salt and black peppercorns. Add that little extra twist to your favourite meal.
These botanical infused oils will turn your average bath into a luxurious one. Enriched with natural conditioners, feel the skin-loving, healing powers of this bath oil. Pour roughly a capful into your bath for a pleasurable experience.
The special blend of herbs in foot patches may assist to extract acidity and toxicity from the body via the pores of the skin whilst you are sleeping.
Pure Ingestible Hemp Seed Oil
Hemp seed oil is a natural, whole food product that depending on its form – can be used in a wide range of recipes, consumed on its own as a dietary supplement or even used in industrial settings.
Organic White Sage Smudge Sticks
Native traditions relate that wherever sage is used, no evil influences may enter. The sacred ritual of purifying with smoke (smudging) comes from many indigenous people around the world.
Palo Santo (bursera graveolens) literally means 'holy wood' in Spanish. Palo Santo sticks are a premium grade product sustainably gathered from the forest floors of Peru, South America.
Ceramic Backflow Incense Burner
For a stunning waterfall effect of incense smoke, This Back-flow Incense Burner has been carefully handmade with ceramic. When the incense cone is lit, the aroma and smoke mist will slide down the burner, creating a cascade-like effect!
Satya cones are crafted using the highest quality ingredients to offer a long lasting fragrance. There are 24 cones per pack with a burning time of approx. 20 minutes per cone.
Selenite is known for its cleansing and healing abilities, and can help to clear negative energy from the surrounding environment. People believe Selenite also has calming properties which makes it ideal for meditation or spiritual work.
Rose Quartz is the stone of universal love. It restores trust and harmony in relationships, encouraging unconditional love. Rose Quartz purifies and opens the heart at all levels to promote love, self-love, friendship, deep inner healing and feelings of peace.
Citrine Natural Baked Single Point
It stimulates digestion and negates kidney & bladder infections. Citrine improves blood circulation, detoxifies your body and improves digestion. Makes your sluggishness go away and gives you energy which gives you alignment and creativity in life.
This is a beautiful Uruguay Amethyst Cluster. The energy from them is a truly unique blend of magic and mystery. You are going to find this hard to put down.
It gently neutralises negative vibrations and is detoxifying on all levels, prompting elimination of the digestive system and protecting against radiation and electromagnetic smog. Smokey Quartz disperses fear, lifts depression and negativity. It brings emotional calmness, relieving stress and anxiety.
Amazonite is used to treat fatigue, trauma or anything else that may take energy away from a person. Amazonite is said to help problems with the thyroid glands and also aids in treating alcoholism.
Green Onyx carries with it the primary properties of all forms of Onyx which are known for strength, willpower, and discipline. The green varieties stimulate these traits directly from the heart. Its able to soothe one's heart, bringing one to a calm emotional state.
Crystal & Botanical Candle Making Workshop
2hr
Crystal Products
Incense & Candles
Our Crystal Soy Candle Making Workshop is to be held at 1/14 Ereton Drive, Arundel and hosted by the beautiful Corrina from Aroma Happy. During this workshop you will learn to make candles adorned with crystals and botanicals, and you will also take 3 of
Teak & Glass Soy Candle Making Workshop
1hr 30min
Our Teak and Glass Soy Candle Making Workshop is to be held at 1/14 Ereton Drive, Arundel and hosted by the beautiful Corrina from Aroma Happy. During this workshop you will learn to make candles in this huge, beautiful teak and glass table topper. These
---