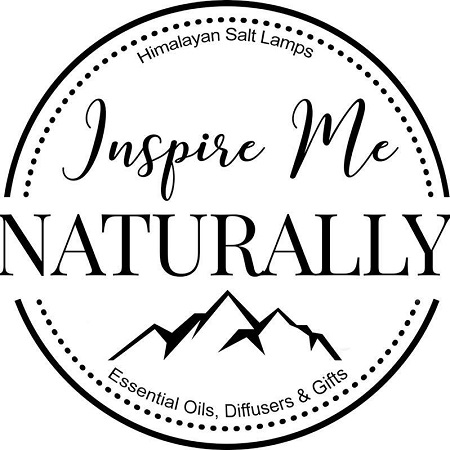 Inspire Me Naturally
Fill the corners of your home with the warmth and charm of our Himalayan salt lamps.  Inspire Me Naturally offers Himalayan salt lamps and bath products in Arundel QLD that soothe the body and mind. These products help alleviate symptoms of various health disorders and promote overall wellness.
Himalayan Salt Lamps & Salt Products
Servicing area
Arundel, Southport, Gold Coast QLD & Australia-Wide
---
Focus areas
Essential oils
Corns
Lifestyle
Nurturing
Facial
Love
---
Our lamps come in various shapes and sizes and emit varying degrees of light oranges and reds that create a warm ambience.
Whether you want your salt fine or coarse, we have them right here packed and ready to be shipped to your place. Complement your purchase with a Stainless Steel Grinder Pack.
Course in appearance yet relaxing to the sight as these lamps emit a warm orange to reddish light.
Maintaining your Himalayan salt lamps does not take much effort. We offer replacement bulbs and leads so that you can enjoy the benefits of your lamps in the years to come.
Add our Salt Tea Light Holder and Yin Yang Tealight Holder to your collection. Aside from contributing to a relaxing ambience, these serve as pretty table accents.
Indulge in a relaxing detox bath with our spa salts, Himalayan salt bar, Magnesium & Himalayan Salt, and Kids Bath Soak.
Mix salts in your bath and relish a relaxing and rejuvenating body soak.
Our soap bars are made from 100% genuine Himalayan salt from Pakistan. These are formulated to treat various skin conditions like eczema, acne and fungal infections.
Made of durable porcelain, this salt inhaler offers the benefits of a salt crystal therapy. It helps in alleviating asthma, bronchitis, cystic fibrosis and allergies.
Adding a cup of this product to the bath will surely refresh and relax your little ones after a long, busy day at school.
This product combines the healing properties of magnesium flakes and minerals of Himalayan salts to soothe tired muscles, reduce stress and detox the body.
Take your cooking up to the next level with our salts that were sourced from the Himalayas in Pakistan.
Enhance the flavour of your dishes with this natural pink rock salt.
Improve not only the taste of your favourite dishes, but also your overall wellness with this pure pink-coloured Himalayan salt.
Crystal & Botanical Candle Making Workshop
2hr
Crystal Products
Incense & Candles
Our Crystal Soy Candle Making Workshop is to be held at 1/14 Ereton Drive, Arundel and hosted by the beautiful Corrina from Aroma Happy. During this workshop you will learn to make candles adorned with crystals and botanicals, and you will also take 3 of
Teak & Glass Soy Candle Making Workshop
1hr 30min
Our Teak and Glass Soy Candle Making Workshop is to be held at 1/14 Ereton Drive, Arundel and hosted by the beautiful Corrina from Aroma Happy. During this workshop you will learn to make candles in this huge, beautiful teak and glass table topper. These
---