---
Varumin Story
The natural supplement hails from my homeland Macedonia. I stumbled upon it when in my native country from hearing stories of Varumin's natural properties and the amazing health enriching properties it had for everyday life. After doing some research i began using Varumin myself and found how it had improved my life drastically. From then on in I knew I would find a way how to share it. In 2016 I started my own company to import exclusively Varumin to continually share the supplement in Australia and New Zealand with its outstanding results so far and will continue to do so and it will be my please to do so for many years to come.
---
Great Products
HEAL & RENEW
ALL OUR PRODUCTS ARE ALWAYS RELIABLY SOURCED, NATURALLY CREATED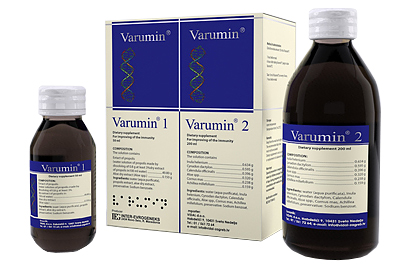 Varumin
Price $140.00
Varumin® is a world renowned unique liquid herbal supplement for improvement of the general state of the organism. Varumin® contains herbal extracts from several natural herbs, with scientifically and traditionally proven effectiveness
Activity:
Varumin® is a herbal remedy for oral administration, which is consisted by two formulations: Varumin® 1 and Varumin® 2, for use in combination. This herbal medicine is made using: aloe dry extract, propolys and water extract of several plants. The extracts from herbal drugs, contained in Varumin® have wide spectrum of pharmacodynamic action. This components are widely applied in the traditional, homeopathic as well as in scientific medicine. The most significant pharmacodynamic actions are: cytotoxic, immune-stimulative, detoxificative, anti-inflammatory, anti-microbe, diuretic, anti-depressive and laxative. Because of this, Varumin® can be used as adjuvant in standard therapy of different types of diseases, characterized with weak immune system and bad general state.
Many studies and particular cases have proven the anticancer effect of Varumin®. Clinical study has conducted of action of Varumin® against pappiloma virus (HPV), and other similar examinations.
The conclusion from all made examinations is that Varumin® relieves the acceptance of standard therapy of malignant diseases, and has action by itself against cancer cells. Varumin® increases the resistance of the organism, which stimulates the immune response. With application of Varumin® it is expected fastened regeneration of destroyed tissues and complete recovery of the patient.
There is no evidence of undesired effects as consequence of application of Varumin®.
---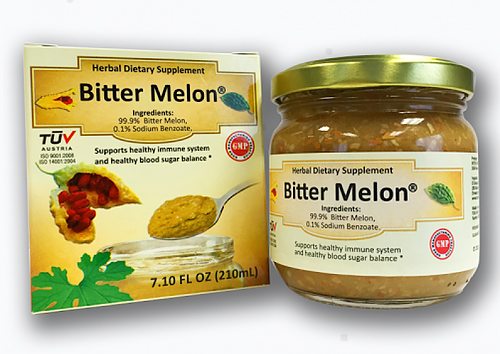 Bitter melon
Price $20.00
Bitter melon is 100% natural, clean, environmentally friendly dietary food supplement made with 99.9% bitter melon. The Bitter Melon® contains glycoprotein lectin which, similarly to insulin, decreases the concentration of glucose in the blood.
Activity:
''Bitter Melon'' is 100% natural, clean, environmentally friendly, food supplement. There are greenish-brown color with a distinctive aroma and flavor. Bitter melon containing glycoprotein lectin which has an activity similar to insulin - reduces the concentration of glucose in the blood. It also acts as an immunomodulator by increases immune cell function in people suffering from cancer and HIV infection.
---