NUTRISEARCH nutritional excellence
Servicing area: Australia and New Zealand
Want to find out my availability, pricing or opening hours? Click on Send Me Details Now to get started.
Our reliable patient order system is available in Australia and New Zealand, and this benefits practitioners as there is no need to hold any stock.
NUTRISEARCH LTD Practitioner Support
---
Comprehensive product support is available to assist you in your clinic in the form of:
Technical Data Sheets (Adrenal Quartet, Immune, Gut and Liquid Herb products)
Dr Wilson's Adrenal Fatigue Questionnaire(extremely valuable in assisting practitioners to identify levels of adrenal fatigue in their patients).
Dr Wilson's empowering book "Adrenal Fatigue – The 21st Century Street Syndrome"(an easy to follow manual that delivers empowering and life changing information for your patients)
Annual Seminars – Australia and New Zealand
Annual Presentations at the A5M conference - Australia
Stress Profile Kits
Telephone or Email contact with Eric Bakker (ND) our Practitioner Consultant Director for technical queries/clinical cases
We have many practitioners in NZ and Australia who are getting great results for their clients with Dr Wilson's protocols and products, we also have practitioners that have been using Dr Wilson's protocol for several years and say to us that they used to use XYZ brand / protocol to treat Adrenal Fatigue in the clinic but never got great patient outcomes, but now get excellent results with Dr Wilson's approach. There is a vast difference.

We look forward to working with you to achieve great results for your clients with these very relevant protocols.
---
Simply drop us a line via email or fax to request any of the above or go to www.adrenalfatigue.co.nz for further information and testimonials.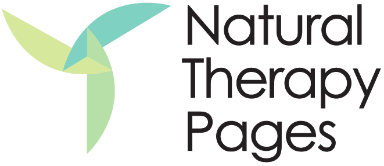 NUTRISEARCH nutritional excellence